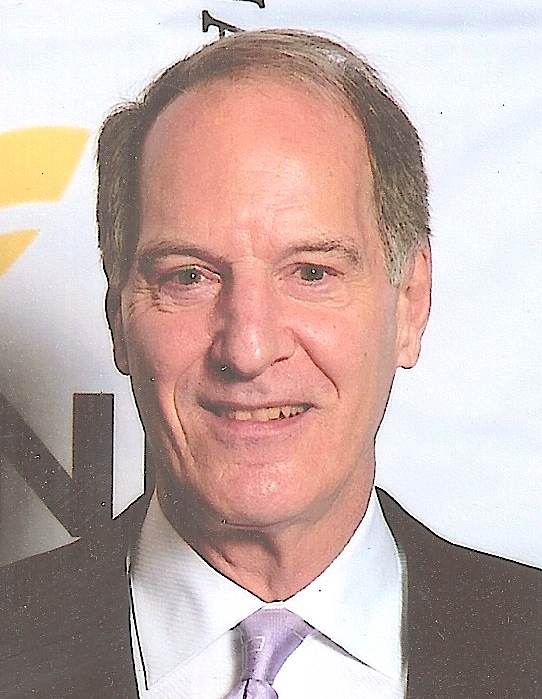 You don't hear a lot about excellence these days. In a sense, it has been crowded out by the more pressing value of making money as the sole measure of success. So when excellence does appear in our expanding sea of mediocrity, it is pretty hard to miss it.
This rule seems to apply to all kinds of things, whether they are products, organizations or anything else. For example, you don't see a lot of Teslas on the road, but when you do spot one, you know you are in the presence of vehicular greatness.
The sports universe is no different. At the college and professional levels, despite the extraordinary skills of many athletes, it is a world of self-absorption and narcissism, greed, poor sportsmanship, and that peculiarly American form of religiosity in which Our Lord and Savior Jesus Christ is monitoring the game and making sure that the good guys win. It's all pretty depressing.
That is why, when you do find true excellence, it stands out like a shining star. And I have found it. I'm sure there are numerous others, but, in my life, I have seen three sports teams that defined excellence. Each was a champion. The first was the Green Bay Packers football teams of the early 1960s, the second the New York Knicks basketball teams of the early 1970s.
Now there is a third, and it may be the most extraordinary. It is the 2014-2015 University of Connecticut women's basketball team, the national champions. But the title tells only part of the story. I found them one night while channel surfing through the wasteland of cable television.
There on channel 26 was the U Conn-Southern Methodist University game. But the score on the screen had to be wrong. It was the second half, and the scoreboard said 68-9. I started watching and I was hooked. The final score was 87-28.
I missed very few U Conn games after that. Here are some sample scores: 92-58 89-38, 100-45, 96-31, 87-32, 96-36, 80-32, 85-26. You might think that watching these slaughters would get boring, but it never did. Each night, you witnessed excellence in all of its dimensions.
The most basic of these was that this group of young women make up a true team, a rarity in our "look at me" times. Like all highly successful organizations, it became clear very quickly that they were all pulling in the same direction.
Unlike almost any NBA team, Tim Duncan's San Antonio Spurs being a rare exception, you could almost feel the high levels of trust that these players had in one another, as well as their commitment to team excellence. It was never about "me."
That trust played out over and over again in a willingness to subordinate their individual ego needs to the success of the team. It was crystal clear that they were all in this together. And, although each was a bona fide all-star in her own right, none of them behaved like our modern-version sports stars.
In some ways, the high point of all of this came in the post-national championship awards ceremony. When the team's All-American forward Breanna Stewart received the most valuable player award, she immediately said that she thought it should go to her teammate, the electrifying Moriah Jefferson.
What is striking is that the qualities that make this team such a model of excellence are the same ones that work for any kind of organization. They start with a leader, the coach, who defines a culture of excellence. As always, the devil is then in the details, and this is where watching the U Conn women was so rewarding.
There was extraordinary clarity. I can't ever remember an announcer saying that "they look confused out there" because I don't believe they ever were. Clarity, everyone understanding her role, and attention to detail produced execution that was a marvel to watch.
There were games in which the opposition never got a "good look" at the basket during their possessions, and U Conn never didn't get a good look. After a while, it became clear that U Conn didn't play games, they played possession after possession, the goal being to make each possession flawless.
This team is known for its grueling practices and its demanding coach. I doubt that it is always fun to play for Coach Auriemma. But I do know that his approach produces that quality of excellence and true teamwork that is rare, and that the members of this team will benefit from it for the rest of their lives.
A lot of the "sports as a metaphor for life" stuff is baloney. But the qualities that produced this extraordinary team are replicable in all kinds of organizations, even though it isn't as easy to measure it as it is the score at the end of the second half of a game.
The most important of those qualities include a culture that demands excellence; high levels of trust; a focus on results; clarity instead of ambiguity; a willingness to subordinate egos to the greater good; and the skills, details and approaches needed to get there. Not magic, but the infrequency with which it occurs shows how hard it is.
Someone asked me who my favorite player on this team was, and I had to respond, "All of them." Organizational excellence isn't a big priority in our times, and the sports world is hardly the best place to look for it. But, if someone wants to find a model for building an excellent organization and a true team – of any kind – take a look at the 2014-15 U Conn women's basketball team. You won't go wrong.