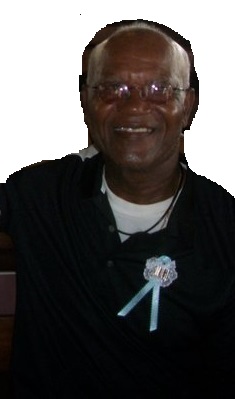 Edgar Alexander Browne of Estate Work & Rest died on March 18. He was 75 years old.
He is survived by his wife, Pamella Barnes-Browne; daughters: Dale E. Browne and Cemona A. Browne-Jones; adopted daughters: Kaishma K. Burke, Dania C. Bolling, Lenica Petersen and Tamika Barbel; grandchildren: Xhané C. McKenzie, Ki'Shaya DJ, Kamaiah R., Caliq A., Knai R. and Cemiah A. Jones, J'zara Green, Malika Lopez (adopted); sisters: Perceline Burton, Cavelle Dickenson, Muriel Samuel, Evelyn and Doreen Browne; brothers: Robert, Clarence "Sackey" and Tyrone Browne Sr.; and nieces: Valerie Burton, Leontine James, Audrey and Patricia Browne, Nadia and Leslie Dickenson, Dernella Dickenson-Jackson, Karen Dickenson-Encarnacion, Allison, Lucinda and Chenel Browne.
He is also survived by nephews: Veron "Tarno" Browne, Dalma "Big Joe" Thomas, Lionel and Steven Burton, Henley Dickenson, Jerome "Jerry" and Edwin "Eddie" Browne, Dwayne Dickenson, Campbell Williams, Walter "Shorty" Williams and Tyrone Browne Jr.; 15 great nieces; 15 great nephews; seven great-great nieces: five great-great nephews; son-in-law, Kirk Jones; sisters-in-law: Iris Browne, Winnifred Barnes and Joan Henry; seven godchildren; and friends: Risco Rissing, Sandy Cartier, Nioca Carr, Jorge Lopez, Joy Arendel and family, Sabrina Joseph, Joe Rawlins, George and Pam Richards, Martin Marquis, Dalton and Ahltea Jones, Charles BØlling Sr., Diane Bryan, Ermil and Joseph Thomas, Ricky Barbel, Isiaha Thomas, Nancy Hatchete and family, Edith Matthew, Eurita Donovan, Norma Roebuck and Natasha Nelson.
Other survivors include special friends: Angel "Macho" Linquist, Atemore Cornflakes Fredricks, Jerome Carr, Elroy "Double" Roberts, Guillermo "GeGe" Encarnacion, Mrs. Harvey and family, James Carr, Geraldine Steele, Mr. Sooko and family, Lisa Thomas, Mrs. Strunkey, the Gallows Bay family, Gloria Joseph, Austin McKenzie, Audrey Perry and family, and Randolph Thomas and family; cousins: Agatha "Pepper" Phillips, Angela Browne and LaReisha Browne; Waste Management staff: Deandre Atwell, Lamieus Cammie, Austin McKenzie, Diane Walcott-Rivera, Cecile Lynch and Berita Coggins-Saldana; Public Works Utility Department and staff: Denis Brow, Dean Nurse, Warren O'Rielly, Debra Hazel, the Magicians pool team; as well as many other relatives and friends too numerous to mention.
There will be a viewing at 9 a.m. followed by a funeral service at 10 a.m. on Thursday, April 16, at St. John's Anglican Church. Interment will be at Kingshill Cemetery.
All arrangements are by James Memorial Funeral Home Inc.