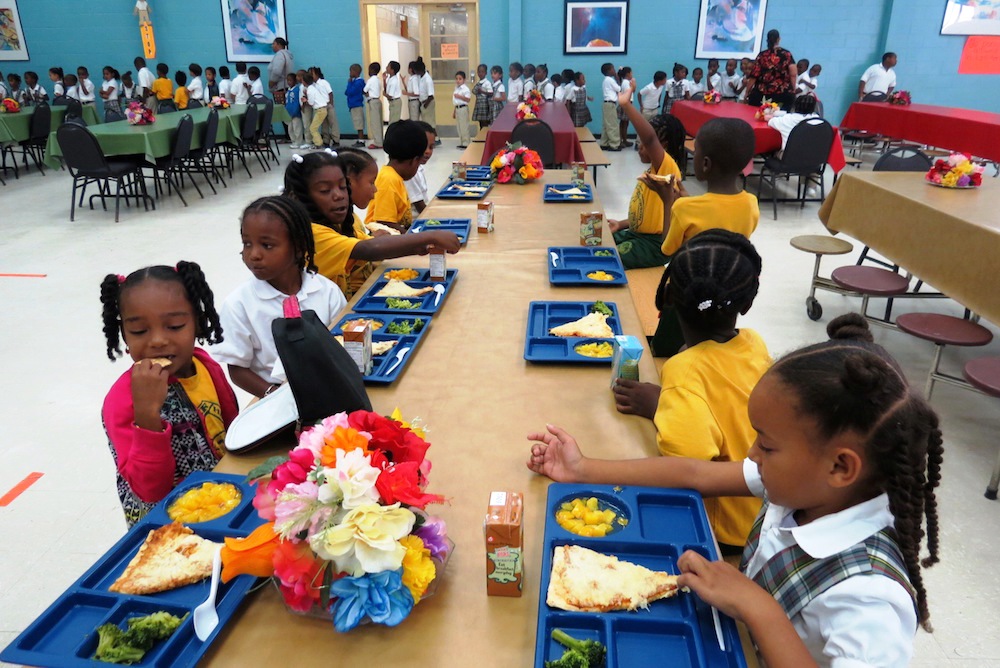 Alexander Henderson Elementary School welcomed back 433 students and 70 staff members to its Estate Concordia campus Tuesday, after closing its doors for a month and a week, according to the Education Department. The school was closed in late February for repairs and cleaning, after closing Feb. 23 and 24 due to complaints of musty smells.
On Feb. 24, the Education Department issued a statement saying the school was being dismissed early "because of the lingering odor situation caused by the aftereffects of heavy rain over the week-end." No mold was found, according to the department.
That same week, Education shut the school temporarily, moving students and their teachers to several other elementary schools for the time being. It was closed for two weeks to address the issue, which was attributed to rain affecting fiberglass insulation that was exposed by past vandalism.
"We worked hard to make the reopening of Alexander Henderson School a reality. Our children are returning to a sanitized and environmentally sound facility," Education Commissioner Sharon McCollum said in a statement.
"We would like to thank parents, teachers and administrators for their understanding. This project has proven that when we all work together for the good of our children we can accomplish great things."
About 60,000 to 65,000 square feet of weathered fiberglass insulation was removed from above the ceiling tiles that stretched the entire length of the school, according to Addison Christian, general manager of St. Croix-based Adcon Environmental Services, the company that performed the cleaning.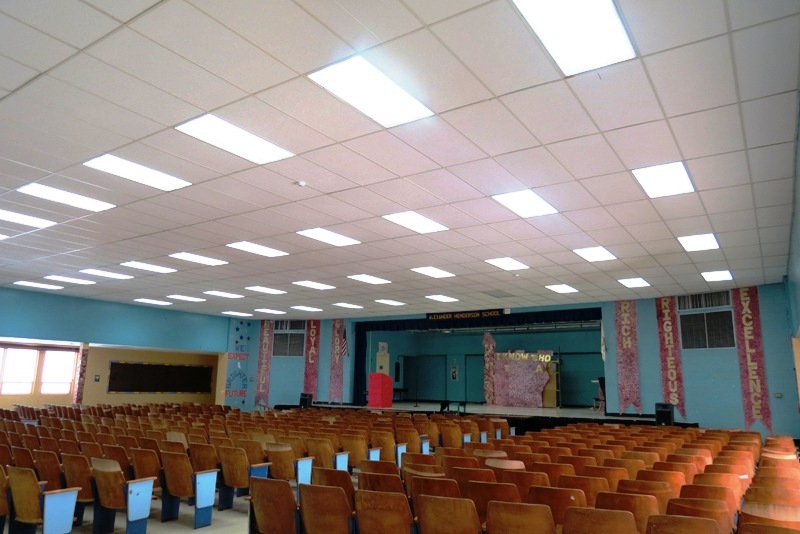 According to the Education Department statement, the release of fiberglass particles through wind, water or other disturbances caused students' skin to become irritated.
Along with removing the fiberglass, which is commonly used throughout the U.S. mainland as home and commercial insulation, Christian said the company did a complete clean down of the school.
"We decontaminated the school of all the fiberglass above the ceiling tile, along with all dust and dirt, and other potential allergens that may have been above the ceiling," he said.
Christian said the work also included removing the ceiling tile in order to gain access to the insulation. A mixture of new tiles and fully cleaned ones were then reinstalled.
Christian said there was no evidence of mold found in the building and that his company also identified and fixed minor cracks found on the roof.
Insular Superintendent of Schools Colleen Williams said the return to their school was a joyous occasion for students.
"The first day back at Henderson was a very exciting one for students. For the most part, the environment is cleaner and healthier for both students, staff and faculty members," she said.
Henderson Principal Debra Abel shared Williams' sentiments. "For me, personally, the quality of the air is much lighter than it was before all of this happened," she said.
Abel went on to praise the resilience of the students during the school's closure.
"What I admire the most about children is that they are so resilient," she said. "Children just adapt and run with whatever they have to deal with. They taught me, in fact, to keep it together and not sweat the small stuff. I'm proud to say that especially my younger students handled being away from home really, really well."
The Henderson closure is the latest in a long history of V.I. public schools being dismissed early or closed due to odor complaints. On Dec. 8, 2014, Bertha C. Boschulte Middle School was dismissed "due to a foul odor in the surrounding area."
St. Croix Central High was dismissed repeatedly in 2014 and had numerous students go to the hospital for treatment after reports of fouls odors and noxious fumes. Extensive and repeated investigation by the Department of Health, Department of Planning and Natural Resources and U.S. Environmental Protection Agency found low levels of sewer gas from cracked, stagnant sewer pipes in the area to be the only potential source.
Central High also closed repeatedly in 2011 due to similar complaint smells that were then attributed to the Hovensa refinery, which ceased operations in 2012. (See Related Links below)
John H. Woodson Jr. High was shut for 2005 and 2006, with students doubling up at Elena Christian Jr. High, due to concerns about mold.