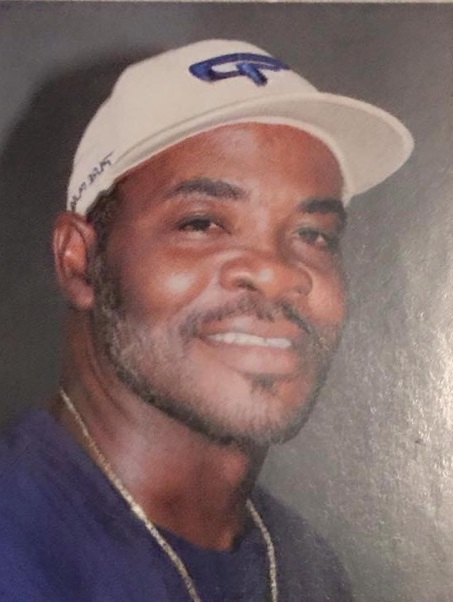 Burton Ronald Petersen, also known as "Mr. Petersen," of Estate Marshall died on Thursday, March 19. He was 59 years old.
He was preceded in death by his grandmother, Alvira Lowe Petersen and grandfather, Ruben Petersen.
He is survived by his companion, Angelita Brown; mother, Marion A. Petersen Maranda; father, Joseph Petersen; daughters: Akilah Petersen and Kendra Petersen; son, Aswad Petersen; grandchildren: Jahmir Lockhart, Levon Richardson, Aswad Jr., Lamar, Alana, Aamyah, Adana, Jaymalyse, X'haleah, C'Asia, Keijhenae Petersen and Zayden Johnson; sisters: Yvette Maranda Venzen and Monica St. Remy; brothers: Marlon O'Brian and Adriam Miranda; and nieces: Nicole O'Brian, Marion O'Brian, Kimba O'Brian, Karima O'Brian, Shayeeda Venzen and Unica Walcott.
He is also survived by nephews: Marlon O'Brian Jr., Shakil Venzen and Shalique Venzen; great nieces: Fatime La Obany, Naomi, Nalani, Sarah, Creation and Zion; great nephews: Nathaniel Thomas and King; aunts: Inze, Corlina, Muriel and Thelma; uncle, Alexanda Petersen; daughters-in-law: Lo' Delia O'Brian and Kavida Petersen; son-in-law, Lawrence Maynard; and special friends, cousins and other relatives too numerous to mention.
The viewing will take place at 9 a.m. followed by a funeral service will take place at 10 a.m. on Wednesday, April 8, at Holy Trinity Lutheran Church, Frederiksted. Interment will be at Frederiksted Cemetery.
All arrangements are by James Memorial Funeral Home Inc.