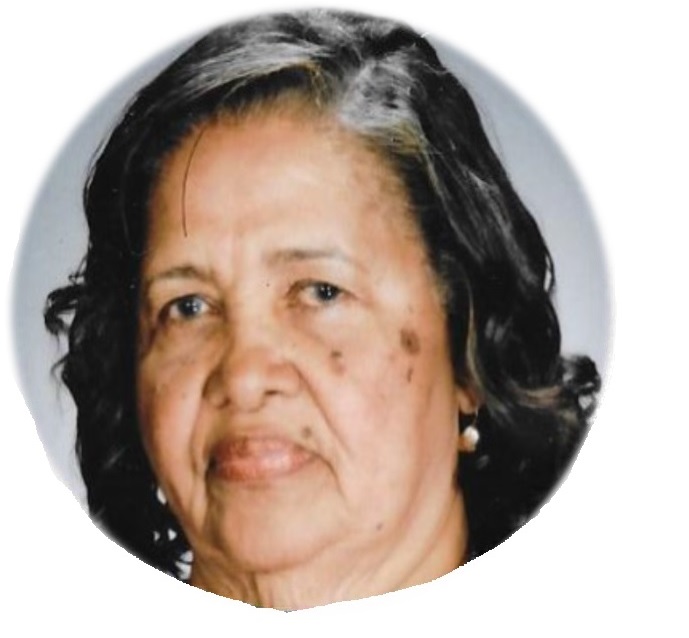 Bernice Gonzales of Estate Smith Field died on Wednesday, April 1.
She was predeceased by her parents: Kenny Haytasingh and Beryl Hamilton; and husband, Harold Gonzales.
She is survived by her daughters: Judith Anderson, Dolorese Gonzales Daniel, Susan Gonzales, Dawn Anthony, Lisa Barrett and Chenelle Roth; sons: Michael Gonzales, Glen Gonzales, Wayne Gonzales and Pete Gonzales; grandchildren: Jelani, Rasheda A., MaKiesha, Nihaila, Nigel, Richard, Brittney, Sean, Glen, Shivhon, Rasheda G., Olujimi, Umi, Sudi, Meagan, Camille, Symone, Armand, Sacha, Giovani, Kala, Tiffany, Ty, Amber, Matthew and Isabella; great-grandchildren: Daishea, Tierra, Iyanah, Jache, "Oche," Tehya, Skylar, Kalem, Selena, Jahmir, Kaden, Travis and Alayah, Zahria; and brothers: Jeffrey Haytasingh, Andrew Garcia and Rienzi Haytasingh.
She is also survived by sisters: Rosie Quiring and Buelah Haytasingh; brother-in-law, Jim Quiring; sisters-in-law: Ali Garcia and Sharon Haytasingh; sons-in-law: John Daniel and Richard Roth; daughter-in-law, Wendy Gonzales; nieces: Patsy, Maureen, Joshua and Carol Gonzales; nephews: Russel Gonzales, Kelvin Gonzales, Leroy Gonzales, Matthew Gonzales and Andrew Gonzales; special friends and extended family: Thora Joyeau, Lindeta Hazel, Joy Charles, Froncille Kiture, Erma Williams, Dean Antwine, Winifred Rowland, Debra Gonzales and Nurse Ginger Chancellor; as well as many other relatives and friends too numerous to mention.
The viewing will be held at 10 a.m. and the funeral service at 11 a.m. on Thursday, April 9, at New Testament Church of God in Estate Whim. Interment will follow at Kingshill Cemetery.
All arrangements are by James Memorial Funeral Home Inc.