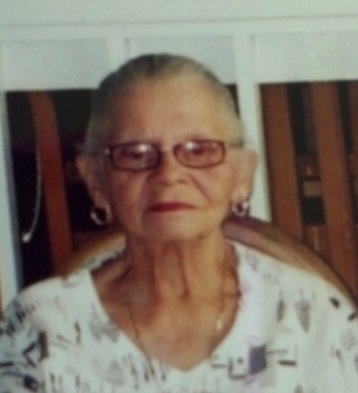 Anita Bough Moorhead of Estate Solitude died on March 19 at her home. She was 96 years old.
She was preceded in death by her husband, Adrian Loyola Moorhead; and son, Adrian Loyola Moorhead Jr.
She is survived by her daughter:, Geraine Moorhead-Armstrong; son, Colin B. Moorhead Sr.; grandchildren: Kyra Armstrong- Godbee Esq., Norman Armstrong Jr. Esq., Chivonne C. Moorhead, Colin B. Moorhead Jr., Chalma E. Moorhead and Adrian L. Moorhead III; great-grandchildren: Dominic, Agnes and Wayne Scott Jr., Norman III (Trey), Adrian and Kaitlin Armstrong, Kadyn and Josslyn Godbee; and nieces: J'Ada Finch-Sheen Esq., Dorrette Finch- Carter, Kirsten Galiber, Joyce B. Llanos, Suzette B. James, Joy R. Perez, Radiance R. Irwin and Aileen R. Biggs.
She is also survived by nephews: the Hon. Raymond L. Finch, Gordon Finch, Kaj Anderson, Eric " Larry" Bough, Richard Roebuck Jr., Pastor Chesley Roebuck and Harold Roebuck; many great nieces and nephews to include special great niece, Lisa Rose Bough and special great nephew, Albert Sheen Jr.; daughters-in-law: Cleoda H. Moorhead and Muriel Moorhead; son-in-law, Norman Armstrong MD; sister-in-law, Ronnie Constant Bough; and adopted daughters: Doreen Chesterfield, Adele Allen MD and Brunilda Ramos.
Other survivors include special friends: Wayne Scott and family, Josephine Hector and family, Marie Begraff and family, Dr. Ruth Beagles and family, Mr. and Mrs. Albert Schuster, Lollie Benjamin, Cordell "John" Dabrio, Sylvia Charles, Mr. and Mrs. Lowell Dyer, Mrs. Felicita La Place and family, Mary Denis and Velma Caines; cousins and other relatives: the Bough, Finch, Moorhead, Roeabuck, Smith (St. Thomas and BVI), Danielson, Phaire, Krieger, Hewitt, Morales, Farchette, Armstrong and Hansen families; as well as many other relatives and friends too numerous to mention.
A viewing will be held at 9 a.m. followed by a funeral service at 10 a.m. on Thursday, April 2, at Lord God of Saboath Lutheran Church. Private interment will be at Estate Solitude.
Funeral arrangements are entrusted to James Memorial Funeral Home Inc.