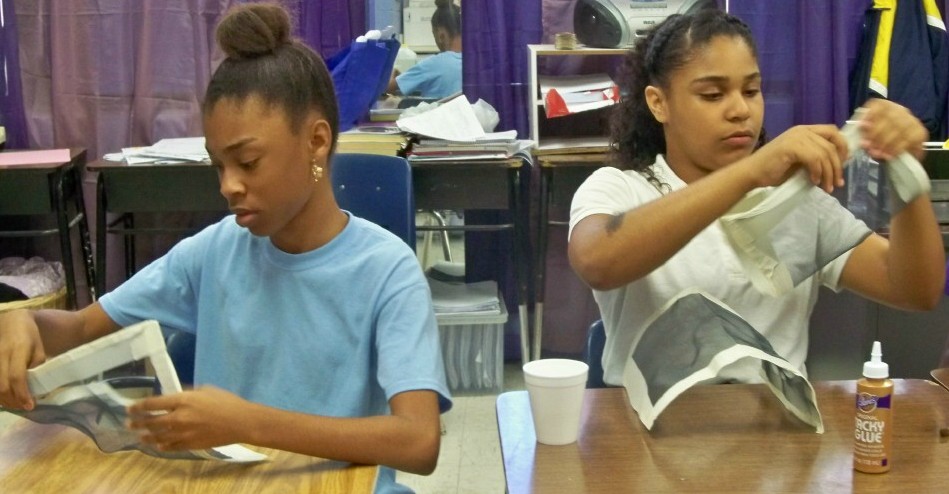 Local culture bearers spent Friday at John H. Woodson Junior High School sharing their skills and knowledge with students and staff at a cultural expose in observance of V.I. History Month.
Organizers did it up big this year with over 30 different activities and displays for students to get involved in throughout the day.
The students attended workshops Friday morning on making sugar cakes, johnny cakes, benye, cultural clothing and kites. There were workshops on hair braiding, making mocko jumbie masks, preparing red grout and fungi turning. The students learned how to make fish traps, crab traps, chicken coops and more. In the afternoon, there was bubble blowing, poster contests, steel pan music, a poetry reading, quadrille dancing and food sampling.
Rhea Dowling, teacher and V.I. History Month Committee member, said the objective is for the students to learn and experience something first hand to carry on their culture. "And it's a day of a lot of fun," Dowling added.
Asta Williams, an arts and crafts teacher, masquerader and storytelling culture bearer, instructed about a dozen children on the art of creating mocko jumbie masks.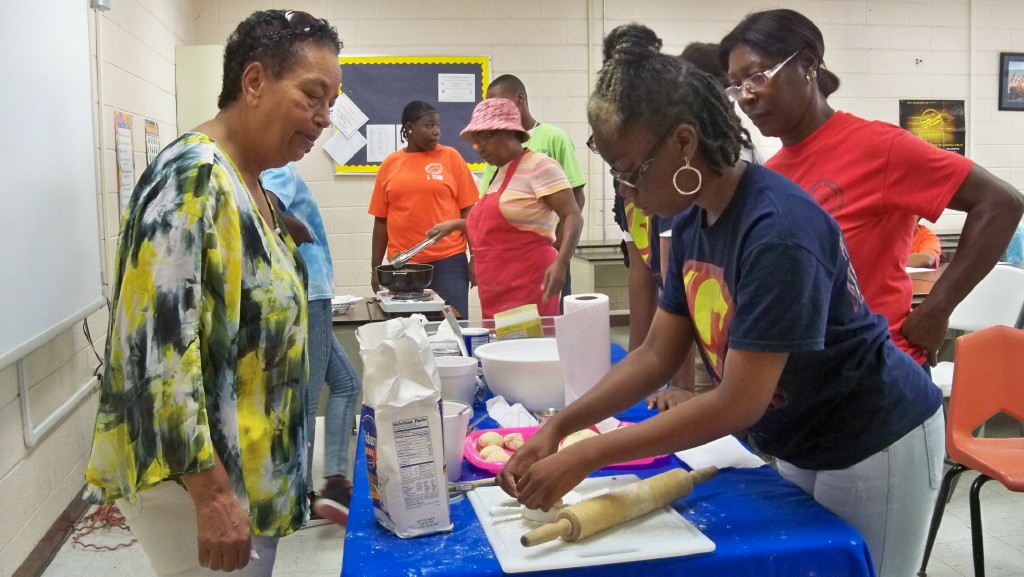 "It's important that we, the elders who know the culture, teach the youth," Williams, who is in her 70s, said. "One day we will be gone, so someone needs to prolong it and keep the culture alive."
Edgar Jeffers, an older, white-haired fisherman, made a fish trap of chicken wire and sticks. Juan Garcia, a teacher at Woodson who came out of retirement, described what it was like using fish traps when he was young and explained some of the rules and regulations of fishing.
Rosemond Creighton, a counselor at Woodson, showed students the art of fungi turning, a special way of stirring the cornmeal dumpling during cooking. Students sampled the fungi that was served along with saltfish. Creighton said it was a great opportunity to pass on the knowledge the culture bearers have.
"I hope one day the children will teach others what they know," Creighton said.
Jean Trim was giving instructions to the children on how to make a pate. The students had the chance to roll out the prepared dough, cut out a circle, fill it with meat, fold it over and crimp the edges.
"Teachi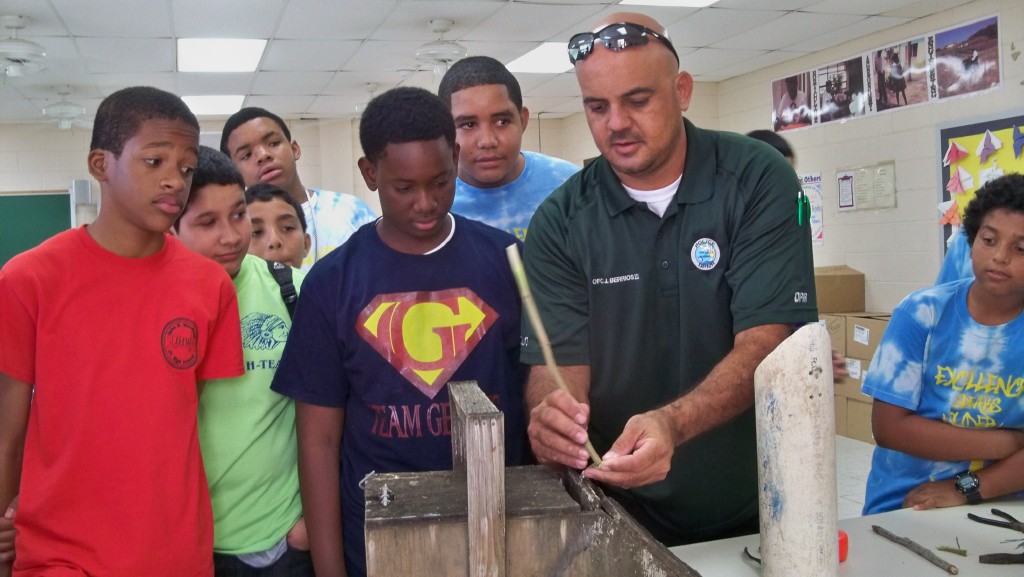 ng this is important because children are growing out of our culture with so many other influences," Trim said.
Taliyah Prevost, an eighth grader, said it was the first time she made a pate and she was going to try to make them herself.
Patricia Marcellin gave instructions on making passionfruit juice. Ralna Jackson baked six cartoon character cakes and showed teams of students how to decorate the cakes.
Jose Berrios, from the V.I. Department of Planning and Natural Resources, brought in crab tarps and showed an all-male group of students how to make chicken coops.
The students were briefed on milestone events and prominent people in Virgin Islands history during an assembly.
"It's exciting learning more about my culture," Alyssa Ford, a seventh grade student, said.
Myrtle Fredericks, also a member V.I. History Month Committee and teacher, said it was the third year they have held the event. She said this year they had diversified workshops. She said the expose is to revive the culture. The theme was "Celebrating, Recreating and Tasting V.I. Culture at Woodson."
"It's another way for the children to learn," Fredericks said. "They actually get to participate and have fun."