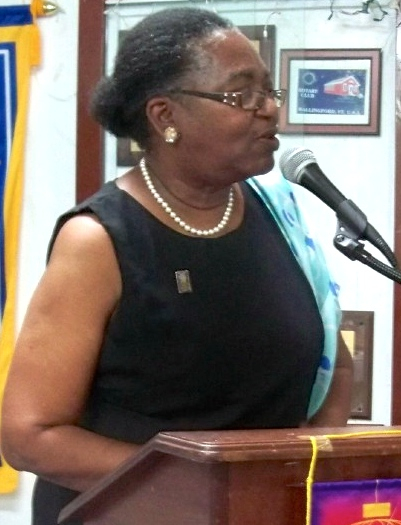 Rotary West celebrated both the accomplishments inspired by youth and those gained from good old experience at a recognition dinner Tuesday at the club's community center in Frederiksted.
Five St. Croix students were recognized as winners of the club's "I Care I Volunteer" essay contest and Dorothy McIntosh was recognized as Rotarian of the Year.
Rupert W. Ross Jr., past district governor, wove the themes together, saying the best tribute he could give the youngsters was to tell them how Dorothy McIntosh lived. Among the many traits he attributed to McIntosh he said, "When there seems to be no hope, Dorothy sees lots of hope. When times are tough, Dorothy gets tougher."
The five students honored were Amelia Shanise Abel, Aliyah Allick, Anayah Ferris, Shadamia Marie Diaz and Jalen Turnbull. Not only did the youngsters have to demonstrate their writing skills in an essay, they also had to show that they were already active volunteers.
Abel volunteers at the Herbert Gregg Home for the elderly and at Early Head-Start; Allick volunteers as a math tutor; Ferris is a Candy Striper at Gov. Juan F. Luis Hospital; Diaz also volunteers at the hospital and has done culture-inspired murals at Central High; and Turnbull volunteers at the Boys and Girls Club of the Virgin Islands.
All the students were awarded a laptop in recognition of their efforts. Four of the students gave short speeches thanking the Rotary Club. Allick could not accept her award in person because she was busy at a Junior Achievement activity. Her father accepted the award in her place.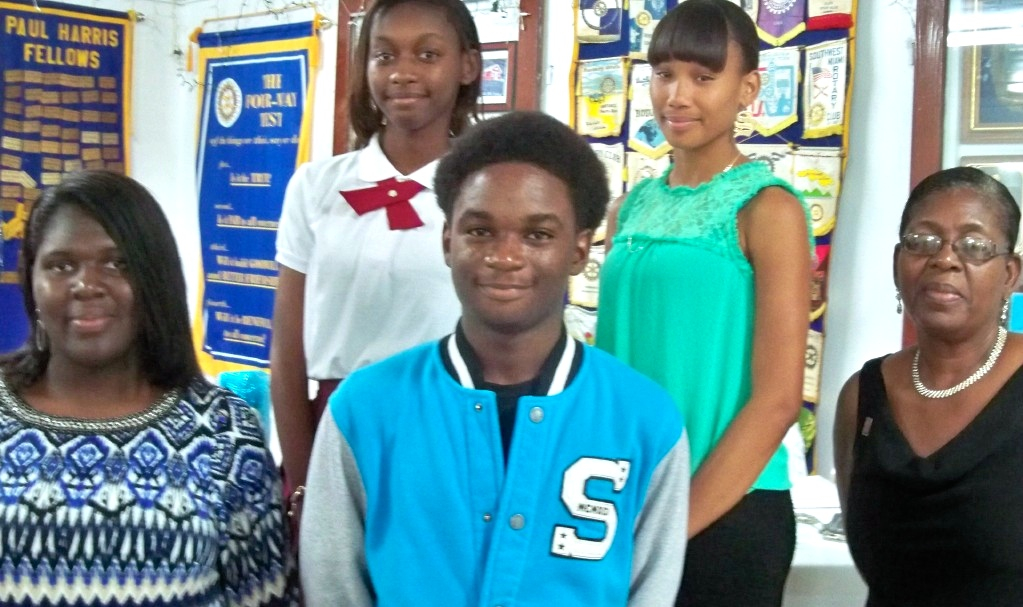 "These students are a shining example of the good in our youth," Rotary West President Susanna Callwood-Smith said.
"Just as we emphasize that a good education is necessary to secure gainful employment, we also emphasize the importance of unselfish service in developing good character and a sense of moral responsibility," wrote Gov. Kenneth E. Mapp in the evening's program.
Rotarian Lloyd Daniel spoke about McIntosh's accomplishments, saying she became a Rotarian in 1999, has served as club secretary and vice president, as well as club president in the 2011 and 2012 Rotary years.
She was said to be a mainstay in the club's fundraising activities, which include its bingo operation and Friday Night Sunset Jazz.
McIntosh was with the National Guard for 30 years before retiring in 2003. In 1968 she graduated from St. Joseph's Catholic High School. Recently she chaired the Rotary Youth Leadership workshop.