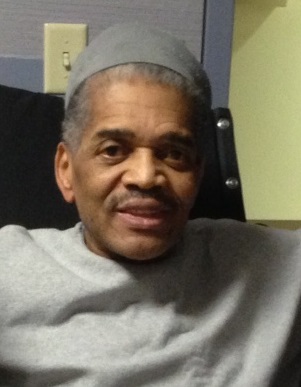 Olaf Augustus Smith Sr., also known as "Link," of Estate La Vallee died on Sunday, March 8. He was 63 years old.
He was preceded in death by his father, Egbert Smith Sr.
He is survived by his mother: Leona E. Smith; spouse: Bessie Staton-Smith; daughter: Christine Renona Smith; son: Olaf Smith Jr.; grandchild: Nikolaus George Lauth; sisters: Denise Smith Scatliffe, Bernice Todman and Loraine Moultrie; brothers: Anthony Smith Sr., Roy Smith Sr., Egbert Smith Jr., Mark Smith Sr., Offley "Shama" Smith, David Smith and Kenneth Todman; and nieces: Sumiko Smith, Markisha Smith, Nichole, Sherika, Latasha, Kyeisha, Tia, Jada, Denika, Ebony, Destiny and Jenell.
He is also survived by nephews: Anthony Jr., Kenneth, Markel Smith, Jamell, Roy Jr., Egbert III, Jamal, Allan Smith Sr., Leslie Murray Jr., Robelto Murray and John Murray; aunt, Thelma Moody; uncle, Henry Smith Sr.; brother-in-law, Kevin Scatliffe Sr.; sisters-in-law: Shirell Smith and Cheryl Sealey Smith; godmother, Anna Johannes; and special friends: Debbie Richards, Joe Lewis, Otis Johannes, Sylvia Sajous, Gregory Balantine, Kenneth Jackson, David Barnes, Vida Mae and Charles, Robert Loseph, Richard and Oliver Cornelius, Gladys Gilchrist and family.
Other survivors include cousins and other relatives: Laverne Robles, Brenda Plasket, the Elenor Smith, the Edney family, the Smith family, the Folks family, the Williams family, Leander Smith, Gloria Joseph and family, the Thomas family, Charles Benjamin, the Cassimere family, the Gill family and Yolanda Robles; as well as other relatives and friends too numerous to mention.
There will be a viewing at 10 a.m. followed by a funeral service at 11 a.m. on Tuesday, March 24, at the Christus Victor Lutheran Church, Estate La Vallee. Interment will be at Kingshill Cemetery.