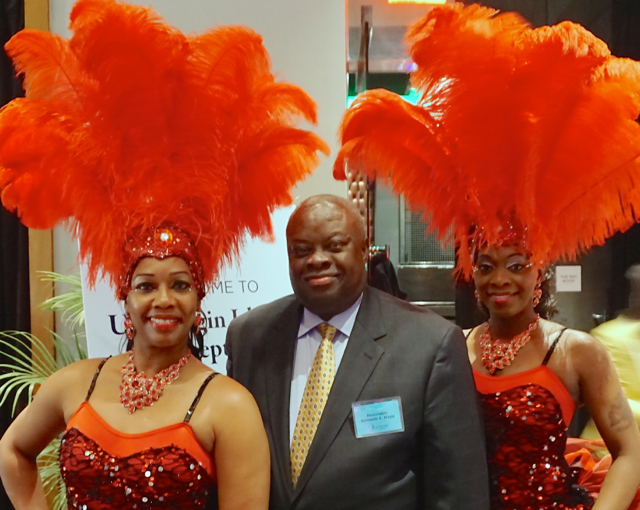 Ice pellets darting from the night sky were giving way to cold rain, helping heaps of filthy snow melt into vast, slow-moving rivers down Park Avenue. Ignoring traffic signals, pedestrians in heavy winter coats hurled themselves hopelessly into muddy ice lakes around each street corner.
Winter had beaten New Yorkers again, this time with the promise of a long, slow, ugly thaw. But 19 floors above, in a generously heated penthouse reception space, an all together different scene was unfolding.
Warm and dry, the assembled Caribbean enthusiasts were grateful to be among their own.
The VI Ambassadors program recognizes Virgin Islanders living abroad as walking, talking billboards for the land they love. Every so often the Department of Tourism hosts a reception for these ambassadors along with select travel journalists. (I'm both an ambassador and a journalist but there are few tangible perks for double duty.)
In steamy September 2013, we met in Jay-Z's 40/40 Club where VI government representatives unveiled an extraordinary list of construction projects that promised to reshape and revitalize "home." It was a way of shaking up busy New York Virgin Islanders, getting them to recognize their involvement in steering tourism dollars to the islands was much needed – because there were necessary changes coming, and they needed to be paid for.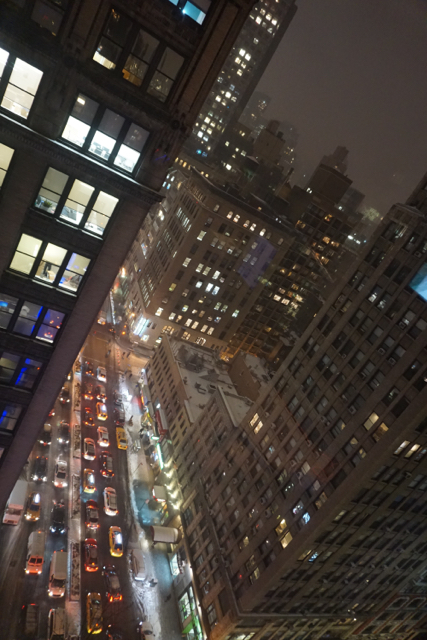 The event Tuesday night at the Gansevoort Hotel needed no such explanations or overtures. Between the Cool Sessions Brass songs and feathered dancers, Gov. Kenneth Mapp and Tourism Commissioner Beverly Nicholson-Doty needed only look out the window – where 200-feet below haggard, umbrella-clutching commuters were mushing through ankle-high slush, weary of the four-foot-high ice-water wakes cast by speeding taxis.
"You know, all of you here can escape this weather," Mapp said.
He reminded the audience that he was born in Brooklyn and didn't miss the snow. The mood was jolly and Mapp said if he wasn't governor he would be dancing with the others. He even poked fun at his own expansive waistline – saying while other dignitaries were "high-end" he was "wide-end."
Mapp also said the Department of Tourism was nimble and responsive as ever, and that he worked closely with Nicholson-Doty, a rare holdover from the de Jongh administration.
"Anything the commissioner or the department needs, I'm a text or a phone call away. She doesn't have to go through anybody," the governor said.
The VI delegation included a few musicians, four costumed dancers, and a smattering of government house insiders, all of whom said the mainland's harsh winter weather was fueling a robust Caribbean tourism season. Unlike the 2013 event, some of the cocktails served last night featured Cruzan rum.
The delegation was scheduled to return to the Virgin Islands early Wednesday morning after a doubtlessly long, slow, slushy drive to JFK.