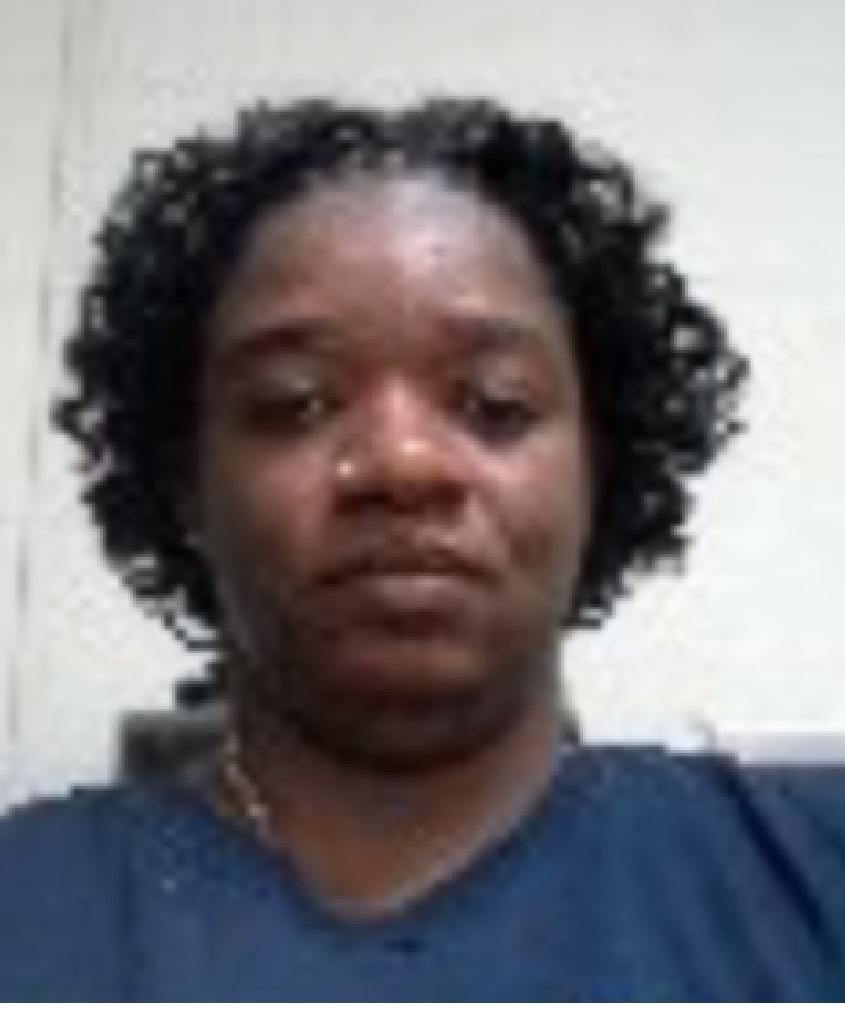 Ann Francis James of Golden Rock, Christiansted, died on Feb. 21. She was 39 years old.
She was preceded in death by her grandmother, Mercedes Jackson; uncles: and Phillip Tutein and Erol Rodgers.
She is survived by her companion, Cliff Francis; mother, Diane V. Tutien; father, Howard James; grandparents: Fritz Tutien, Inez Schneider, Sam and Ann James; daughters, Ahchuan James; sons: George James and Kahlil James; sisters: Latoya Willis, Diana Southwell, Jamalia Charleswell and Tiffany James; brothers: Orlando Santos and Sellassie James; nieces: Ahlahna Modeste, Raven Sanders, Jahsheema, Jakeah and Janiqua Heyliger; and nephews: Kemari and Kayden Hay, Jermaine, Jamoie and Jaylanie Heliger, Nihgee Eddington and Benjamin Willis; aunts: Sharon Tutein Elien, Rayelle N. Tutein Castillo, Michelin Tutein, Evelyn Tutein Wilkinson, Audrey Tutein, Janet Daily, Lisa James Tait and Nadine Williams.
She is also survived by uncles: Preston, John, Wayne, Fritz, William, Fritzroy and Adrian Tutein, Norbet Rodgers, Navin Francis and Lawrence Sarrauw; daughter-in-law, Annell Abraham; brothers-in-law: Benjamin Willis Sr., Charles Hay, Clive Woodley and R. Tony Sanders; godparents: Ina Benjamin and Nathaniel Lee; special friends: Cephas George, Jude O'Neal, the Polanco family, Anthony Samuel Jr., Lloyd Daniel Jr., Ineke Green, Yara Cruz, the Phillips family, Hazel Titus, the McAlpin family, Kay Gumbs, the Simmonds family, Ronald Schjang, the Richards family, the Chapman family, the B.O.C. family, the Hay family, Sherry George and family.
Other friends include: Lady Hibiscus Inc., Hypa Activ Krew, Michelle John and family, Ms. Thomas and family, the Brathwaite family, Class of 93, Glenise Thomas and family, Troy Milligan, Gary Mason, George King, Francise and Melissa Gustave; as well as many others too numerous to mention, but all are equally loved; cousins and other relatives: Keri, Sean, Daniel and William Tutein, Jahlil and Jahhymn Tutein, the Tutein Family Circle, the Jackson family, the Christian family, the Branch family, Debbie Johnson and Family, Suzette Bough and family, Coleen Hodge, Marie Begraff, the Serrano family, James Family Circle, the Verderber family, the Gallows Bay Family; and many others too numerous to mention, but all are equally loved.
The family requests that those in attendance wear festive colors.
There will be a viewing held at 10 a.m. followed by a funeral service at 11 a.m. on Friday, March 6, at St. Joseph's Catholic Church. Interment will be at Christiansted Cemetery.
All arrangements are by James Memorial Funeral Home Inc.