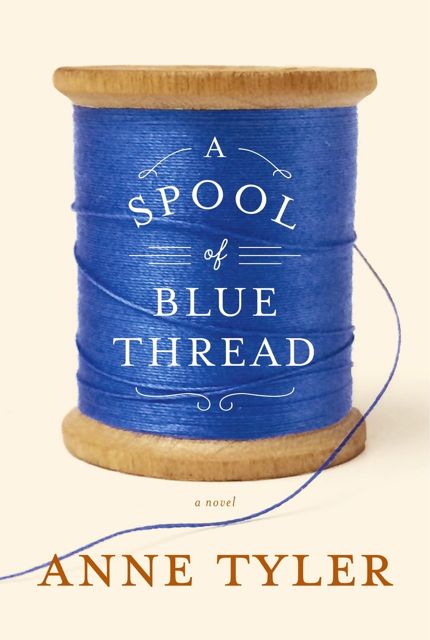 "A Spool of Blue Thread" by Anne Tyler
c.2015, Knopf / Bond Street Books $25.95 368 pages
Cut from the same cloth. That's what your grandma said about you and your siblings, but it couldn't have been further from the truth: you were different as sun and rain.
You came from the same set of parents and that's about all you had in common.
Still there are always things in life that stitch families together and in the new book "A Spool of Blue Thread" by Anne Tyler, the Whitshanks needed that kind of mending.
When Junior Whitshank built the house on Bouton Road just after the Depression, folks noticed that he threw his heart into it, but no one fully understood.
They didn't know that Junior aimed to someday live there himself, even though Bouton Road was built for well-to-do clients, and Junior wasn't. Even so, eyeing a dream that would surely come true, he insisted that every door, newel and window were the finest his clients' money could buy.
Red Whitshank knew that the house he inherited from his father was a great place to raise a family but he never thought much past that. Over the years, as he and Abby brought each baby home, Red remodeled some, moved the girls to make room for boys, and added a bathroom – but for him, there were other things more pressing to consider. Like work, for instance.
For Red's wife, Abby, the house on Bouton Road was the heart of her family, though there were times when she didn't understand where things went wrong – especially with her oldest son, Denny. He'd always been the Black Sheep child, the one who flitted from here to there and could never settle down. It wasn't unusual for him to disappear, for years to pass before they heard from him again.
That hurt Abby because, deep in her heart, Denny was her favorite and she'd never admit that to anybody but Red. She wasn't even sure Red listened anymore (he was just like his father); he said she worried too much, but wasn't that a hallmark of a good mother? And wasn't a good mother the ribbon that tied the family together?
Much as I loved "A Spool of Blue Thread," I struggle to define it because it's really not about anything in particular: through the eyes of three generations of average people, Tyler spins a tale of love and family dynamics. The Whitshanks marry, they squabble, they grow, they deal with tragedy, that's all.
Then again, that's not all.
Tyler makes this book feel like a long conversation on the front porch with a friend (or two) whose family is going through a rough spot. You'll listen, you'll raise eyebrows in gentle surprise, you'll nod, you'll sympathize – but you just can't turn away.
Nor can you put this heart-striking novel down because it feels just right for a few winter afternoons. And so, if the next book club pick is yours or you want a good family drama to read, "A Spool of Blue Thread" has that all sewn up.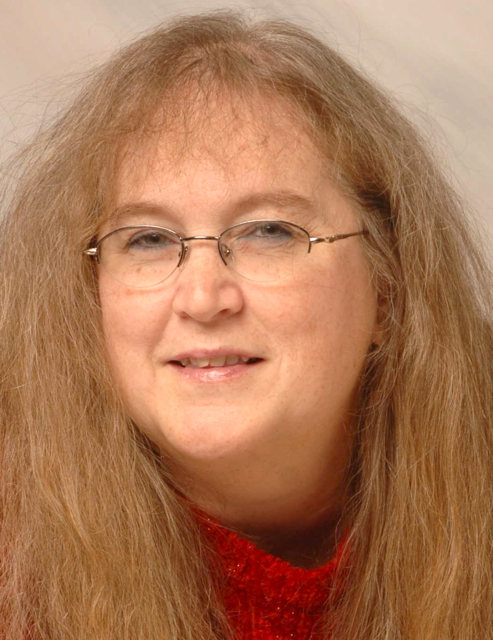 __
The Bookworm is Terri Schlichenmeyer. Terri has been reading since she was 3 years old and never goes anywhere without a book. She lives on a hill in Wisconsin with two dogs and 12,000 books. Her self-syndicated book reviews appear in more than 260 newspapers.