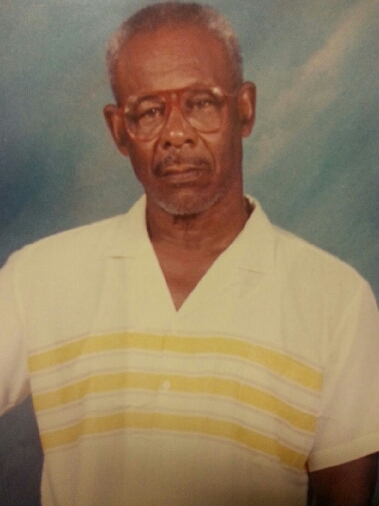 Cyril N. Gumbs died on Feb. 1.
He is preceded in death by his mother, Ann Louvisa Lloyd Gumbs; father, James Emmanuel Gumbs; sisters: Melda Gumbs, Ine Flemings and Maudline Gumbs; and brothers: Winston Gumbs, Jeffery Gumbs and Clifford Gumbs.
He is survived by daughters: Doreen Gumbs, Iola Gumbs "Benjamin," Deolris Gumbs, Zenita Gumbs-Jones, Shermaine Gumbs Davis and Jane Gumbs; sons: Deinine A. Gumbs, Leroy Gumbs, Cecil N. Gumbs and Mahlon Gumbs; sister, Mable Gumbs; daughters-in-law: Cathaleen Gumbs, Christine Gumbs and Yngris Gumbs; son-in-law, Vincent Davis; 33 grandchildren; 32 great-grandchildren; special friend, Margaret White; and other relatives and friends too numerous to mention.
A viewing will be held from 3-5 p.m. on Wednesday, Feb. 18, at Divine Funeral Services Chapel. A second viewing will be held at 9 a.m. followed by a funeral service at 10 a.m. on Thursday, Feb. 19, at Peter's Rest Seventh-day Adventist Church. Interment will be at Kingshill Cemetery.
Arrangements are entrusted to Divine Funeral Services LLC. We own and operate our own crematory. Let us offer you a Dignified Funeral, affordable by all. Call 773-0003/fax 773-3003.