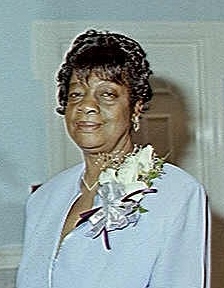 Estelle Doreen Alleyne Rice of Flamboyant Welcome, Christiansted, St. Croix, died on Jan. 31 in Fayetteville, Georgia. She was 79 years old.
She's preceded in death by her husband, Carl M. Rice; and son, Carlos T. Rice.
Her memory comforts the hearts of those who love her: sister, Hyacinth Chandler; her daughters: Sandra Rice Herbert and Carol Ann Rice; sons: Carlisle, Christopher and Carl Jr.; daughter-in-laws: Arleen, Angela Wendye and LaToya; son-in-law, Gerald Herbert; sister-in-law, Joan Rice; brothers-in-law: Austin Rice and Joseph Maynard; nieces and nephews: Diana Greenidge, Henderson Alleyne, Marjorie Rice Patrick, Antonio Rice and Angela Rodney; and cousins: Yvonne, Beverly and Angelese King.
She is also survived by grandchildren: Monica Robinson, Cheryl Joseph Robinson, Kiara and Khalil Rice, Kaylan Ambrose, Adrienne, Christina, Carlisle Jr., Joshua, Christa, Christine, Christopher J., Christopher Malik., Chriasha, Chrinesha, Chrishona; great-grandchildren: Justin Joseph, Shelisa Vidal and Z'haria Prentice; close friends: Eileen Lewis, Charmaine Anderson and Gladys Maynard; and many other loving friends, cousins, extended family and relatives too numerous to mention.
The Funeral Service will be held at 9 a.m. on Monday, Feb. 16, at Peter's Rest Seventh-day Adventist Church.
All arrangements are by James Memorial Funeral Home Inc.