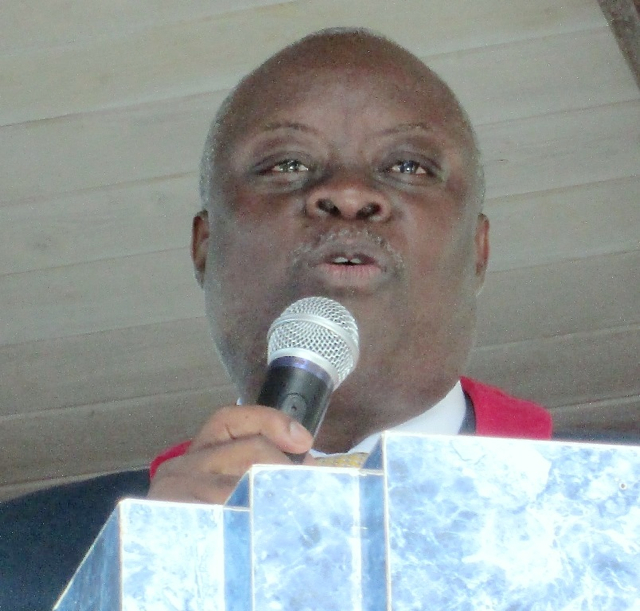 Speaking at their post-inaugural ceremony in Cruz Bay Park, Gov. Kenneth E. Mapp and Lt. Gov. Osbert E. Potter both promised not to be strangers to St. John.
"I'm going to make my way here, spend a couple of weekends," Mapp said during Wednesday's festivities.
According to Mapp, Potter hopes the government will rehabilitate the long-derelict lieutenant governor's residence on St. John's East End so he can live there. While that will take money and time to complete, Potter vowed in his remarks to make regular trips to St. John.
Mapp said he plans to address the need expressed by some residents for a south shore road though V.I. National Park. The park has long opposed this idea. However, Mapp said the U.S. Congress appropriates money for roads that go through national parks, and he plans to work with Delegate Stacey Plaskett to ensure the territory gets some of that money.
Mapp also said that while work has moved forward on a new St. John public school, he sees no reason why it has to be on land now owned by the park. Over the years, various scenarios were proposed, including swapping local-government owned land for park land at Catherineberg.
"There is other private land here," he said.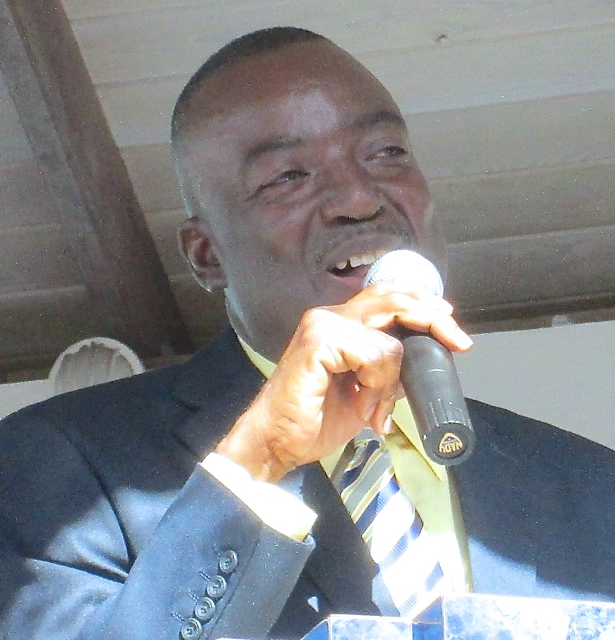 He said that since he's not a morning person, he certainly sees the difficulty faced by St. John students who must get up around 4:30 or 5 a.m. to make an early ferry for school on St. Thomas.
Both Mapp and Potter also spoke of inclusiveness, and said they would build a coalition that included everyone, including those who supported the losing candidates for governor and lieutenant governor, former Delegate Donna M. Christensen and Basil Ottley.
"It's a time for us to come together. We know you are feeling hope," Potter said.
The feel-good ceremony showcased the talents of many St. John youths. Julius E. Sprauve School student Alesha Turnbull sang a stirring rendition of "One Moment in Time."
"When I'm more than I thought I could be," she sang.
Jahmari Boynes, who attends Ivanna Eudora Kean High School, read a poem entitled "Praise Song for the Day."
"I know there's something better down the road," he read.
Kean student Raven Phillips read another poem.
"We will do more than dream," she read.
Dressed in purple and white, the Unity Praise Dancers did a prayerful routine, and the Gifft Hill School Choir entertained those waiting for the ceremony to begin.
A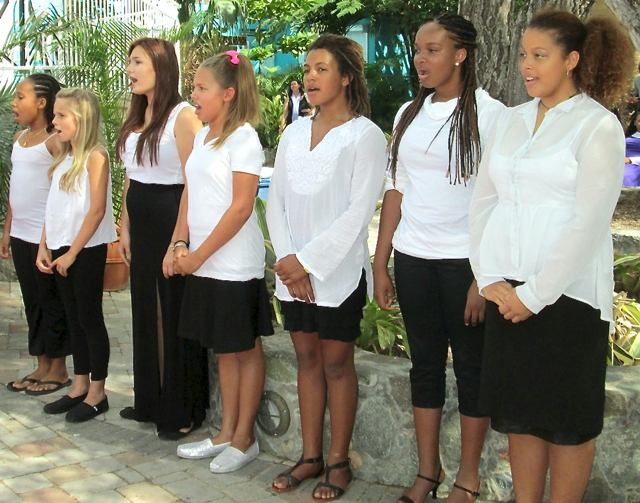 riyah Athanase, Adlah Brown and Shakera Gilbert from Kean's Harmonic Rays singing group sang the National Anthem and the V.I. March, and Keans' Junior ROTC Color Guard did the flag honors.
Several people gathered before the ceremony said they came out because they were hopeful.
"I trust he is doing something for the island," Mariel Matthias said as she waited under the noon sun for things to get started.
And this being St. John, one of the park's resident chickens strolled up the red carpet as doves flitted from tree to tree.
The day began with an ecumenical service at Our Lady of Mount Carmel Church, just a short walk away from the park. St. John's events also included a reception at the Battery and a ball at the Westin Resort and Villas.