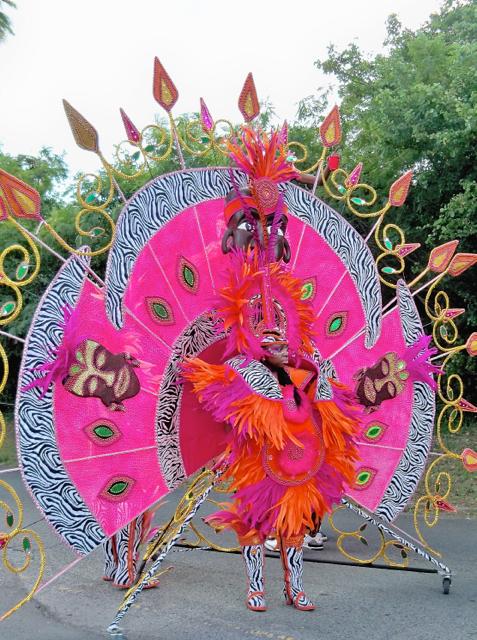 A boisterous crowd let itself go to the pulsating beat of lively, loud music as the Crucian Christmas Carnival adult parade took the the streets of Frederiksted Saturday afternoon.
Crowds were so thick on the last three blocks of the King Street parade route, which end at the grandstand in front of Fort Frederik, that it was not easy to get a good view of the exuberant dancing on the street. Earlier in the route, back up King Street and around the Fisher Street corner, and around the next bend at the Post office, one could get close to the action, feel the beat of the music and jump into the dancing if desired.
Some said the crowd viewing the 26 entries in this year's parade was down from past years, but that was not evident. The enthusiasm of 2015 overwhelmed the numbers.
Lucille Ramos, born and raised in Frederiksted, said she had attended more than 50 parades. After watching her two daughters pass in a troupe she said, "I don't feel the crowd that I felt in previous years, but this is a nice parade. It is beautiful."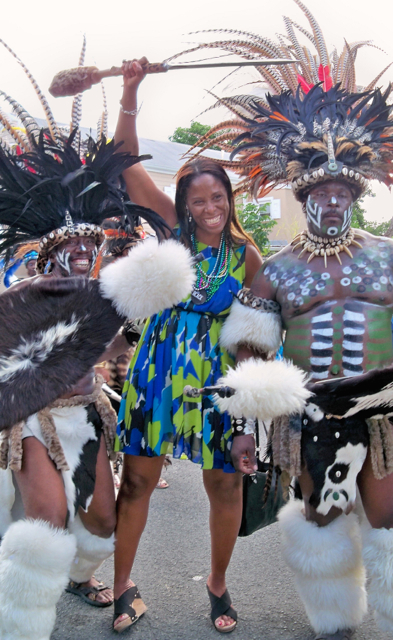 Yoki Henley, a vendor of natural body products on King Street, said she was surprised by how small the crowd was, but even so, she said business was good for her, as many people stopped in to purchase products.
Sometimes carnival events are marred by a violent act that gets the attention. Anyone walking the parade route this year and mingling with the crowd could not have missed the general atmosphere of courtesy – "No you go first" – and the positive glow of the crowd.
As the political season is over, the politicians were not out in force, but recently elected Delegate to Congress Stacy Plaskett played a visible part in the parade, captured in photographs dancing in the Shaka Zulu group.
The Crucian Christmas Carnival, which was formerly known as the Christmas Festival, has its origin in the early 1800s when enslaved Africans were allowed this time to celebrate Christmas and the New Year.
Monday the stage in the village will be the site of the Calypso Review.
Further information on the Crucian Carnival is available on the organization's new website, http://www.stxcarnival.com/