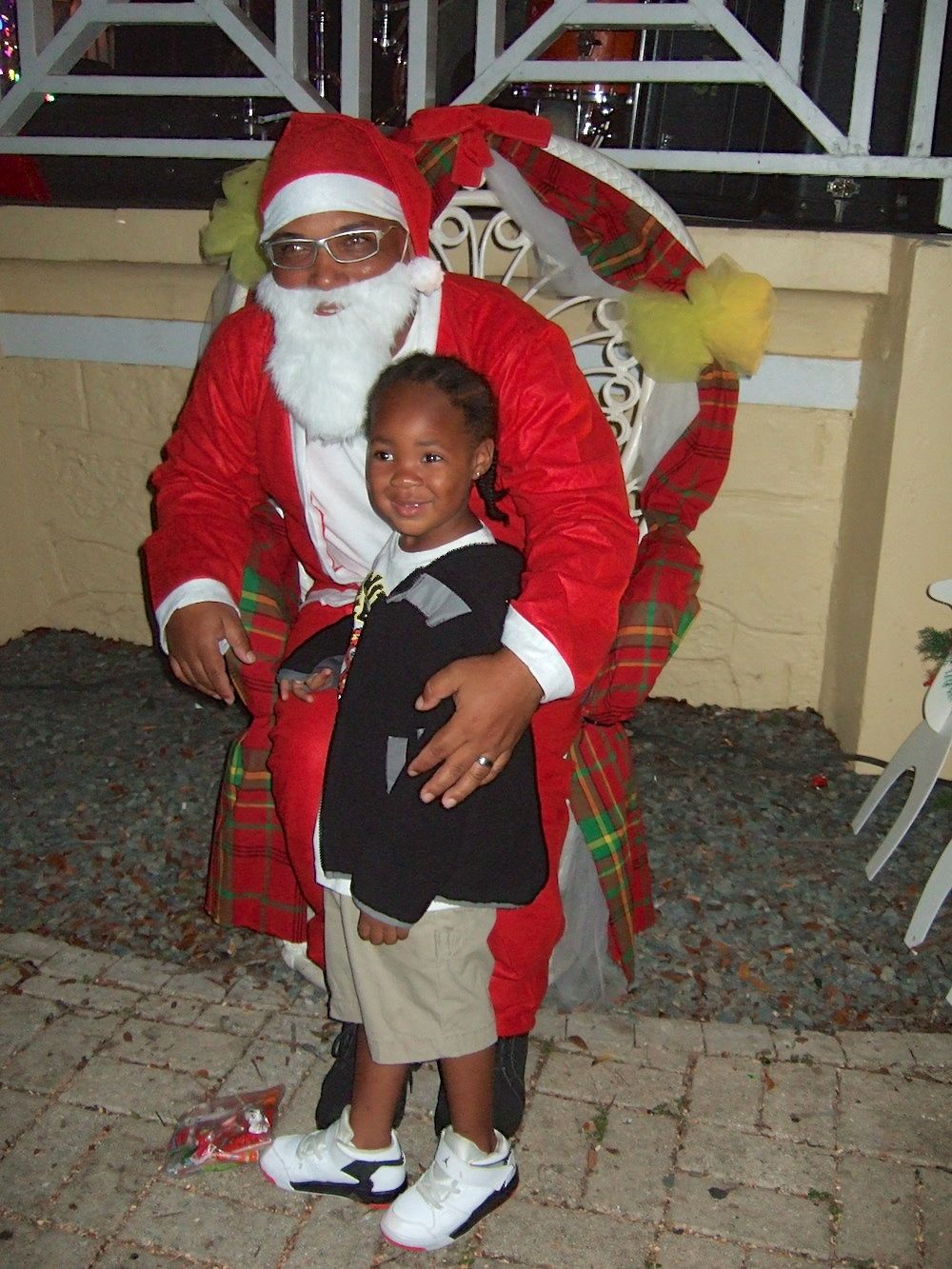 The Old Fashioned Holiday Lighting in Frederiksted Saturday night was the revival of a Crucian tradition organizers hope will be an annual event leading up to the Crucian Festival.
Our Town Frederiksted and the History, Culture and Tradition Foundation, Inc., hosted the family outing mainly for the children, according to Hugh Payne, president of OTF.
"It's tradition. We're trying to bring it back, to go into the Christmas season," said Al Franklin, master of ceremonies. "When we think that something's good for the community, we just do it."
Families gathered in Buddhoe Park as the sun set, and children chatted excitedly with friends, waiting for Santa to appear. Santa's parade was led by the St. Croix Educational Complex Marching Band and the Superior Court Rising Stars Youth Steel Pan Orchestra. Then the the star of the show arrived in a fire truck.
While children lined up to talk to Santa Claus, the Bethel Methodist Choir sang Christmas carols from the gazebo accompanied by the University of the Virgin Islands Jazz Ensemble. The pavilion was wrapped with colored lights and holiday figurines from top to bottom.
Most of the lights and decorations were donated by Betty Wilson, one of the founders of the History, Culture and Tradition Foundation. For many years the street lights were put up by Rotary West. Wilson's decorations and Christmas lights were so impressive, she won the annual lighting contest for six years.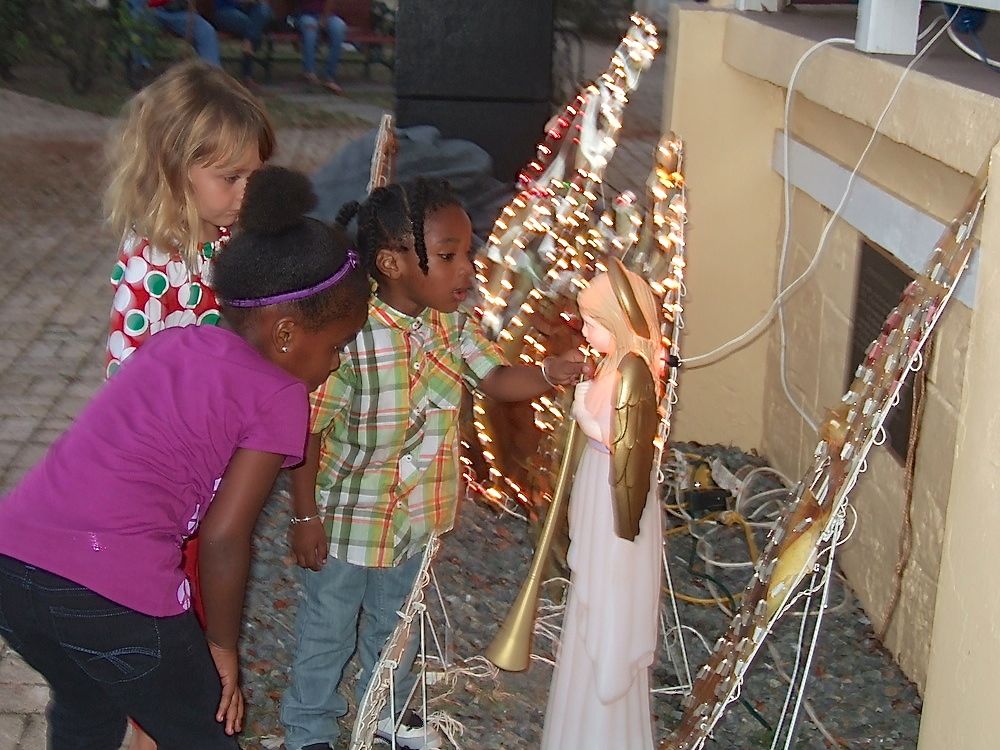 About 10 years ago, the HCT foundation took over the street lighting from Rotary and two years ago, Wilson's son and daughter became involved in the organization. Wilson and other founders Anna Oliver, Dwayne Howard, Raymond Ross and Mary Moorhead wanted younger people involved to keep the traditions alive. Gregory Richards is president, Alexis Doward – Wilson's son – is vice president and the secretary is Anita Nibbs.
Doward has taken on her mother's role – with her mother's wealth of holiday decorations. Wilson said the entire park could be transformed with her collection.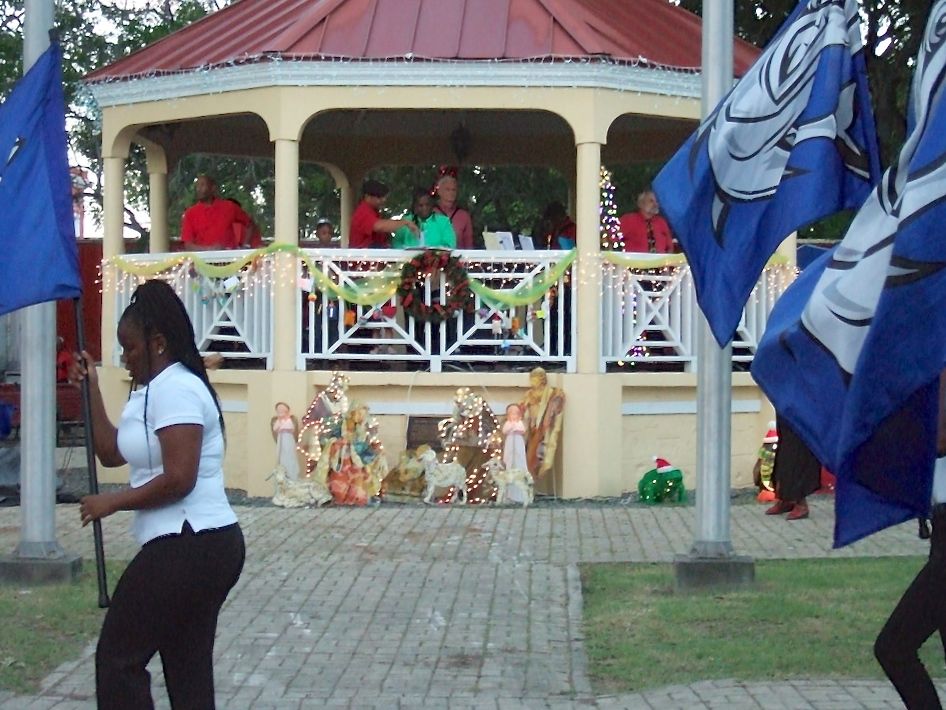 The 15 year-old HCT foundation's mission is to preserve the culture and history of the Virgin Islands, especially St. Croix, according to event organizer Anita Nibbs. The non-profit organization's main event is Yesterday, Today and Tomorrow Emancipation Day celebration. Organizers hope the Christmas lighting festival will become another signature event.
Richards said the purpose of Saturday's event was to "instill a sense of pride and for enjoyment, mainly for the children."
The organization is looking for members to help with fundraising and functions. Those interested can call Richards at 1-340-518-8881 for information.
Our Town Frederiksted is also a non-profit organization that focuses on revitalizing and preserving the town of Frederiksted. OTF recently installed new street signs along King Street.