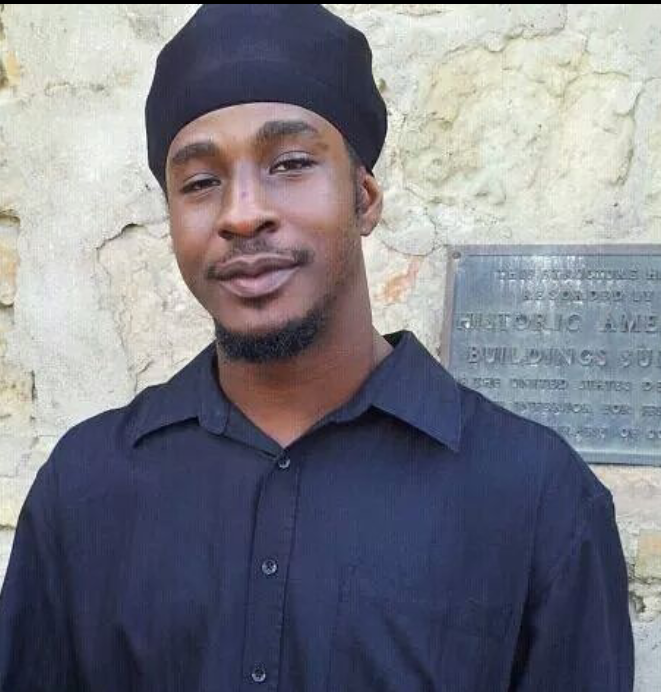 Trevor Adrian Pamphile of Tamarind Estates died on Nov. 24. He was 24 years old.
He was preceded in death by his father, Thomas Pamphile; aunt, Catherine Allen; and second mother, Sylvia Cannonier.
He is survived by his fiancé, Vanessa Matthew; mother, Mary A. Weekes-Pamphile; sisters: Tamyka N. Khan, Andrea Mingo, Sophia Pamphile-Minott, Cecilia Pamphile-Marius and Marcia Jones; brothers: Anthony Pamphile, John Pamphile, Colince "Zap" Pamphile and Adelbert Pamphile; special nieces: Indyra K.A. Khan, Lia Garvey and Amiyah Pamphile; nieces: Kim Davis, Shamyra Martinez, Shayleen Minott, Cheron, Delicia, Janelle, Cherylyn, Kayla, Camille, Chantel, Chrystal, Stephanie and Bryanna Pamphile; and nephews: Jamiek Woodley, Jeremiah Davis, Preston, Stephon, Anthonique, Ke'Sean, Jason, O'neal, Rafael, Rupert, Eric, Darius, Shemar Pamphile, Kevin and Ben Davis, and Gavin Morrison.
He is also survived by aunts: Publia Ryan, Christiana Birbal and Margret Molyneaux; uncle, William Ryan; sisters-in-law: Valencia Matthews, Erica Pamphile and Karen Lewis-Pamphile; brothers-in-law: Ingema Khan, Reudell Mingo, Elvis Minott, Jonathon Marius and Victor Matthew; godparents: Victorine Richards, Yvette Willocks, Bemice Hall, Edith Ponteen and Hugh Bailey; godchild, Ahjari Crump; and cousins: Ruthlyn, Ken, Jaleel, and Olivia Lett, Laurie and Brittany Ryan, Tracy, Kameel and Kwame Allen, Redel Malone, Ira Bailey, Krystal and K'licea Martin, Bernard Liburd Jr., Rashawn Allen, A'Nya Graham, Kaleema Allen, Kaela Allen, Jalani Richards, Michael and Miniya Malone.
Other survivors include special friends: Luis Saldana, Christopher Concepcion, Alex Merced, Eric Crump, Mark Thomas, Shonneth Gittens, Tshaune and Tushanda Ibrahim Francis and family, Zach Jaime, Michael and Dameka Evelyn, Gabby, Courtney Hicks and family, Francillia Jonathan, Tina, Judith Miller, Sylvester Gilbert and family, the Jacobs family, the Parris family, the Crump family, Shawe, Sergio, Eddie and Xavier Simon, St. Croix Vocational Electrical class and The Word of Life Ministry family.
A viewing will be held at 9 a.m. followed by a funeral service at 10 a.m. on Monday, Dec. 22, at Victorious Believers. Interment will be at Kingshill Cemetery.