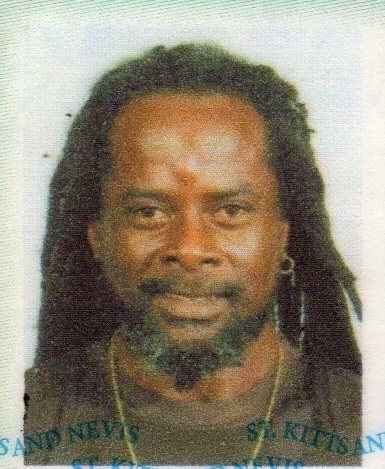 Keithroy Steadbert Valentine Richards of Estate Mon Bijou died on Nov. 29. He was 55 years old.
He was preceded in death by his mother, Louise Richards; father, Theophilus Richards; daughters: Tamara Eddy-Richards and Rochelle Eddy Richards.
He is survived by his wife, Claudette Richards; mother-in-law, Irma Lindquist; daughters: Katish Ryan-Richards, Akeela Thompson and Amifa Knight; sons: Keithroy Richards Jr., Akeem Thompson and Amahlee Thompson; grandchildren: Alecia Eddy, Malaya Brown, Lauquonne Herman, Kyvaun Richards, Trevonte Richards, Kevin Passee Jr., Shanecia Mustafa, A'Naysia Thompson and Akeem Thompson Jr.; sisters: Ingrid Richards and Arlene Richards; brothers: Sharil, Vernon, Alford, Dennis, Carl Richards and Kirth Brown; and nieces and nephews: Eustace, Avis, Carl Jr., Tracy, Glenville, Alison, Kelvin, Kimmy, Kevin, Raymon, Patricia, Derick, Charice, Tyrone, Nikosi, Akiliah, Nickole, Kenyatta, Nidici, Venikah, Kenisha, Tikkisha, Casilela, Gladys, Lynel, Tamesha, Kurt, Devon, Katrice, Chestley, Tamar, Ajani and Ricardo Richards.
He is also survived by daughter-in-law, Theresa Huggins; brothers-in-law: Cyril, Augustin, Eddie, Roberto, Roan, Akkido, Lindquist, Roberto Clarke and Joseph Clarke; sisters-in-law: Amber Lindquist, Cassandra Richards, Judy Clarke, Eilene Richards, Gwenneth Richards and Valarie Richards; special friends: Daren "Bogle," Ray Belardo, Almerice "Jackie" Christian, Danny Michael, Almira McIntosh, Carlton "Jahba' Freeman and Calvin "Moose" Percival; as well as other relatives and friends too numerous to mention.
A viewing will be held at 9 a.m. followed by a funeral service at 10 a.m. on Thursday, Dec. 11, at Friedensfeld Moravian "Midland" Church. Interment will be at Friedensfeld Moravian "Midland" Cemetery.