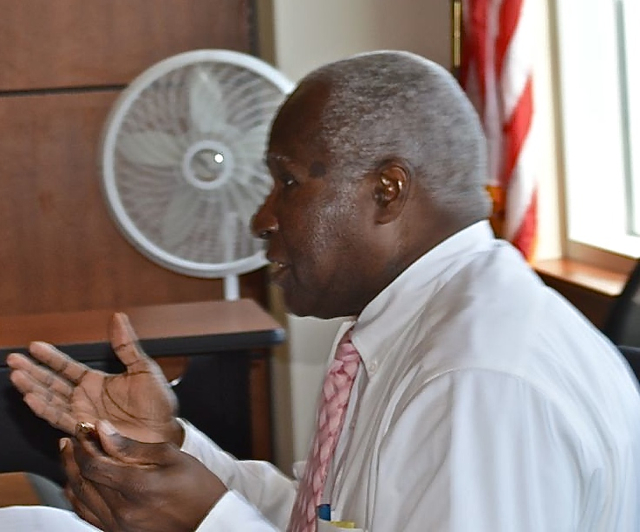 Trustees of the V.I. Government Employee Retirement System on Thursday authorized a settlement agreement in a private lawsuit.
The action was taken during the board's regular meeting on St. Croix.
After taking care of two items of new business in an open meeting, the board went into executive session briefly to discuss the case of Olga Miray et al v. GERS, and to discuss the impact of changes in the leadership of PIMCO, one of GERS' bond consultants.
After the executive session concluded, trustees voted in open meeting to authorize GERS' attorneys to proceed in the Miray case. Once the meeting adjourned, GERS Administrator Austin Nibbs said the attorney was authorized to proceed with a settlement offer in the case. He said he would not comment on the details of the case or settlement.
The trustees also voted to approve an approach to PIMCO that was discussed in executive session. Nibbs said PIMCO was one of GERS largest bond consultants, so the trustees had to consider whether PIMCO's well-publicized ouster of co-founder Bill Gross would impact GERS. He said it looked like there would be "very little" impact.
The board also formally approved two expenses for Renaissance St. Croix Carambola Beach Resort, which it acquired when the resort defaulted on a loan. It approved $143,000 for paving.
"This was voted on by the Carambola board, to extend paving from the guard house all the way down to the kitchen," Nibbs said. The work was approved by a poll vote of the trustees, before being formally approved Thursday, and the work has begun, he said.
"I went there yesterday and it was just about finished by the front and I think next week they will start on the street by the guard house," he said.
The second was a $125,000 payment to the V.I. Water and Power Authority.
The meeting was teleconferenced between the St. Croix and St. Thomas GERS offices. Trustees present were: Chair Vincent Liger, Leona Smith, Wilbur Callender, Edgar Ross, Desmond Maynard and Carol Callwood.