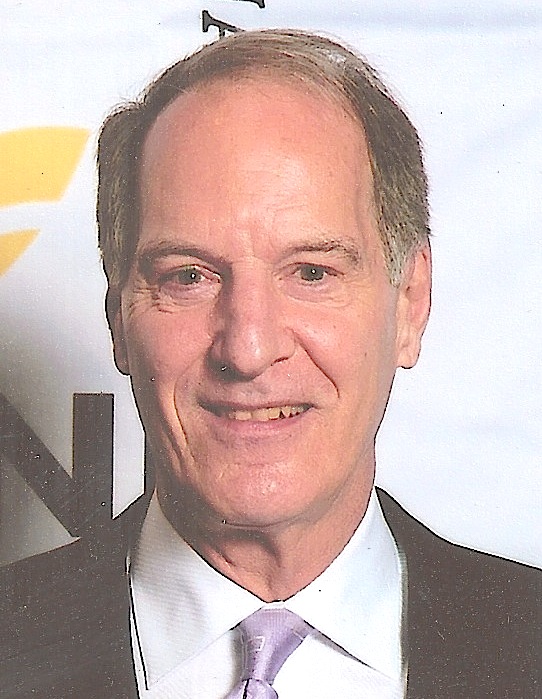 There are two kinds of disasters, the uncontrollable kind and the kind that can be controlled or avoided altogether. In the middle is "mitigation," making the negative impact of the uncontrollable as small as possible.
Volcanic eruptions are uncontrollable. The people of Montserrat were not to blame. The Hovensa closing was an uncontrollable disaster, driven by market and economic forces beyond the control of Virgin Islanders. Unhappily, as often happens, members of the territory's political elite worked to assure that the damage would be as great as possible instead of minimizing it.
Then there are the controllable or fully avoidable disasters. The decertification of the Gov. Juan F. Luis Hospital on St. Croix falls into this category. And to be clear, this is a disaster with no clear pathway out. Coupled with the loss of Hovensa and long-standing social tensions, the loss of a community's only hospital is the kind of event that gets people to start looking for the exits.
Just to avoid any confusion, the Centers for Medicare and Medicaid Services is not in the business of decertifying hospitals, especially in places where there is no alternative. Decertification is a rare event, reserved for those with really bad records, who refuse to take corrective action after repeated warnings. Nobody is picking on or being mean to the Virgin Islands. The territory has brought this on itself.
To be decertified indicates a level of cluelessness and incompetence that cannot be given a pass. Statements by the hospital's chief executive officer, Dr. Kendall Griffith, put him at the center of this mess and, as the hospital's leader, he bears ultimate responsibility, along with the board and other members of the political elite.
Griffith's misleading statements are pointless, directed to the wrong audiences and send the wrong message.
Griffith's stated intention to appeal the decertification indicates a lack of understanding so fundamental that it is shocking. There is no appeal of decertification. There is only application for recertification, based on correcting the many deficiencies cited by CMS.
Virgin Islanders have an unfortunate habit of thinking that they can jerk around regulators forever, not realizing that there is always a last straw. That's what happened here. With respect to the numerous wrong statements that have been made, they all fit into the category of "TL squared" (too little, too late).
Understanding the Problem
It would, however, be a big mistake to point a finger at Griffith and assume that finding "Mr. or Ms. Right" will fix the problem. He is not the problem, and the starting point in finding the best, or least damaging, solution is to accurately name the problems to be addressed. These problems are not the tired doctor who made the insertion in the wrong lung, or wrong labels on medications, or the board's inability to function. They are symptoms.
Each is symptomatic of deeper issues, many years in the making. None of them will be easy to solve, and some, in the absence of soul-searching and a willingness to confront unpleasant truths, may be insoluble.
Quick fixes or a "bail out" to keep the hospital running won't work, although they may be needed as a very short-term stopgap. Decertification is the unmistakable signal that the quick-fix, blame-shifting and deflection trains have left the station.
Here is an outsider's take on the problems that the territory needs to address if it is to have a high quality, functioning hospital on St. Croix. Hospitals are complex entities. The most successful ones are also healthy organizations. Healthy organizations have high levels of trust and a unity of purpose. Everyone pulls in the same direction. There is clarity, a culture of performance, high standards and accountability. Basic systems and processes that really work, and there is a focus on execution, and an absence of politics, silos and cliques.
Many Virgin Islands public organizations have none of these healthy organization qualities. The problems that they face have been decades in the making and have been worsened by recession and austerity. At the heart of the problem is the central reality of public service as a jobs program. As understandable as it is in a place with limited opportunity, it doesn't work, especially when human lives are at stake as they are in a hospital.
The jobs program makes connections and politics the primary drivers in a setting where they should have no place. It's hard enough to find good people for many jobs in a hospital. It becomes far more difficult when there is widespread favoritism, a lack of accountability for performance for "protected" people, an inability to fire poor performers and the biggest killer of motivation and quality, a sense of "relative deprivation." Why should I kill myself when he doesn't do anything, and we are getting the same pay?
Then there is another Virgin Islands curse, the rejection of outsiders and the false belief that "we" have all the talent we need right here. There is even a unique Virgin Islands' term for the process of getting rid of these annoying people: it is to be "spampinatoed," in memory of an Education commissioner driven from the territory in disgrace (and as a warning to others) several years ago.
Keeping outsiders out means keeping insiders in. It also means that these insiders divide things up among themselves, and that "goods" and benefits that should be for the whole community, such as high quality health care, end up getting divided up and degraded for the benefit of insiders. There is a clear trade off: jobs, influence, etc. at the price of high quality care in the hospital.
Unhealthy organizations, such as JFL hospital, aren't good at management and execution. That is why the hospital was decertified. It could not come up with and implement an effective plan to correct deficiencies that were clearly identified by CMS. And now it – and the people of St. Croix – are screwed.
This is a failure at the executive level, the board level and on the part of the political and other elites who were all willing to take a bite of the apple and ignore what was happening. They all kept dancing until the music stopped. CMS has stopped it.
One member of the St. Croix political elite recently suggested that Crucians should go back and live off the land as their ancestors did. With respect to health care, she may get her wish, although it is unlikely that she – or others – will avail themselves of the opportunity.
The Path Out
Given this toxic mess and the imminent threat to the hospital, what are the choices that the territory faces? And who should make these choices? There will be strong pressures to provide short-term "gap" financing until the hospital can be recertified. (Once again, contrary to Griffith's statements, there is no appeal process.) Such gap financing may be inescapable, although it is not clear where the money would come from.
What seems absolutely essential is that such financing comes with a set of stringent conditions. The pressure to think of the short term should not obscure the need for long-term solutions. These are conditions that none of the important interest groups, political, management or labor, will like or accept. And the great danger is that there will be a return to some version of business as usual.
At a minimum, there needs to be new executive leadership, a new oversight board whose primary responsibility will be to assure that the CMS identified deficiencies are corrected as quickly as possible. This board should also have the ability to fire poor performers who endanger the health of patients.
Can this be done with local talent and within a context of St. Croix's often-toxic politics? That is the $64 million question. And anyone who answers "yes" should be required to explain who got the hospital into this catastrophic mess.