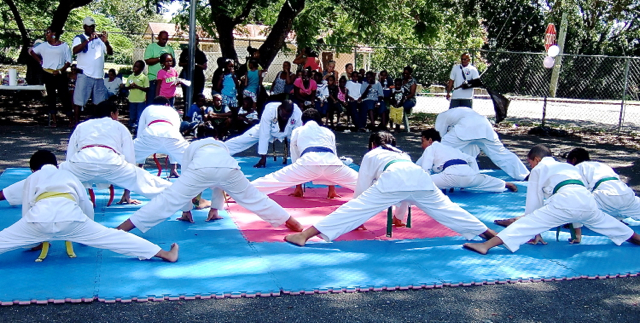 The National Boys & Girls Clubs will celebrate its annual Day for Kids on Saturday, and the Frederiksted club will hold an open house, registration drive and Family Fun Day from 10 a.m. to 3 p.m.
"We are rolling out the blue carpet and inviting the entire community to experience the magic that happens inside the Boys & Girls Clubs of the Virgin Islands," Executive Director O'Neil Canton said.
The event is sponsored by Rotary Club of St. Croix West and is open to the public
Created as a day to foster relationships between adults and children, the mission of BGC Day for Kids is to celebrate and honor children through the gift of meaningful time, organizers said. The club points to research that shows when adults spend meaningful time with children it helps the youth develop a positive self-image and a sense of belonging, usefulness and purpose.
"Now, more than ever, BGC Day for Kids provides adults and kids an opportunity to take a break from their busy lives and celebrate the wonder of life and the fulfillment of spending time together," Canton said.
He said Boys & Girls Clubs of the Virgin Islands hopes to make BGC Day for Kids a permanent part of the islands' culture.
"Soon we hope the month of September not only recalls the full swing of the back-to-school season, but also BGC Day for Kids, the day we devote our hearts and our minds to our children in the territory," Canton said.