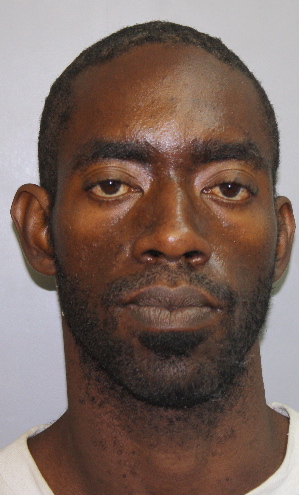 About noon Monday police captured a man described as a serial rapist who had escaped from the Golden Grove Adult Correctional Facility sometime after 9 p.m. Sunday, according to the V.I. Police Department.
Rafael Joseph, 39, was captured by police officers during an islandwide manhunt. The search involved several law enforcement agencies and the assistance of alert community members.
Joseph was spotted by residents in the Frederiksted town area and Estate Concordia. A few minutes before noon police saw the suspect entering a bushy area near the Ludvig Harrigan housing community. An officer followed Joseph into the bush, called for him to stop and surrender.
Joseph complied with the officer's orders and was taken into custody.
Joseph was charged with escape from custody and first-degree rape. He was remanded back to the Bureau of Corrections pending his advice of rights hearing.
St. Croix Police Chief James Parris said officers responded swiftly when they were advised of the escape.
"We had off-duty officers reporting in to support the officers who were working," Parris said. "Officers responded to every sighting from the Harbor View Apartments to Sunny Isles to the Frederiksted town and surrounding areas."
"They were determined to get this suspect off the streets and they did," Parris said.
Joseph was arrested in February 2011 and charged in two rapes. He has been in custody at the Golden Grove Correctional Facility since then awaiting trial.
One of the women who reported being raped by Joseph three years ago was targeted by him when he escaped. According to police, she is the person he raped Monday morning.