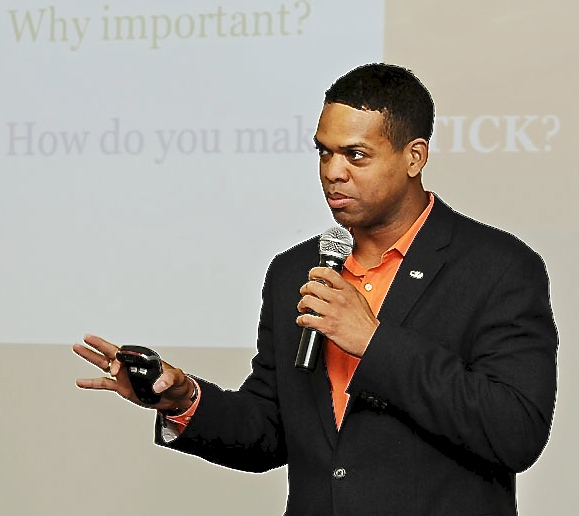 Some 70 people gathered at the University of the Virgin Islands' St Thomas Campus Friday to commemorate the University's 52nd "birthday," the UVI Charter Day celebrations.
Students and staff on the university's St. Croix's campus also joined the ceremony via videoconference, listening to alumni of the university reflect on their time at UVI, and student leaders sharing what UVI meant to them.
The university – originally called College of the Virgin Islands – was founded on March 16, 1962, when it was chartered via Act No. 862 of the Fourth Legislature. At the time of the charter, it was a publicly funded, coeducational, liberal arts institution, and only later gained land-grant and Historically Black Colleges and Universities status.
Although the two campuses – on St. Thomas and St. Croix – did not officially open until the following year, the UVI community had always marked 1962 as its founding, and has been celebrating it in March each year.
The theme for the 2014 celebrations was "Leadership 20-20: Building a Culture of Leadership." To drive home the message, organizers, led by Wendy Coram, director of the Center for Spirituality and Professionalism, brought in leadership coach Ali W. Palmer.
Palmer, a graduate of West Point and Harvard University's School of Business, is a master trainer of the Center for Creative Leadership's Blended Learning Solutions, and has traveled the world sharing his ideas on what leadership entails.
Palmer delivered an hourlong presentation on leadership, using his own experiences as a businessman overseas, as a student at West Point, and as a serviceman caught in harrowing situations while on a tour of duty in the Middle East. In each of these situations, Palmer showed where leadership applied.
"The mantra of your strategic plan and one of the hallmarks of this charter is very powerful. It's about honoring your past and creating your future," said Palmer to the gathered UVI staff. "It's important to think about leadership in terms of where you come from, where you are, and absolutely where you're going."
Palmer delved into the nature of leadership, challenging attendees to explore their own definitions, saying that it is important to define leadership first before going down a particular direction. The audience gave enthusiastic input on what leadership is.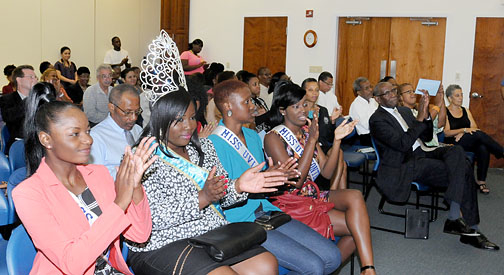 While there may be a million different definitions of leadership, according to Palmer it all boils down to three things. Character, he said, is values-based, oriented around a person's upbringing, and can even be built into the genetic code. Competence is the ability to actually do the job, a factor that, according to Palmer, actually drives innovation. The final element, confidence, can be gained by spending time and energy honing your craft, Palmer said.
While building a culture of leadership is essential, Palmer said that "making it stick" is just as important.
"How to make it stick? That might seem like an odd question," he said. "But you want to put forth some effort, some energy and time into achieving a goal, getting some objective done. How do you know if it works?"
Palmer cautioned against taking the whole idea of leadership for granted.
"Leadership itself is really not about titles; it is about responsibility and ownership," said Palmer, debunking the notion that leadership is positional, automatically gained from holding a particular title or position. "Every individual who has a stake in the success of this wonderful program is a leader."