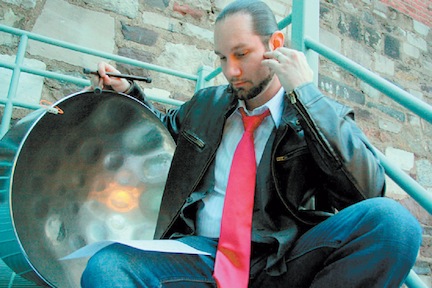 Jewels of the Virgin Isles is a feature series profiling Virgin Islanders in the diaspora who are excelling in their respective fields and/or positively representing the USVI abroad.
"There was no single moment that launched my career, simply a series of small steps, friendships and lots of hard work," says Victor Provost, a master steel pan player from St. John who has turned his childhood passion of music into a full time profession.
Provost is a Virgin Islands ambassador, sharing his pride and cultural heritage with audiences around the world, but he always makes time to go back to his source, the Virgin Islands community.
Encouraged by his parents, James and Theresa Provost, to appreciate the arts at an early age, Victor Provost says he started out with a small keyboard as a toddler, learning the keys by watching his father's demonstration. As a student at the Julius E. Sprauve School on St. John, his love for music continued to bloom and, at the age of 10, he joined Steel Unlimited II, St. John's youth steel band, under the leadership of Rudy Wells and Ruth "Sis" Frank.
During his tenure with the steel orchestra, Provost had a preview of what it meant to be a touring musician as the group traveled the U.S. and Europe performing. These experiences shifted the trajectory of his life and propelled him to become a professional musician.
A 1998 graduate of All Saints Cathedral School on St. Thomas, Provost has made music a major part of his foundation, and today has both bachelor's and master's degrees in music. However, at the core, he says he's a family man with a tremendous sense of community.
In fact, Provost considers his immediate and extended family his greatest asset and believes that if more children were raised by a collection of loving, trustworthy adults, they would grow up with a greater degree of self-love and respect for their elders.
"When I was growing up on St. John, there was a sense of community –a sense of a "village-raise-a-child," Provost recalls. "When I accomplished something, I always felt that the community was there to support [me]. Of course, when I was someplace I shouldn't have been, the community was there to reprimand me and inform my parents as well. St. John felt like a large extended family," he continues.
In his current role as a mentor and instructor to students in the Washington, D.C., metro area and back home in the territory, Provost aims to instill this same sense of community to those under his tutelage. He says he is driven by the inspiration he received from many people in his life, including his wife, his parents, his brother and the members of the 21st Century Jazz Band, with whom he performs.
Though today he is an accomplished musician, Provost says his path to success was more like a winding road and filled with long periods of practice, humility and determination to ensure that he met his goals. While perfecting his skills on pan, Provost completed his college education, played sets with jazz artists around the world and studied to ensure he would remain at a high standard of excellence.
He teaches pan at George Mason University and shares his experiences with Virgin Islands youth through Dion Parson's "Mentoring Through the Arts of Music" program, which visits band programs on all three islands.
Whether at home or abroad, Provost is a child of the Virgin Islands, and he looks forward to the day when he can create an initiative to improve the private lesson culture and music literacy among pan players in the Virgin Islands.
A Nugget for V.I. Youth: "Latch on to something you enjoy early on in life and pursue it relentlessly. Recognize the difference early on between practice (or study) and play. Simply going to the court and running ball will not get you to the NBA. Simply hanging out making 'riddims' and writing songs will not get you a fulfilling music career. Practice –concentrated study – means you have to repeat small things over and over again."
Little Known Fact: "I never listen to music in my car – especially on the radio. When I'm driving, I either listen to talk radio (NPR, C-SPAN) or nonfiction books on tape – mostly about philosophy or politics. Listening to music requires me to be actively engaged and discerning, and I can't do that while driving."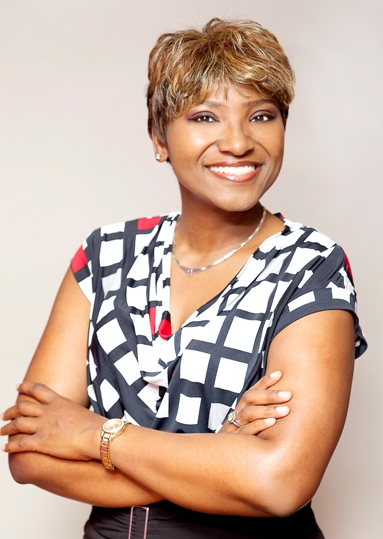 __
Loán Sewer is a marketing and tourism consultant and proud Virgin Islander who resides in Washington, D.C. She is also a founding member of the USVI Alliance Inc., an organization focused on reconnecting the Virgin Islands diaspora with the local community and host of the USVI Economic Development Summit on the U.S. mainland. Follow her on Twitter @LoTalksTourism or e-mail her at info@LoTalksTourism.com.