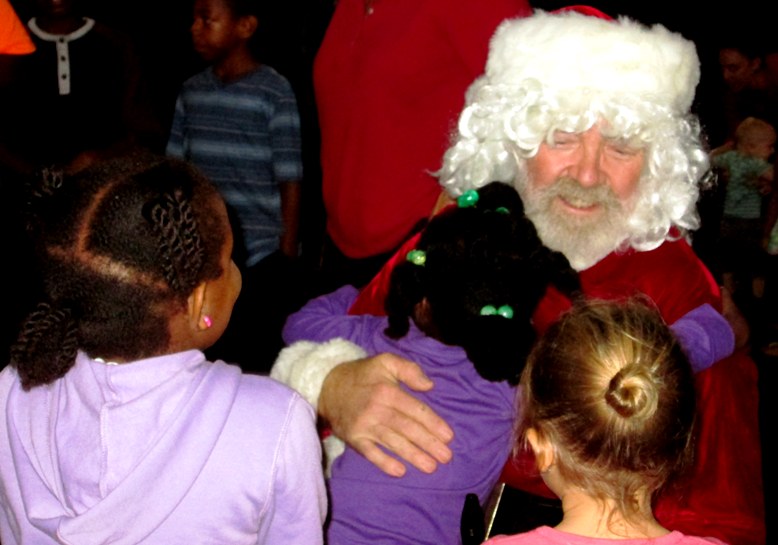 In a tradition that dates back more than 50 years, Coral Bay area neighbors gathered to sing carols on Friday and Santa Claus arrived to distribute gifts to the children.
"Santa Claus is coming to town," sang a group made up of most of the youths who attended the event held at the Guy Benjamin School basketball court.
One of those youths, 11-year-old Akhil Luke, had a concise answer when asked what brought him out to the party.
"The gifts," he said.
Coral Bay has grown in many ways since those early years, but the spirit is still the same.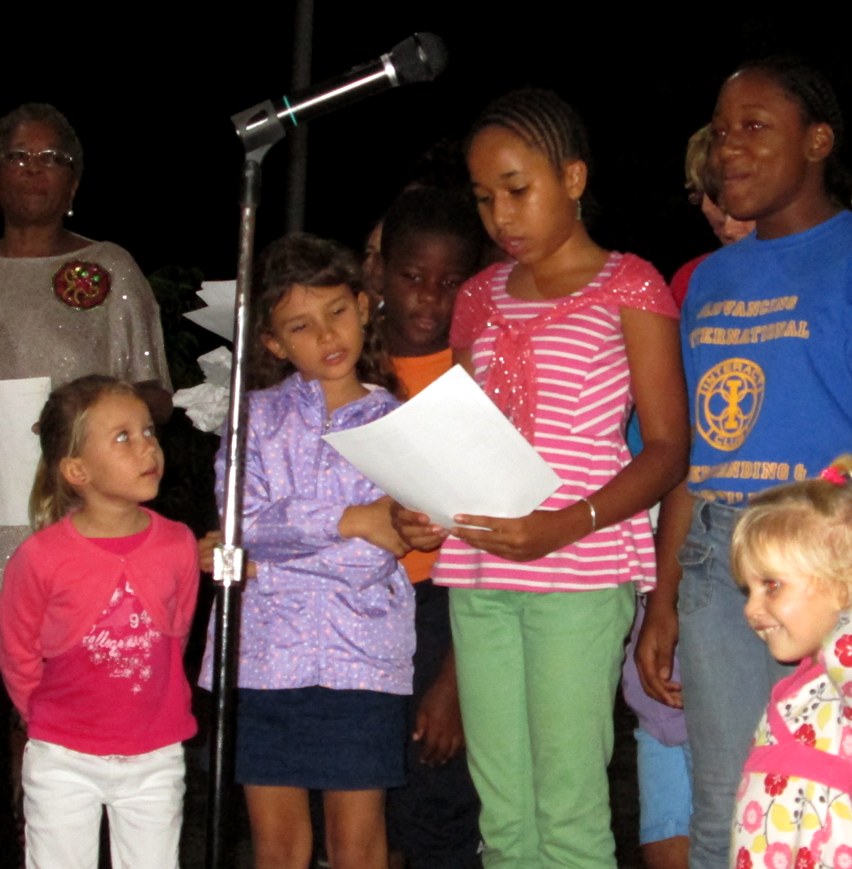 Alvis Christian explained that in the 1960s, a handful of people wanted those who were moving to the area from the states and other Caribbean islands to get to know each other.
"If you don't know someone, make it your business to get to know them," Christian advised those waiting to hear the groups sing.
The singing started off with a group from Guy Benjamin School taking their turn at the microphones.
"We practiced," Lillie Hayward, 12, said before the festivities began.
Another Guy Benjamin student, 11-year-old Kathleen Casimir, said since she was coming anyway for the presents, she was happy to have fun while singing songs.
Upper Carolina residents came decked in antlers and Santa hats to sing favorites like "Jingle Bells" and "We Wish You a Merry Christmas."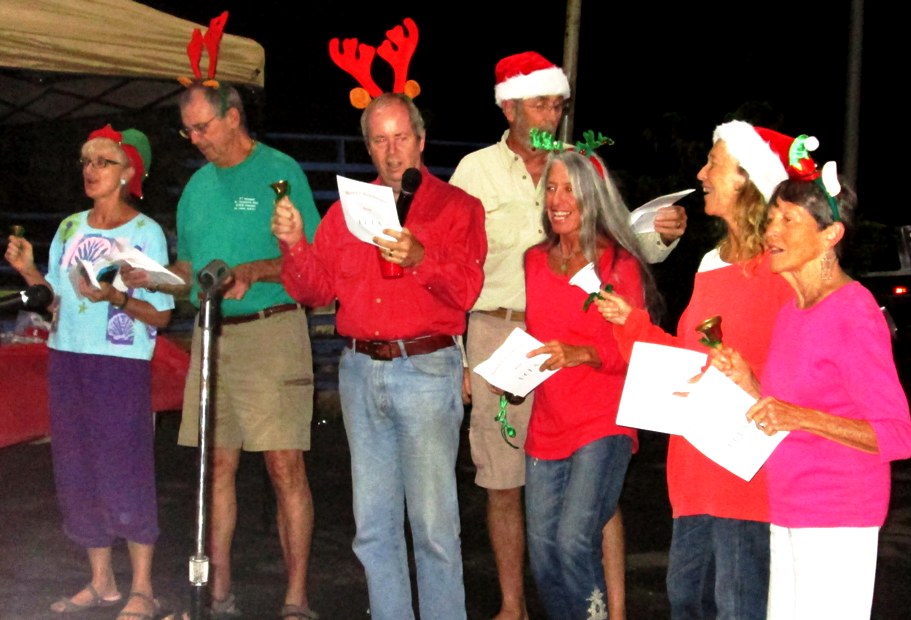 A group spearheaded by Skinny Legs Bar and Restaurant brought a couple dozen people to their feet to sing "Winter Wonderland" and "Jingle Bells."
Guy Benjamin School Principal Brenda Dalmida said she wanted to be part of spreading holiday cheer.
"And Guy Benjamin School is the heart of Coral Bay," she said.
Jessie and Brian Daigneault made the trip with their daughter Caylee, 2 ½, from Cruz Bay to see Santa arrive in the fire truck.
"It's being part of the community," Jessie Daigneault said, noting that there hadn't been many Santa sightings so far this holiday season.
While the event usually brings out only Coral Bay residents with the occasional Cruz Bay resident making the trip across the island, this year even Delegate Donna M. Christensen was on hand to celebrate the festivities.
"I'm trying to get a little Christmas spirit going," she said.