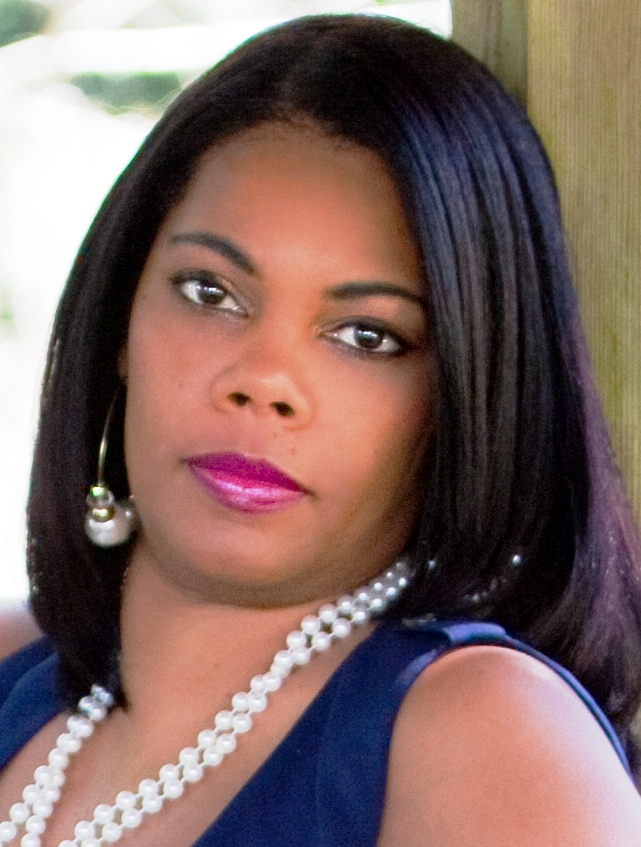 Jewels of the Virgin Isles is a feature series profiling Virgin Islanders in the diaspora who are excelling in their respective fields and/or positively representing the USVI abroad.
She comes from humble beginnings that would make most people throw in the towel, but her journey is one that demonstrates how important perseverance and determination are to reaching one's destiny. She's a mother and fashionista turned entrepreneur. She is Yassin Hall, a Virgin Islander with roots on St. Thomas and St. John. She is a product of the Virgin Islands Public School System, a 1988 graduate of Charlotte Amalie High School and also a graduate of National Education Center for the Arts.
However, Hall's true passion has always been tied to fashion and clothing, as she began modeling in her teen years and learned to sew from her maternal grandmother, Delia Simmonds. Now Hall is a stay-at-home mother turned owner of a thriving online women's clothing boutique called Let's Journey into Fashion.
"As a single mom, I have always lived on a budget," said Hall, who resides in Florida. "I wanted to be able to wear high fashion clothing but often these items were expensive. When I started this company it was with the goal of selling beautiful, fashionable clothing at affordable prices."
Hall wants her story to be an inspiration to Virgin Islands youth because she did not have an easy path to her current role as a businesswoman. Her mother suffered from mental illness; therefore Yassin was raised by her grandmother, whom she calls one of her greatest inspirations.
"My grandmother taught me that having faith in God is the only way to get through the barrage of obstacles that come in life's journey," she recalled, adding that her uncle, attorney Samuel Hall Jr., has also been a role model when it comes to business and the importance of education.
Working for her uncle's law firm after school enabled Yassin Hall to learn about the foundation and fundamentals of business.
Despite the challenges she may have had growing up, Hall stands firmly on her three keys to success: She puts God first; determination to believe in yourself and not fail second; and consistency in whatever you do third.
Hall acquired her business acumen naturally, as her father, Victor Hall, and her grandmother, Ethlyn Hall, who are now both deceased, were prominent business owners and proud residents of St. John.
Yassin Hall is the mother of four children. She believes that Let's Journey into Fashion was her destiny and the answer to prayers following a divorce. The turning point for launching the online boutique came when Hall discovered multiple quantities of inexpensive fashions on the internet. Following her entrepreneurial instinct, she purchased clothing and posted photographs of herself wearing it to Facebook.
"The positive response was overwhelming and they wanted to know where they could purchase the shirt. I proudly informed them that I had extras and thus began my new journey," Hall says.
In the past few months, Let's Journey into Fashion has received national exposure on Bravo TV as the featured clothing on the Red Carpet for Cyrene Tankard, one of the stars of the new Bravo TV reality TV show Thicker than Water. The clothing will be sold online through Amazon and Sears for the holiday season.
Things are certainly taking off for this Virgin Islander, who also owns a rental property on St. John, but her appreciation of her home and family remain true. Yassin Hall embraces all of the U.S. Virgin Islands as her homeland and envisions a day when the territory has a YMCA to provide children with a safe place to go and learn important life skills such as teamwork, responsibility, and caring for others.
As an extension of her business venture, Hall gives back by donating proceeds from her sales to the V.I. Cancer Society during Breast Cancer Awareness Month and by providing gowns to young women in need of assistance.
Little Known Fact: Yassin Hall adopted her daughter from the country of Cambodia.
A Nugget for V.I. Youth: I would advise the youth to get rid of the 'Live hard, die hard' mentality; aim for greatness and be someone who can be thought of and remembered as a role model.
__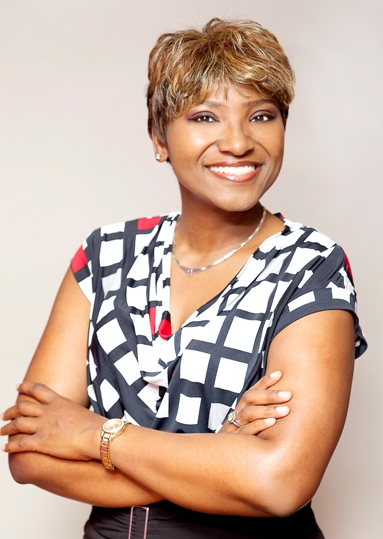 Loán Sewer is a multicultural marketing and tourism consultant and proud Virgin Islander who resides in Washington, D.C. She is also a founding member of the USVI Alliance Inc., an organization focused on reconnecting the Virgin Islands diaspora with the local community and host of the USVI Economic Development Summit on the U.S. mainland. Follow her on Twitter @LoTalksTourism or e-mail her at info@LoTalksTourism.com.