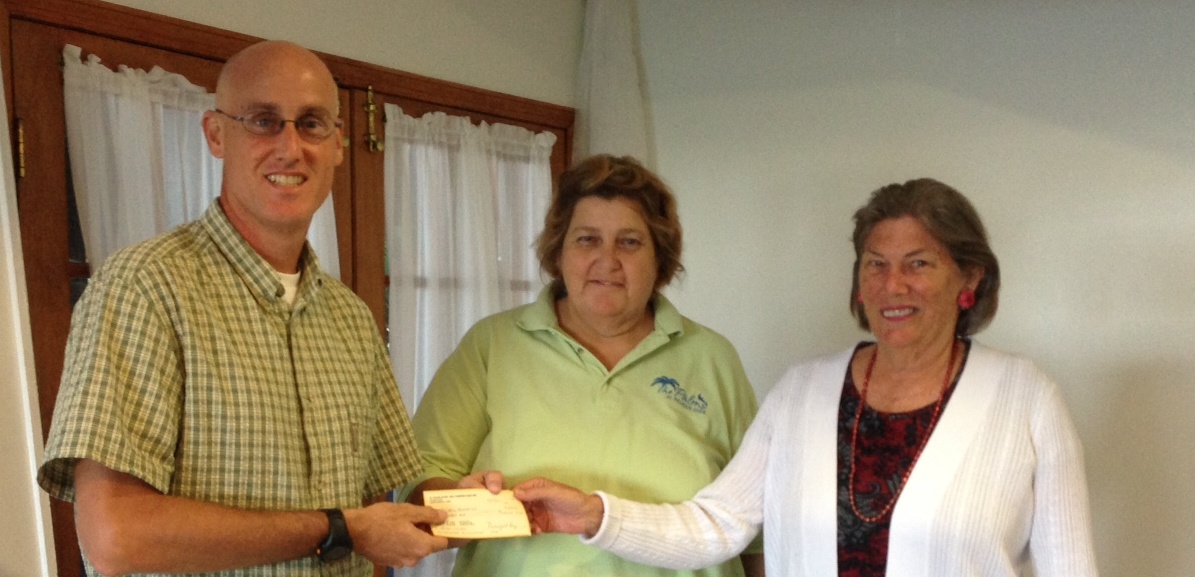 The St. Croix Hotel & Tourism Association (HTA) was proud to donate $5,000 on Tuesday, Nov. 19, to Project Triage, a non-profit fundraiser for trauma management kits (TMKs), specifically designed for peace officers who may die from the blood loss associated with gunshot or stab wounds.
Former Virgin Islands Police Chief Christopher Howell presented his personal story as well as the stories of other peace officers whose lives were saved by kits like these. Many officers were not as fortunate as they bled to death awaiting medical assistance.
V.I. Police Commissioner Querrard said, "The Virgin Islands Police Department welcomes and appreciates the community involvement on behalf of the St. Croix Hotel and Tourism Association. We further thank them deeply for their commitment to the VIPD through Project Triage."
The St. Croix HTA is proud to have been the first of what they hope will be many to assist Howell in his efforts "to equip and train all peace officers in the V.I. with these trauma kits as well as launch a Web site which will share videos and other resources necessary to facilitate officer-based management training."
The triage kits will include the ability to track the kits and officers so donors will know if the one they provided saved a life.
The $5,000 donated will equip more than half of the over 200 peace officers on St. Croix. The association requests the public's assistance in providing these to all officer and peace-status personnel. The association has begun an open challenge to all business owners and residents to match or exceed their donation, which is a wonderful start to getting a triage kit in the hands of all peace officers.
For more information on Project Triage or to inquire about donating, please contact Chris Howell at projecttriageorg@outlook.com.