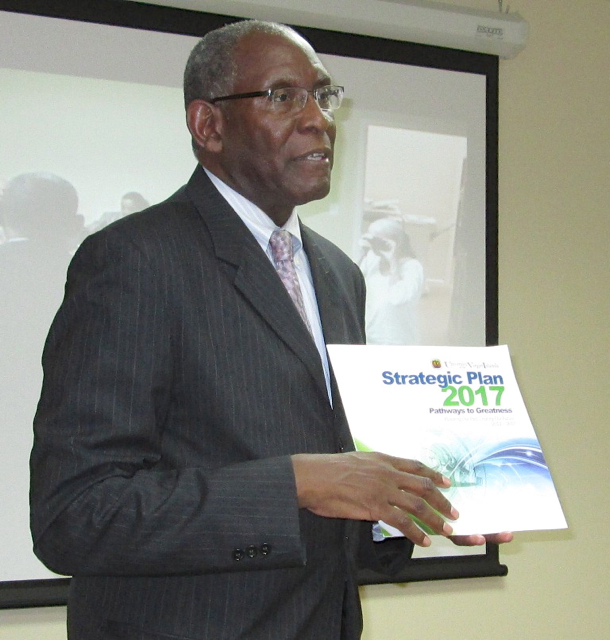 In response to concerns about votes taken in an unannounced closed meeting, the University of the Virgin Islands Board of Trustees will meet again to vote publicly on President David Hall's contract negotiations, board chairman Alex Moorhead said in a statement Monday
On Nov. 15, UVI issued a statement announcing the trustees had reconvened an Oct. 26 executive session on Nov. 11 and taken a series of votes and actions, including on Hall's contract, before adjourning without reporting out. There was no report out of the Oct. 26 meeting, which Moorhead said went into recess for two weeks rather than adjourning, and no announcement of the Nov. 11 meeting, which authorized Moorhead to "negotiate and execute" a new contract with Hall.
Moorhead said he believed the meeting and its actions fell within the law, which he said allowed an executive session to reconvene without notice within 30 days of adjourning. But he said the board would shortly publicize a new meeting and affirm the actions taken in executive session at that meeting, out of an abundance of caution.
Hall's current base salary is $315,000 per year. He also receives free housing in a three-bedroom house; free electricity, free phone and cable television, use of a car, private school tuition on St. Thomas, medical benefits and life insurance, according to UVI officials, who were unable to immediately attach a dollar value to the non-salary compensation.
His salary generated some controversy in 2009 when he was hired, because it was nearly double the $161,000 base pay of his predecessor LaVerne Ragster. However Ragster herself testified to the Senate that higher pay was needed to help recruit the best candidates. (See related links below)
UVI classifies itself as an historically black college or university (HBCU). In 2007, the Chronicle of Higher Education reported the median total compensation for a public HBCU president was $189,139, while the median total compensation for presidents at all public colleges and universities was $374,846.
In 2012, the Chronicle reported median total compensation for all public university presidents had risen to $441,000, while median base salaries were $374,000.
As salaries have continued to rise, even as the economy as a whole and the fiscal shape of many schools have continued to deteriorate, making salaries harder to pay, some schools and states have begun to raise concerns and even to cap public school executive compensation. (See related links below)
One factor affecting how much UVI can afford to pay is the fact the university has seen several years in a row of budget cuts since Hall came on board. In 2009, Hall's first year, UVI had an operating budget of $48.6 million. By 2013, that had fallen to $44.9 million.
The proposed FY 2014 budget is a little higher, at $45.8 million, but still well below 2009 levels. Over the same period, fund-raising has increased, but not enough to offset budget cuts.
Editor's Note: This story has been corrected to eliminate reference to a lack of a quorum as a reason for the UVI Board of Trustees to not report out of executive session on Oct. 26. Quorum problems were not the reason the meeting recessed without reporting out.