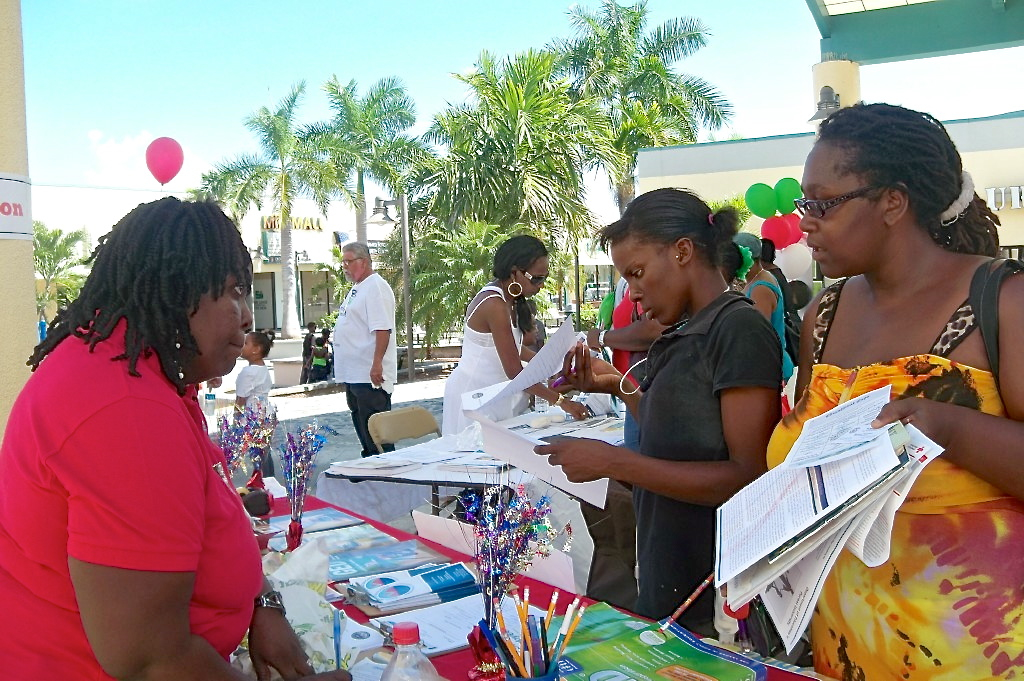 The V.I. Department of Education showcased programs and presented information to hundreds of parents and students Saturday at the third annual Education System Improvement Process (eSIP ) Expo.
Yvette McMahon-Arnold, state director of Instructional Development and coordinator of the event, said the expo was an opportunity to bring the community together in for information on services offered by the department. She said exhibitors gave information on education for everyone – from Head Start to the university level.
The expo also celebrates the educational and social successes of school improvement efforts. McMahon-Arnold said she was pleased with the turnout, which was better than organizers hoped.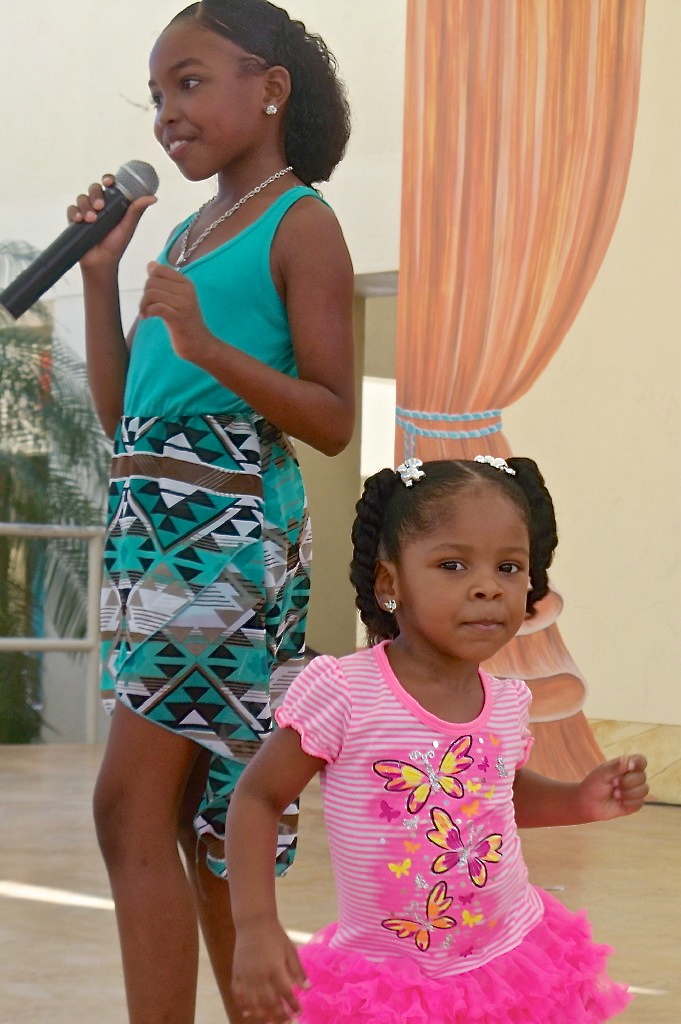 Parents and children took the opportunity to turn the expo at Sunny Isle Shopping Center into a fun afternoon event.
Families were seated in the amphitheater eating Little Caesars cash-and-carry large pizzas while enjoying entertainment and waiting for prize drawings. To be eligible for the prizes participants were required to stop at every display table surrounding the theater and have a form validated.
In a fun twist, five adults took the stage hoping to win prizes in an adult spelling bee.
"I'm treating my kids to ice cream with my winnings," Hazel Boissiere said after winning $50 for third place.
Merva Sage won $100 for first place and Patricia Matthew got $75 for second place.
Boissiere, said she was glad to see so many divisions taking part and giving out information. She said she came to get more information on the Common Core Curriculum that the schools will implement next year.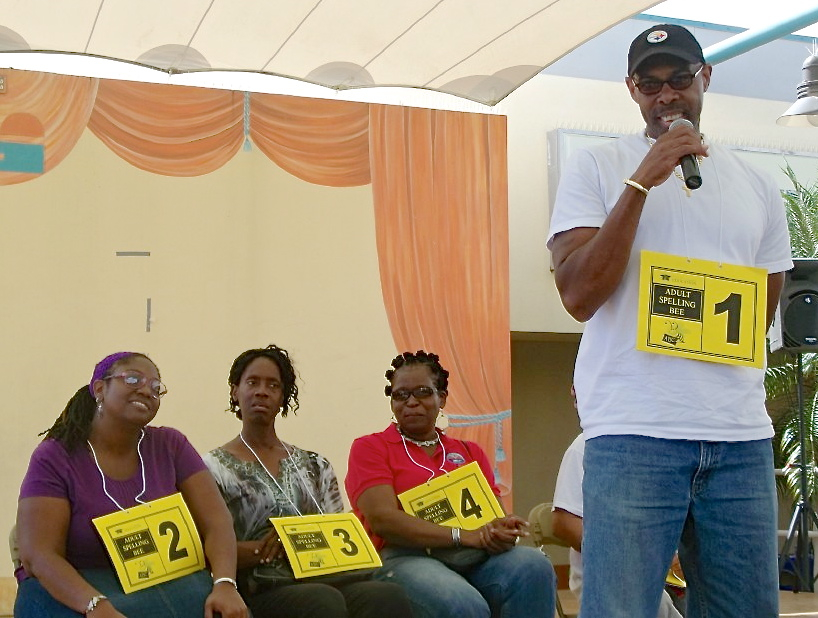 Participants divisions included the District Office of Special Education, Adult Education, Head Start, University of the Virgin Islands College Access Grants, Department of Human Services Division of Children and Families, the Family Connection in the Community Foundation of the Virgin Islands, Division of Cultural Education, State Offices of Planning Research Evaluation and Instructional Technology and more.
Maureen Moorehead, district coordinator division of special services, said she was pleased that folks were genuinely interested in and appreciated hearing about services the department offers.
Anna Browne, outreach person at Family Connection in the Community Foundation of the Virgin Islands, was giving gently-used and new books free. She said literacy is an issue in the Virgin Islands and she was thrilled to have given out hundreds books in the Family Connection Book Bank table.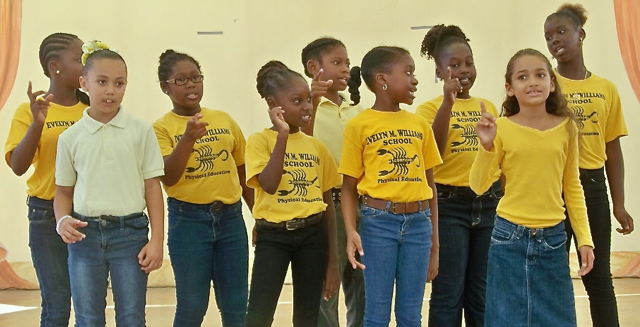 "This is wonderful that they are offering free books," parent Patsy Guthrie said. "This gives us a chance to have a big variety of books. Books and reading are a way for parents to connect with their children."
Pearl B. Larsen Elementary School Firecracker dancers, in black costumes with sequins, danced for the crowd. Evelyn Williams Elementary School students recited the lines "We must not quit even when the road seems hard." The students also sang "Lean on Me."
The expo was held last Saturday at Tutu Park Mall on St. Thomas.
Sponsors were Innovative, Home Depot, AT&T, Houghton Mifflin Harcourt, Peak and Pinnacle contractors and EZ Driving School.