Innovative representatives were on hand Tuesday to present Ivanna Eudora Kean High School's principal, Sharon McCollum, with a check for $5,000 for new math textbooks.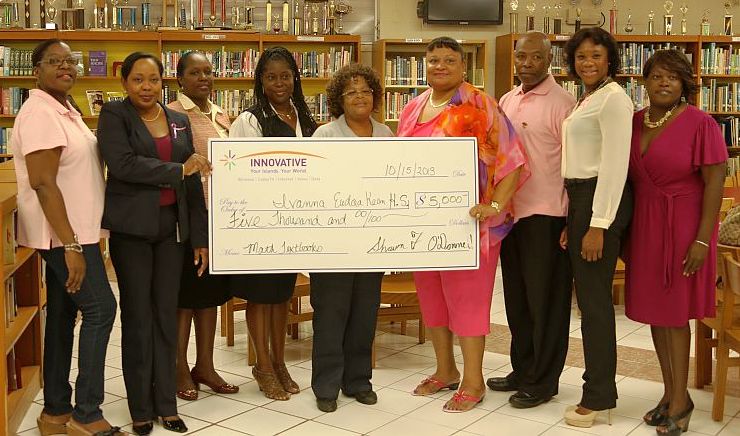 "Earlier this year, we approached the school and asked what we could do for them, since they've been doing a lot of really good work, both here on the campus and in the community," said Jennifer Matarangas-King, Innovative's vice president of public relations and governmental affairs. "They said that they desperately need some math textbooks, and so we're glad to have been able to secure this $5,000 for them."
Matarangas-King and other Innovative personnel made the official check presentation Tuesday morning in the school's library. McCollum said afterward that approximately $3,000 will be put toward textbooks while the remaining $2,000 will fund other school projects.
"It's definitely bittersweet because while we're very excited about this check, we are very sad about what happened last week at Kean's tilapia farm, so hopefully this will help them to continue on and stay encouraged," Matarangas-King said. "Several of our employees are also alums of the school, and we're also glad that they were able to be with us today and make the presentation."