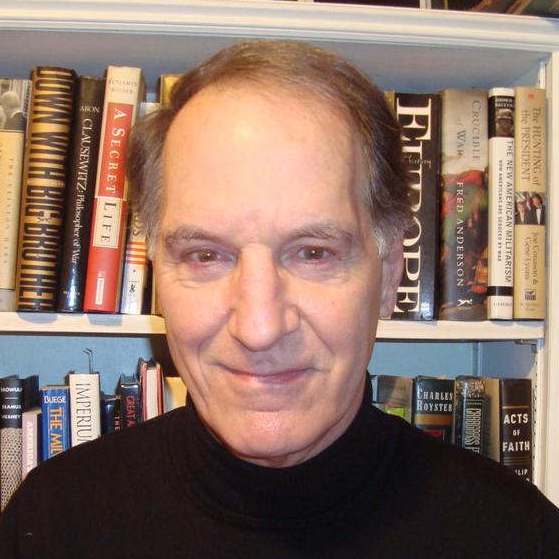 One of the great appeals of St. Thomas is its feeling of constancy. For the outsider, it doesn't matter how long you have been away, there are certain things that have a feel of permanence. You know they will always be there. There is the serenity of sunset at Magens Bay, the spectacular sight of the town and harbor when you come down the hill by car at night, and the bustle of Main Street. Even the eternal foolishness of taxi drivers asking people with green shorts and red faces if they are "off the ship" has a certain reassuring quality.
Despite hard times and all of the problems facing the Virgin Islands, there is a sense of completeness. And a certain calm that comes with knowing that what was there yesterday is – more or less – going to be there tomorrow.
New York City is very different. A standard question is: when will this city be finished? And the standard – and correct – answer is: never. There is a kind of frenetic quality to all of this, one that produces some good and some bad things. As a smart man once said, all progress requires change, but not all change is progress. After all, New York is where Donald Trump makes his home.
The big "upside" is that New York is a city of constant surprises. You walk down a street and, all of a sudden, there is something that you didn't know existed. For example, in my increasingly gentrified and turbo-ized neighborhood, with more tall buildings and big box stores, you can still walk down 94th Street and there, all of a sudden, through a set of gates, is a small English style village known as Pomander Walk. There are lots of things like that in New York.
Roosevelt Island is a thin sliver of land in the East River between Manhattan and Queens. It used to be known as Welfare Island. But since the 1970s, there has been a lot of residential development, and most people would prefer to not live on Welfare Island. So the name was changed to honor President Roosevelt, and a Roosevelt Park was proposed for the southern tip of the island. Not much happened for a long time. But last year, the Four Freedoms Park opened. It is one of New York's spectacular surprises.
During a long run on a beautiful Saturday, I ran to Roosevelt Island to see this park that I had heard about, but never visited, since it opened last year. As I said, there are always surprises in New York and the new park is an extraordinary one.
Four Freedoms Park is stunning in its simplicity and beauty, and with the United Nations directly across the river, provides remarkable views of Manhattan and the UN.
As you approach the tip of the island, you pass a wall with a bust of President Roosevelt. Then, as you turn to exit, on the back of that wall are the Four Freedoms that Roosevelt enunciated in his speech more than 70 years ago. At that time, in early 1941, the world was at war, but the United States was standing aside, still locked into the isolationism that grew out of the aftermath of World War I.
Roosevelt's Four Freedoms are quite simple: freedom of speech and expression; freedom of every person to worship God in his (or her) own way; freedom from want; and, finally, freedom from fear.
I looked at the Four Freedoms and then began thinking about them as I ran back to Manhattan. My first thought was about how we tend to take these things for granted in our country, something that people in many other parts of the world would never do.
Then I started thinking about what kind of grades I would give us today for protecting each of these freedoms. (Solitary running can be pretty boring, but it also gives you time to think about things like this without all of the usual interruptions.) So, as I dodged psychopathic taxi drivers making illegal U-turns, I asked myself, where are we as a country 70 years after the Four Freedoms were first enunciated?
For the most part, we have done very well in protecting the rights of free speech and expression over these decades. If there is a dark cloud on the horizon, it is the massive surveillance state that has emerged, especially in the aftermath of the Sept. 11 attacks. Grade: B+.
The same is true of freedom of religion. And our country is far more diverse religiously than it was in 1941. No one is denied the right to worship God in his or her own way, and current claims of religious oppression, especially from conservative Christian groups, ring particularly hollow. The danger here would seem to be the challenge of successfully integrating Muslims into the fabric of American religious diversity in an age of Islamic upheaval. Grade: B+.
Freedom from want. Here was the fly in the ointment. In 1941, the country was just emerging from the Great Depression. There was still widespread hunger and insecurity, although New Deal programs had made a big dent in reducing them. We then entered the greatest economic boom in history and expanded social programs to reduce abject poverty and expand opportunity.
Several weeks ago, the reactionary Republicans in the U.S House of Representatives voted – with great glee – to slash the food stamp program, one our country's most important tools in fighting poverty and hunger. "Want" in the Virgin Islands will almost certainly increase because of this callous action.
Poor people in our country are now more marginalized (and vilified) than at any time since Michael Harrington wrote The Other America more than 50 years ago. Inequality, hunger and "want" are all on the rise. Grade: D.
Freedom from fear: The fear which Roosevelt spoke of was that of state aggression against others. That fear has clearly receded, largely because of the reality of the devastating weapons that states now possess. And the end of the Cold War dramatically reduced the danger of nuclear annihilation for Americans and others.
But for many people, new fears have arisen and taken an important place in our national life. The first is economic fear, the emergence of a large "former" middle class and economic insecurity as a reality for vast numbers of Americans. Violence and fear of it is the second expanding fear, most notably in poor minority communities, where it is almost a given.
As a society, we have responded to fear of violence by mass imprisonment, especially of nonwhite men. This experiment has had decidedly mixed results. At the same time, in what has been a startling development, except that we have now grown accustomed to it, the proliferation of handguns has resulted in whole communities permeated by fear. Grade: C.
It is interesting to ask what grades Virgin Islanders would give themselves. Like the mainland, I would give the territory high grades for freedom of speech and expression and freedom of religion. Despite limited resources, I would give it a higher grade than the mainland in dealing with freedom from want, largely because the government has been a provider of employment and stability for large numbers of people. That high grade is being jeopardized by those who refuse to face the reality of hard times, including elected officials and government employees.
It is the fourth freedom, freedom from fear, where the territory truly falls down. Unlike freedom from want, where it has limited resources, the territory does have the capacity to deal with violence and fear. It has not done so. Instead, people have adjusted their lives in unhealthy ways or comforted themselves with the thought that "they're killing each other." Today there are some real efforts to begin to reduce violence and achieve community peace. But, for now, the grade: D.