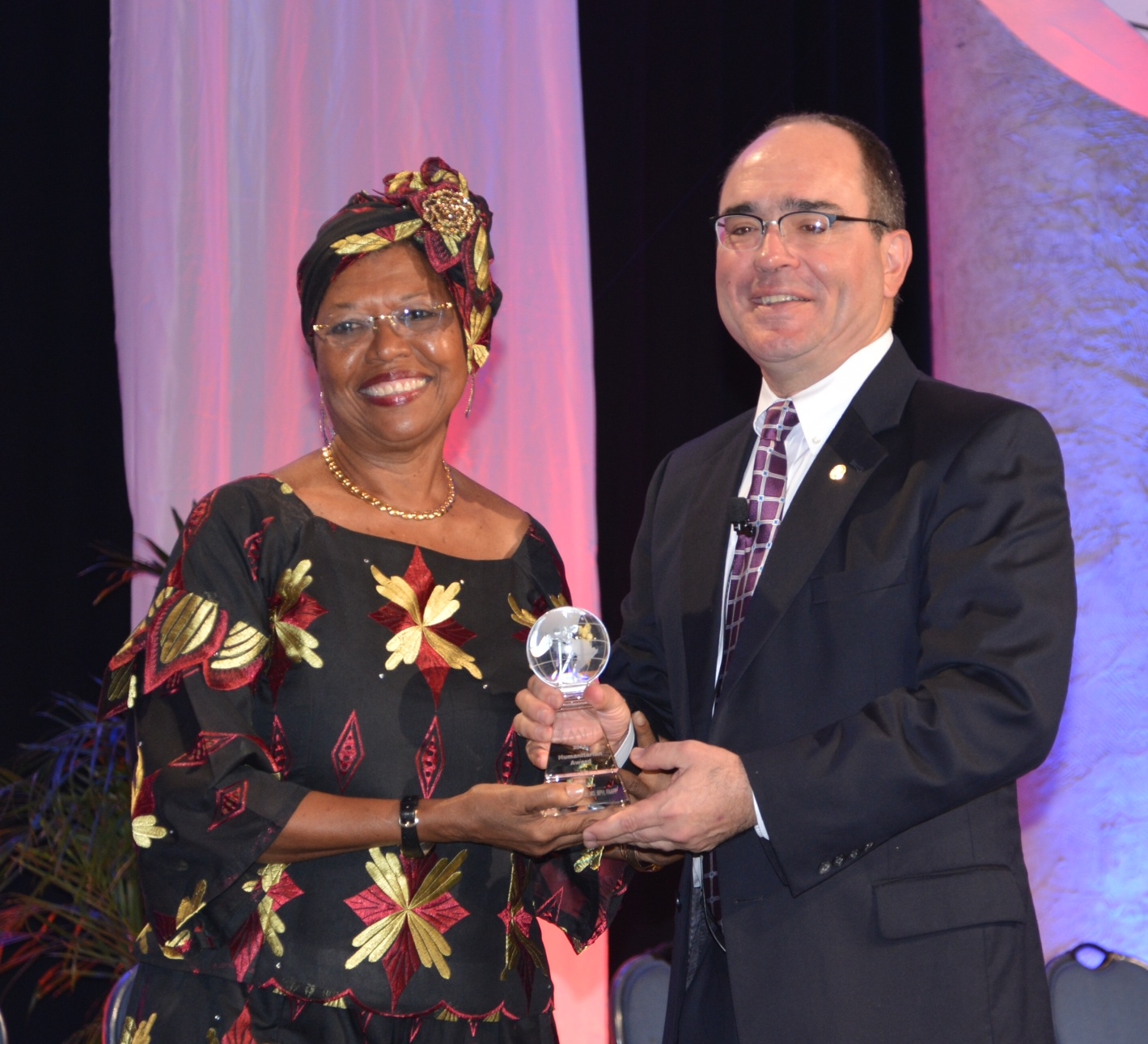 Dr. Cora L.E. Christian, a family physician on St. Croix for over 30 years, was awarded the American Academy of Family Physicians (AAFP) 2013 Humanitarian Award on Wednesday, Sept. 25, at the Congress of Delegates of AAFP.
The award was developed to acknowledge extraordinary and enduring humanitarian efforts, both within and beyond the borders of the United States. AAFP recognized Dr. Christian's more than 30 years of humanitarian effort in the Virgin Islands community to provide quality preventative health services to the most vulnerable populations.
Dr. Christian's work in the Virgin Islands Medical Institute Inc. (VIMI), the Medicare Quality Improvement Organization (QIO) for the U.S. Virgin Islands that she founded in 1976, was a driving force in creating the opportunities for such work.
An example of this was the work VIMI did with CareForce, which brought together industry, government, non-profit organizations and volunteers to serve a vulnerable population.
CareForce, which grew from a joint civilian-military initiative in 2000 on St. Croix, was later adopted by Dr. Christian through the VIMI and spread to St. Thomas and St. John. CareForce provided influenza and pneumococcal immunizations, blood pressure and blood glucose screenings, dental, vision and foot exams, as well as HbAlc tests and diabetes education to attendees at no cost to them. Dr. Christian served as the voice and the face of CareForce. She rallied community organizations together to provide funding, supplies and services for the event each year. She reached out to every sector of the community via radio, television and print media, encouraging them to attend, while spreading her indelible message of "Get the flu shot, not the flu!"
CareForce filled the gap for many underinsured and uninsured seniors who were not able to afford these healthcare services. It was a "family affair," an annual "don't miss" event that community members, young and old, attended in droves. Attendance increased from year to year, from 1,500 attendees at its inception to over 4,000. CareForce not only changed the immunization rate from 3 percent to almost 50 percent (approximately 25 percent of the Medicare population) but also changed the attitudes about adult vaccinations.
It is a great honor to have a local physician receive such a prestigious national award. Dr. Cora L.E Christian continues to work hard to improve healthcare quality in the territory, and Virgin Islands Medical Institute congratulates her on this well-deserved recognition.