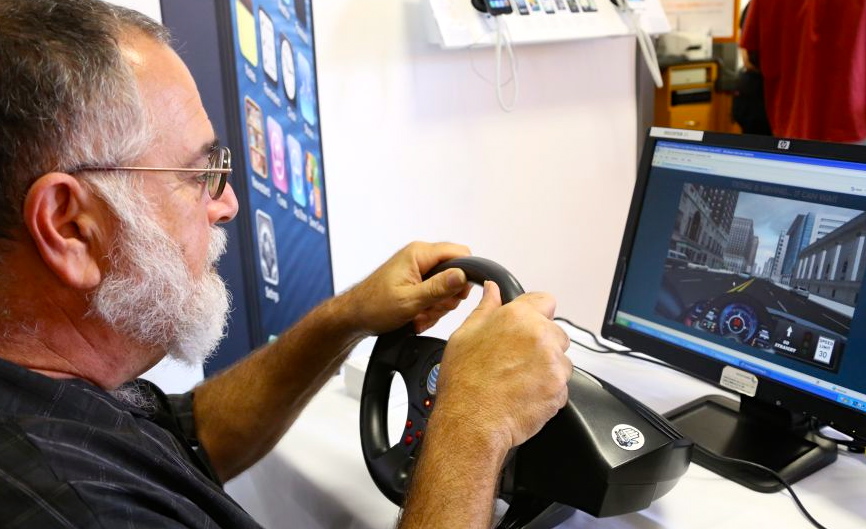 A Thursday "Drive for Pledges" event on St. Thomas gave AT&T customers a chance to experience the real dangers of texting while driving.
A simulator set up at the company's headquarters in Crown Bay allowed residents to sit behind a steering wheel and feel what it's like to receive a message on their cell phone while driving. The text pops up on a screen similar to a video game's, and while the customer is reading, the device simulates a crash.
"It's just like driving a car, but while you're driving, up comes this text message and, oh my God, you're reading one second and the next, you've crashed – it's pretty scary," said University of the Virgin Islands professor Alexander Randall after taking a run on the simulator.
"It really convinces you that you can't text and drive at the same time because if you do, you're likely to have an accident," Randall said. "I tell people all the time to stop, pull over and take the text message, because both driving and doing that engages your entire brain – there's no way you can do both at the same time."
AT&T representatives said that they hope the experience will encourage customers to go to their website and take the pledge against texting and driving, which many residents said they did Thursday. The "Drive for Pledges" is part of a larger anti-texting campaign sponsored by AT&T, which has been joined this year by T-Mobile, Verizon and Sprint.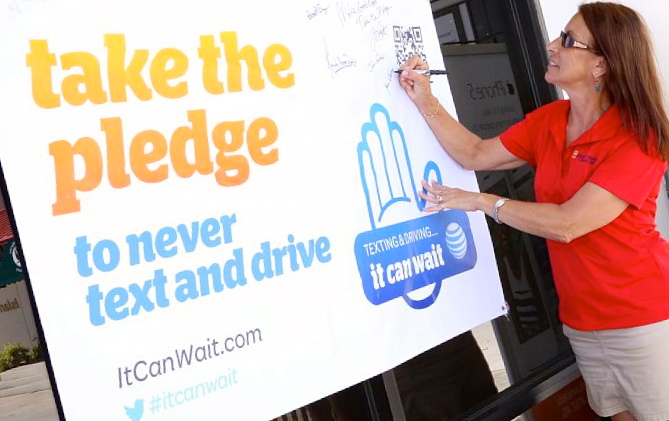 "We want to make customers aware of the fact that texting while driving is dangerous and no text is so important that they should risk their life," Catherine Kling, the company's area retail manager, said Thursday. "We're trying to make sure that all of the kids that are learning to drive, especially, know that it is unacceptable to do this – and we want to make sure that they are safe."
Kling said that 2.5 million people nationally have already taken the pledge, and that AT&T hopes there will be no less than 10,000 people in the territory taking the pledge by the end of the year. Kling said the campaign kicked off this year in July and, so far, 3,000 customers have participated.
To take the pledge, visit www.itcanwait.com.