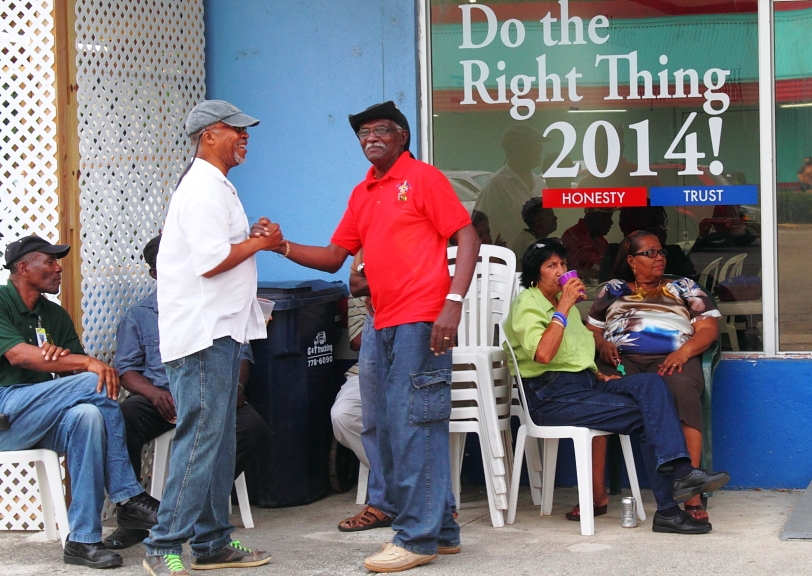 While stopping short of officially announcing his candidacy, Lt. Gov. Gregory Francis left no doubt that he intends to run for governor in the 2014 elections at a gathering to open and bless his campaign headquarters in the La Villa Lorraine Shopping Center on St. Croix.
Around 50 supporters congregated Thursday evening in front of the building, enjoying a DJ and bar while awaiting the lieutenant governor's arrival. Inside, volunteers with The Friends of Gregory Francis encouraged those in attendance to sign up for various campaign committees.
Several volunteers stressed that Francis had not yet made an official announcement and characterized their organizing effort as a means to sway the lieutenant governor into running.
"We just want to make sure he knows that the people are with him," said volunteer Bob Moorehead. "We want to convince him he needs to do something to improve life in the Virgin Islands."
However, during a series of short speeches, Francis and his wife Cheryl showed no signs of needing convincing.
Cheryl Francis began by calling the evening's event "a gathering to organize for action – action that is sorely needed."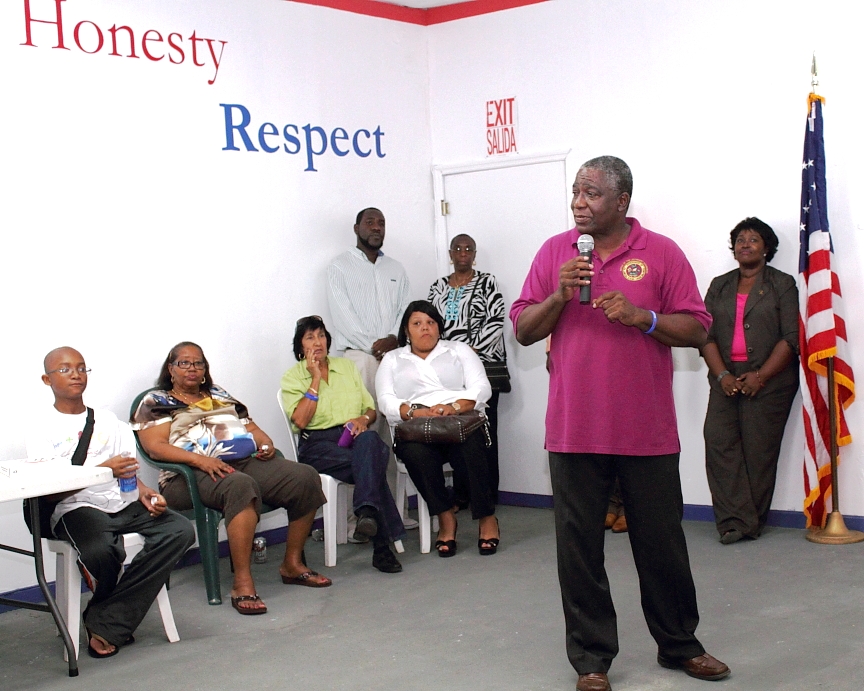 She praised the volunteers who had worked to prepare the headquarters and rallied them for a long campaign.
"The whole point of this is to realize that we have work to do," she said. "The work that we have to do is to get someone into this position who will care about people, who will support the people, who will take care of each and every one of you from the ground up without expecting anything other than peace."
She asked who was better "to bring people together" than her husband, Gregory Francis.
The lieutenant governor was similarly overt about his intentions during his speech, saying the bigger mystery now is who will join him on the ticket.
"When the time comes, I will announce who is my running mate. That's the big question now. Before it was 'Is Greg running?' So we got over that. Then it was 'Is he really, really running?" We got over that. The new one now is 'Who is his running mate?' That's coming."
Francis said he was looking for a candidate who embodied the core values of his campaign.
"Someone who has integrity, honesty, trustworthiness and family values. Family values are very important, and that's why I'm running," he said.
After his speech, Francis explained that he was refraining from officially announcing his candidacy out of respect.
"I'm still the lieutenant governor," he said. "There is only one governor and that's Governor deJongh."
Francis said that he would make a formal announcement at a more appropriate time. He also declined to give specifics about his platform, saying simply that he would "support everyone in the Virgin Islands" and referring back to his campaign's principles of integrity, honesty and family values.
Independent candidate Soraya Diase Coffelt, a former Territorial Court judge and Democrat Moleto Smith, the former deputy commissioner of Human Services, have already officially announced their candidacy for governor.