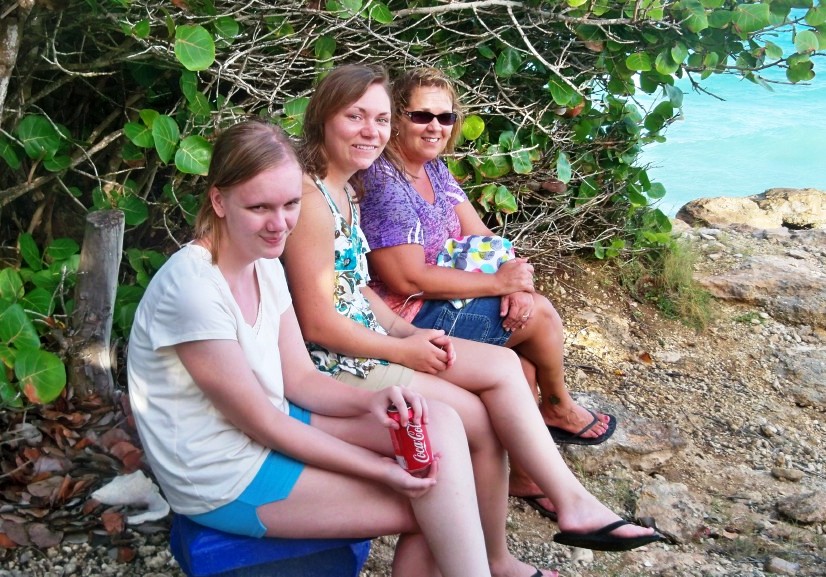 A group of 20 missionaries from Illinois came to work on St. Croix for seven days, but they have still managed to find time to play and see the sites. The missionaries are mixing days of work at My Brother's Table, Queen Louise Home and South Gate Coastal Reserve with afternoons spent at the beach and Buck Island.
The retired Rev. Jeff Grote, from Taylorville, Ill., said a deceased parishioner from Shelbyville Presbyterian Church was blessed with the ability to make money and set up a foundation for mission work. The foundation would pay for airfare for foreign missions for 30 years, with the stipulation that the missionaries would work for seven days.
The Rev. Stacy Tate, the group leader from the Irvington, Ill., United Church of Christ, made a connection with the Rev. Rod Koopmans at St. Croix Reformed Church to see what needed to be done on St. Croix.
Koopmans, the director of My Brother's Table soup kitchen in Frederiksted, said the kitchen and dining room needed a deep cleaning and paint job.
The group of 20 arrived Monday and set to work Tuesday morning at My Brother's Table.
Tate said that while they were painting, people from the neighborhood and patrons at MBT said they were thankful to see the youth helping to brighten up the place.
"It's simple things that we're doing," said Christi Beckmeyer, 22. "But it's very meaningful for us and the people we're helping."
Koopmans and his wife Janie held a cookout for the missionaries at their home Thursday. "I'm delighted with the work they have done to clean and brighten up My Brother's Table," he said. The makeover should certainly brighten the day for the people who eat there, Koopmans said.
"Everyone really appreciates all the work that has been accomplished," he said.
The missionaries are going to Queen Louise Home on Friday to work with AmeriCorps and to spend time playing with challenged children and adults. On Sunday they will be volunteering at Mango Melee parking cars.
On Monday the missionaries will attend a work party cleaning the beach at South Gate Coastal Reserve for St. Croix Environmental Association. They will also be doing some mulching and weeding around native trees SEA has planted.
They are also going to try to squeeze in some work at Ridge to Reef Sustainable Farm in the rain forest before they leave on Tuesday.
The group is staying at the Reformed Church in Kingshill. They are sleeping on cots that Janie Koopmans borrowed from the Boy Scout camp, and showers are taken at the Country Club in Frederiksted. Meals have been potlucks at the church and at the homes of church members.
Dean Lampe said his 13-year-old son Reed bonded and became friends with Rose Tobal, the owner of Rose's Dream Cuisine restaurant in Frederiksted. "He gave her some prayer beads and he was thrilled to have met a local and become friends with her," Lampe said.
"This is very fulfilling for me making someone's life better," said 15-year-old Kaity Traugher. "This has been a great mission trip."