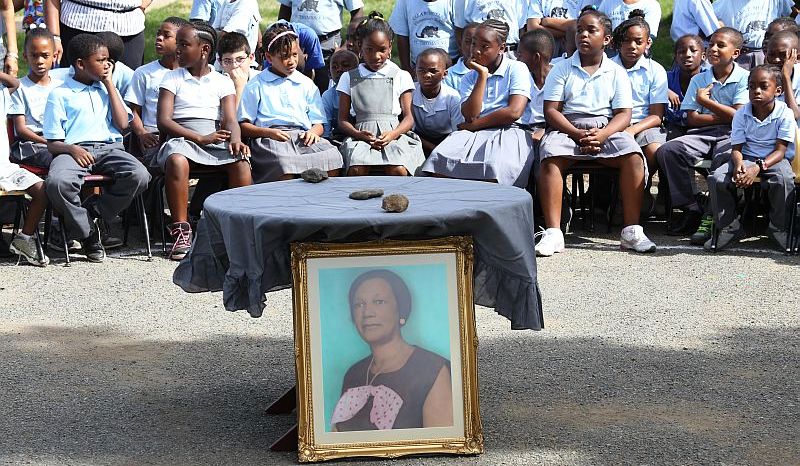 After a morning full of family tributes, songs and prayers for renowned V.I. educator Ulla F. Muller, the staff and students at the Ulla F. Muller Elementary School gave their school matriarch her final salute on Thursday.
The news of Muller's death at the age of 97 came late last month and, since then, the entire community has continued to pay tribute to her legacy. Muller is best known for her time as principal at Ulla F. Muller Elementary, which was renamed in her honor after her retirement in 1979.
Along with organizing various wreath layings, musical performances and memorials, Muller School staff also sang at Muller's viewing Wednesday afternoon, while the students prepared to perform a special pantomime at the funeral Thursday, appearing before a packed crowd of mourners that had assembled to say their final goodbyes.
As the students performed in the church, the remainder of the student body gathered together at the Muller School campus, sitting together in the courtyard outside while "Wind Beneath My Wings" played over the loudspeaker and preparations were made for the release of a pure white dove, which the school had received two days ago from a local pet store.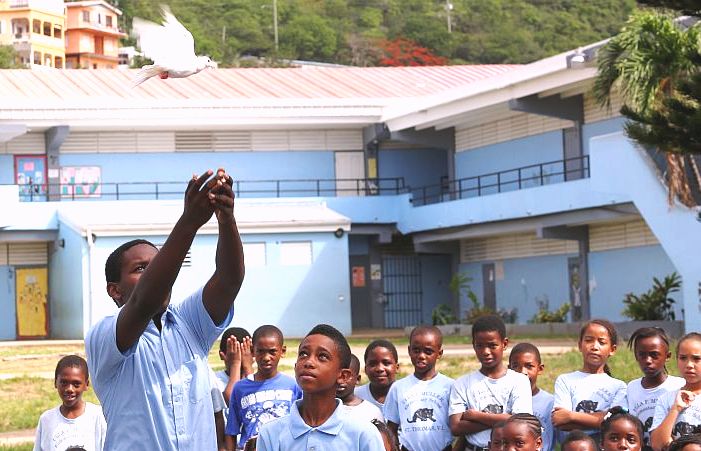 "I think that this experience, doing this for Mrs. Muller, is something she would have liked," said Muller School sixth-grader Nashun Nunez. "It shows her how we feel about her and it shows that even when someone is gone, their legacy will live forever."
Sixth-grader Cordell Spratley joined Nunez in the official release of the dove, which fluttered through the crowd before quietly landing in an almond tree at the edge of the courtyard.
Many of the school's staff wiped away tears as they watched the ascent, saying, "It looks like Mrs. Muller just doesn't want to leave us."
Students also spoke about Muller's visit to the campus last year and how she joined in the songs and dance program the students had put together for a V.I. History Month event that the staff had called "Mrs. Muller Day."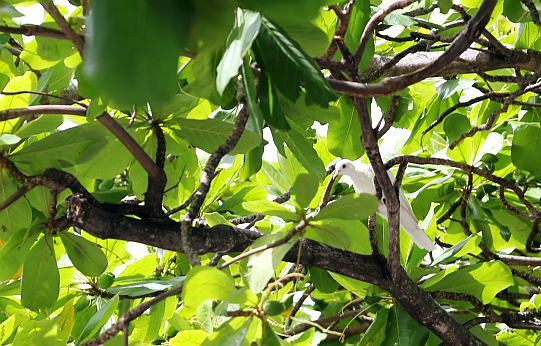 "She was so nice and she was so happy," Spratley said. "She loved all of us."
The students came outside a few hours later as the funeral procession wound its way past the campus. Parking outside the school, pallbearers exited the hearse and showed the students a picture of Muller as members of her family came out to watch and listen to the singing of the Muller School anthem.
Placing their hands over their hearts, the students waved as the hearse moved on, with the rest of the procession trailing behind.
"Mrs. Muller was my first-grade teacher – in fact, she taught me up through the sixth grade," attorney Judy Gomez said Thursday. "I can't think of a more fitting tribute than this. She would have loved this, seeing all the students out here singing for her. She loved this school and she loved the children of the Virgin Islands."