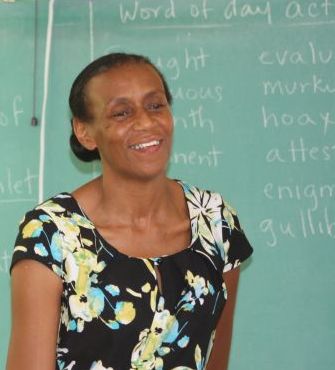 While the sun's early morning light coated the walkways and scenery outside, students sitting in Antis Birmingham's Charlotte Amalie High School classroom dimmed the lights and got ready to take a trip deep into the dark halls of Elsinore Castle.
"My favorite thing about teaching literature here is making the words and pictures come alive for the students," Birmingham said. "For the past few weeks, we have been reading Hamlet and, today, the students are going to conduct a mock trial that is meant to explore the actions taken by, and conflicts between, the characters."
Her thoughtful method of teaching the humanities is what made Birmingham a candidate this year for the V.I. Humanities Council's Heath Award for Excellence, which was established in 2003 by Dr. Alfred O. Heath in honor of his wife and is given out each year to two of the territory's outstanding teachers.
Birmingham currently teaches Advanced Placement literature and composition at CAHS, but she has been an educator for almost 25 years.
"I love everything about teaching," Birmingham said Thursday as Humanities Council representatives officially presented her with the award. "It is just great to be able to share this knowledge with my students, to help make them well-rounded, well-spoken and able to compete in any global setting. When my students do well, it makes we want to sing, and I just love being a part of their lives."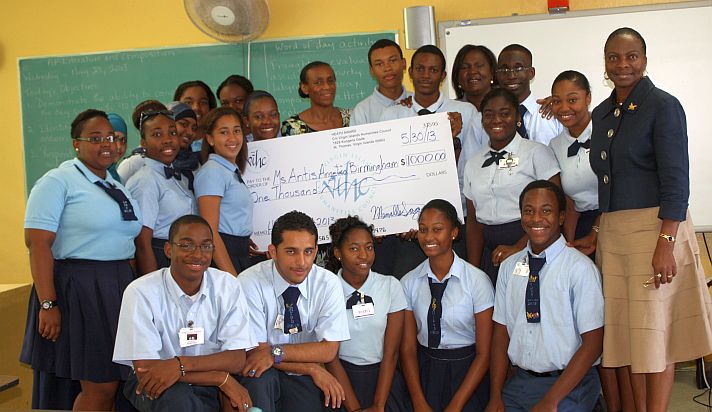 Along with Birmingham, Eulalie Rivera Elementary School teacher Verlyn Martin-James will also be honored this year. The two were chosen from a pool of six candidates who were all nominated by their respective school principals.
Each Heath Award recipient receives a commemorative certificate and a check for $1,000, which Barbara Petersen, the Council's interim executive director, said Birmingham can spend in "any way she wants."