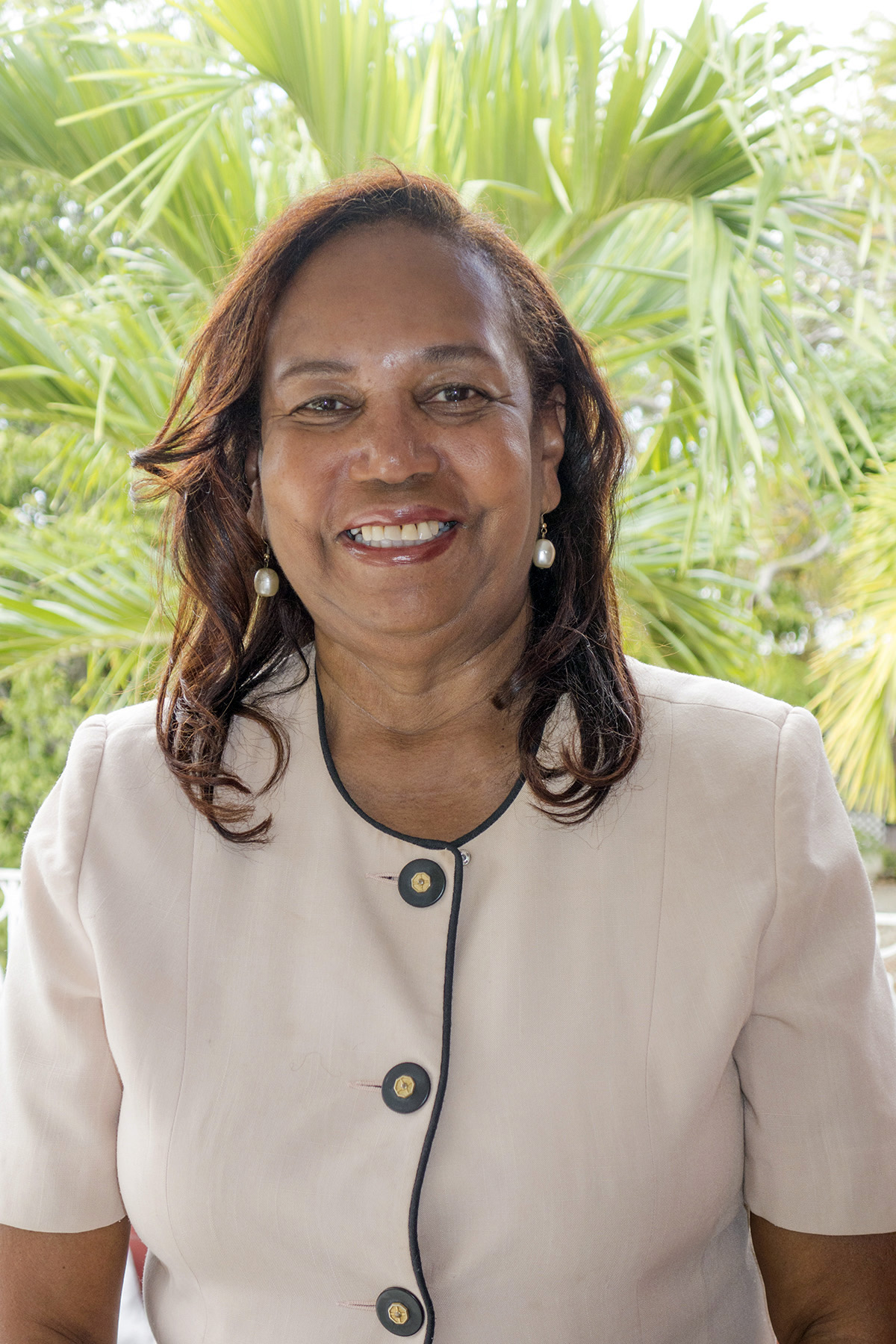 Former University of the Virgin Islands Provost Gwen-Marie Moolenaar, Ph. D., was awarded an honorary doctorate at the College of St. Elizabeth's May 18 Commencement Ceremony. Dr. Moolenaar returned to her alma mater to give the keynote address at the college's 111th commencement ceremony and was pleased to accept a Doctor of Laws Honorary Degree in honor of her more than 30 years of leadership and commitment to higher education.
"Being selected to receive an honorary doctorate degree was a great surprise," said Dr. Moolenaar. "It was humbling that my alma mater would give its stamp of approval in recognition of my professional life."
Moolenaar is the first black woman in the United States to earn a doctorate in neurophysiology, which she received from Indiana University in 1972. She received a Bachelor of Arts in Biology from the College of Saint Elizabeth in 1962 and was awarded a teaching fellowship from Long Island University, from which she received a Master of Arts in Biology in 1967. After working on her postdoctoral study at Cornell University School of Medicine in New York in 1971 — 1972, she joined the faculty of Howard University College of Medicine in Washington, D.C., where she taught medical, dental and graduate studies for 16 years. While at Howard, she served as chair of the Physiology Department's Doctoral Program, the Medical Neuroscience Program and the Teaching Committee in physiology.
Dr. Moolenaar returned home to the Virgin Islands in 1988 as a visiting scientist at UVI and quickly advanced to become executive assistant to the president, director of Sponsored Programs, vice president for Institutional Advancement and later provost. After leaving UVI, she served as head of her high school alma mater, the Sts. Peter and Paul Cathedral School, until her retirement in 2010.
"My career has been driven by my love for science and by the high expectations set for me by my parents and teachers," Moolenaar said. "I find nothing more professionally exciting and interesting than science. The study of the brain and nervous system is fascinating to me."
Throughout her career, she has been an active member of the Middle States Commission on Higher Education and served on the advisory boards of the National Institutes of Health, the National Science Foundation and the American Heart Association.
Dr. Moolenaar has many plans and goals for the future. She continues to stay current on neurological research and hopes to follow in the footsteps of her mother, Ruth Moolenaar, and aunt, Ulla Muller. "I would like to make meaningful contributions to the betterment of our community, to continue to grow spiritually and intellectually, and to heartily enjoy my family and friends," she said.