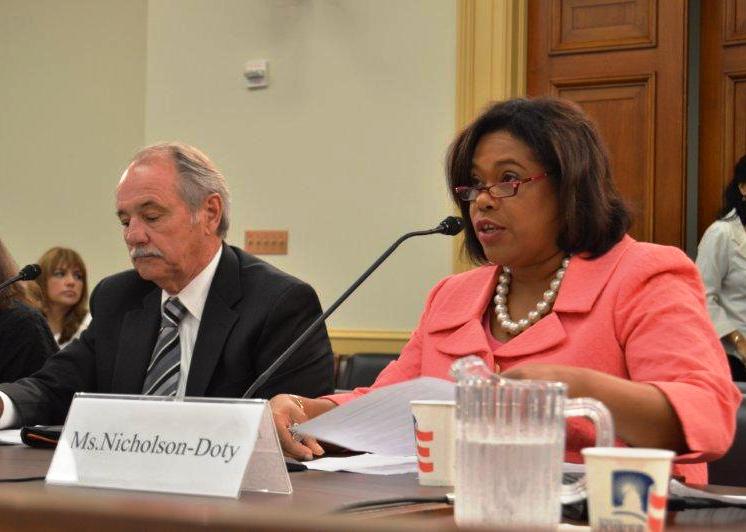 Visa waivers, a national heritage area and more flights are all vital to the territory's tourism industry, Delegate Donna M. Christensen and V.I. Tourism Commissioner Beverly Nicholson-Doty told the U.S. Congress's Energy and Commerce Subcommittee on Commerce, Manufacturing and Trade.
Christensen asked the first panel of testifiers, which included U.S. Travel Association President Roger Dow and Marriott International Vice President Kathleen Matthews, about the importance of the visa waiver program and the national heritage area program for the growth of V.I. tourism. Christensen has proposed both of these measures.
Dow said Tuesday that Christensen's proposal to extend travel and health visas to CARICOM countries should be included because they are "low risk countries."
Matthews and Dow both pledged support for both the visa waiver and the national heritage programs, according to Christensen's office.
Nicholson-Doty also spoke Tuesday in support of Brand USA and the visa waiver program, which she said helps jurisdictions market to international tourists. She also pushed for inclusion in the National Travel and Tourism Strategy.
She asked for extension of the visa waiver program to Brazil and Chile, saying it would "double visitation quickly from these countries" generating $10.3 billion in export revenues and supporting an additional 95,100 American jobs.
Nicholson-Doty also urged the committee to adjust visa procedures for cruise passengers because "some cruise lines are opting to avoid U.S. ports on their itineraries because of the extensive process for clearance."
This prompted questions from Subcommittee Chairman Lee Terry. "Is this a problem for just the territories or are the cruise lines avoiding all U.S. ports because of this?" Terry asked her.
"The smaller cruise lines are avoiding U.S. ports, home porting in nearby ports because sometimes it takes two to three hours to disembark in U.S. ports," Nicholson-Doty replied.
Prompted by Christensen, Nicholson-Doty explained the significance of 2017 for the U.S. Virgin Islands as the 100th anniversary of the transfer of the islands from Denmark to the United States.
"Half of the 7 percent of international travel to the Virgin Islands is from Denmark," she said, adding that the territory would be reaching out to Danish American communities across the country to market the celebration.
Nicholson-Doty testified the territory was "reliant on airlift." "We regard airlines as an integral part of our infrastructure, just like roadways and bridges to the mainland," she told the subcommittee. "Without these 'aerial highways' we cannot fly in visitors to our islands," she said. "Without reliable airlift we would be consigned to the backwaters of the global economy, and perhaps, a drain on U.S. taxpayers."
Nicholson-Doty told Christensen, "Improving and expanding our airports are critical for the Virgin Islands." She said that, in light of regional competition, "our airports are in need of an upgrade."
The commissioner closed by speaking about the importance of sustainable tourism. "Tourism sustainably developed in harmony with a national tourism strategy enhances our environment, our culture, our wealth, our education our health and our security," she said. "A vibrant tourism economy keeps our people gainfully employed."
Christensen asked the subcommittee to hold a field hearing in the Virgin Islands on tourism and other issues.
"Because any travel to the Virgin Islands for legitimate government business is seen by some as a junket, we are not getting the attention we need and deserve as part of this country for 96 years," she said.
Christensen also said the territory needed to its duty free advantage and to address the shipping issues that have arisen due to its being outside the U.S. Customs zone.
Terry ended the hearing promising more discussion about tourism in the future, saying that it was important because "it's about jobs that can't be outsourced and a trillion-dollar industry."