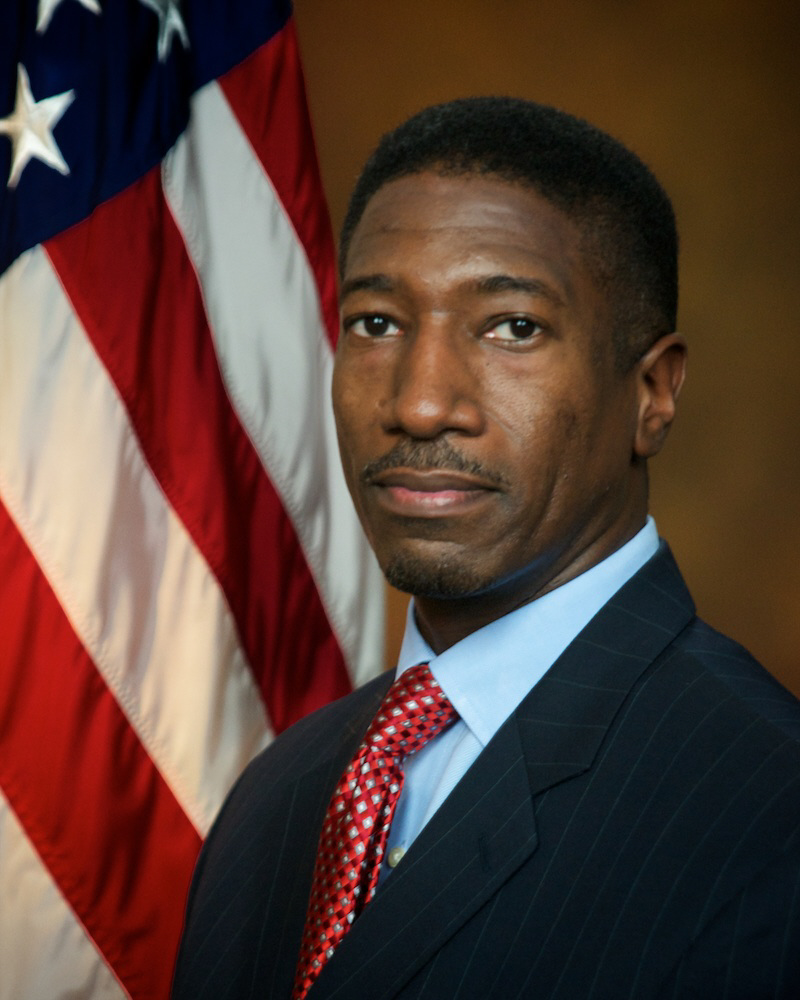 U.S. Attorney General Eric Holder this week tapped U.S. Attorney for the District of the Virgin Islands Ronald Sharpe and five other U.S. attorneys nationwide to serve on the Attorney General's Advisory Committee, Sharpe's office announced Monday.
The AGAC advises the attorney general on operational issues affecting the various U.S. attorney offices across the nation.
The other five U.S. attorneys tapped this week for two-year terms are: David Barlow, District of Utah; Richard Hartunian, Northern District of New York; Barbara McQuade, Eastern District of Michigan; Wendy Olson, District of Idaho; and Anne Tompkins, Western District of North Carolina. The committee has 20 members, who serve staggered two-year terms.
"It's a pleasure to welcome the newest members of the Attorney General's Advisory Committee,
a group of U.S. attorneys with whom I regularly consult on some of the most critical law enforcement and public safety issues facing our country," Holder is quoted as saying in the statement from Sharpe's office.
The AGAC, chaired by U.S. Attorney for the Eastern District of New York Loretta Lynch, was
created in 1973. The committee, which reports to the attorney general through the deputy attorney general, represents the voice of the U.S. attorneys and provides advice and counsel to the attorney general on policy, management and operational issues impacting the offices of the U.S. attorneys.
U.S. Attorney Sharpe serves as a member of the AGAC's Border and Immigration Law Enforcement Subcommittee, LECC/Victim/Community Issues Subcommittee, and Environmental Issues Working Group.
"I look forward to working with my colleagues on the AGAC to help shape law enforcement policy at the national level," Sharpe said in the statement.
President Barack Obama appointed Sharpe U.S. Attorney for the District of the Virgin Islands July 7, 2011, and Sharpe served as interim U.S. attorney from September 2009 until his confirmation. He also served as the first assistant U.S. attorney for the District of the Virgin Islands from 2008 to 2009.
Before joining the U.S. Attorney's Office in the Virgin Islands, Sharpe served as an assistant U.S. attorney in the District of Columbia from 1995 to 2008, and as an associate at the international law firm Jones Day from 1991 to 1995.