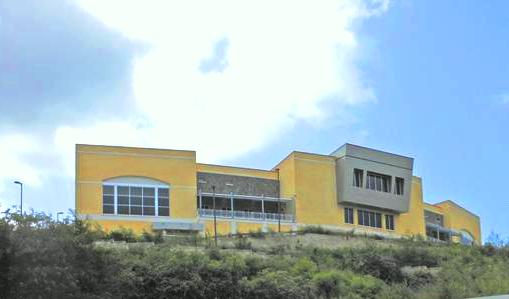 The V.I. Public Finance Authority on Friday approved the use of bond proceeds for the completion of the Charles Wesley Turnbull Regional Library and Records Center on St. Thomas.
The resolution allowed for the execution of a contract for $150,000 with Jaredian Design Group for design changes to the library, including landscaping, fencing and signage, among other things. Speaking over the phone during the board's monthly meeting on St. Thomas, Public Works Commissioner Darryl Smalls said that the work was integral to the completion of the project.
Jaredian is the architect of record on the project and was used again in order to keep the work "cohesive and consistent," Smalls added. Board members said the additional work would not hold up the projected opening date for the library, which has not been scheduled.
Funds for the additional work will come from $2 million in bond proceeds recently set aside for the library. A little more than $1 million in remaining proceeds will go toward the purchase and installation of a photovoltaic electrical system for the facility, board members said.
Board members also approved spending as much as $250,000 on a contract with Westland Strategies LLC for communications consulting, public relations and the development of a media plan that would show the public how the V.I. Next Generation Network and Office of Economic Opportunity, two PFA subsidiaries, have spent its federal grant money.
"We want to bring in an agency that can work with us strategically to think through how to present that info so that everyone in the community can touch and feel and know how these local taxpayer dollars have been spent," Vicki Johnson, director of the Office of Economic Opportunity, said during the meeting. "This will also be helpful to federal agencies looking to provide additional funding to us."
The board wrapped up the meeting Friday by approving a $7.655 million operating budget for fiscal year 2013, which covers the PFA and Office of Economic Opportunity's expenses.