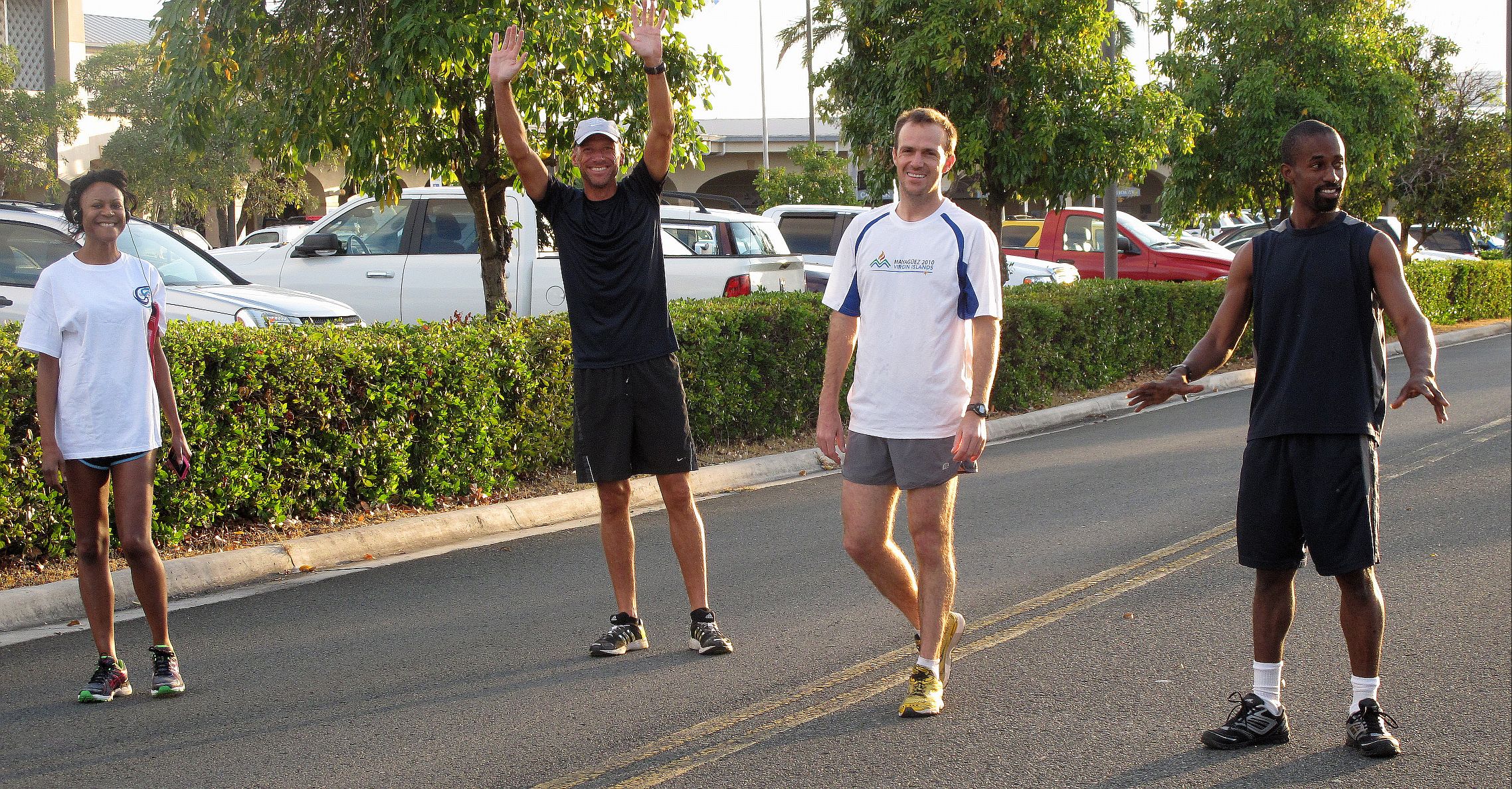 Billy Bohlke continues to defend his title in the Annual Flight 64 4-Mile Road Race. This year was no exception as he breezed through the flat and fast course by the Henry Rohlsen Airport on St. Croix. His time of 23:30 was under six-minute pace; he was not challenged. Steve Horness was second in the race with a time of 26:50, and Ivan Espinosa was third in 29:03.
Tracy Collins, a visitor from Kansas, took the honors for women as she used the event as a basic time trial and finished the course in 33:57, a personal record for the distance.
The next event on the V.I.Pace Runners Calendar is the 12th Annual UVI/Queen Mary Highway 5K at 6 a.m. on March 15.
For information, logon to: http://virginislandspace or call: 643-2557.