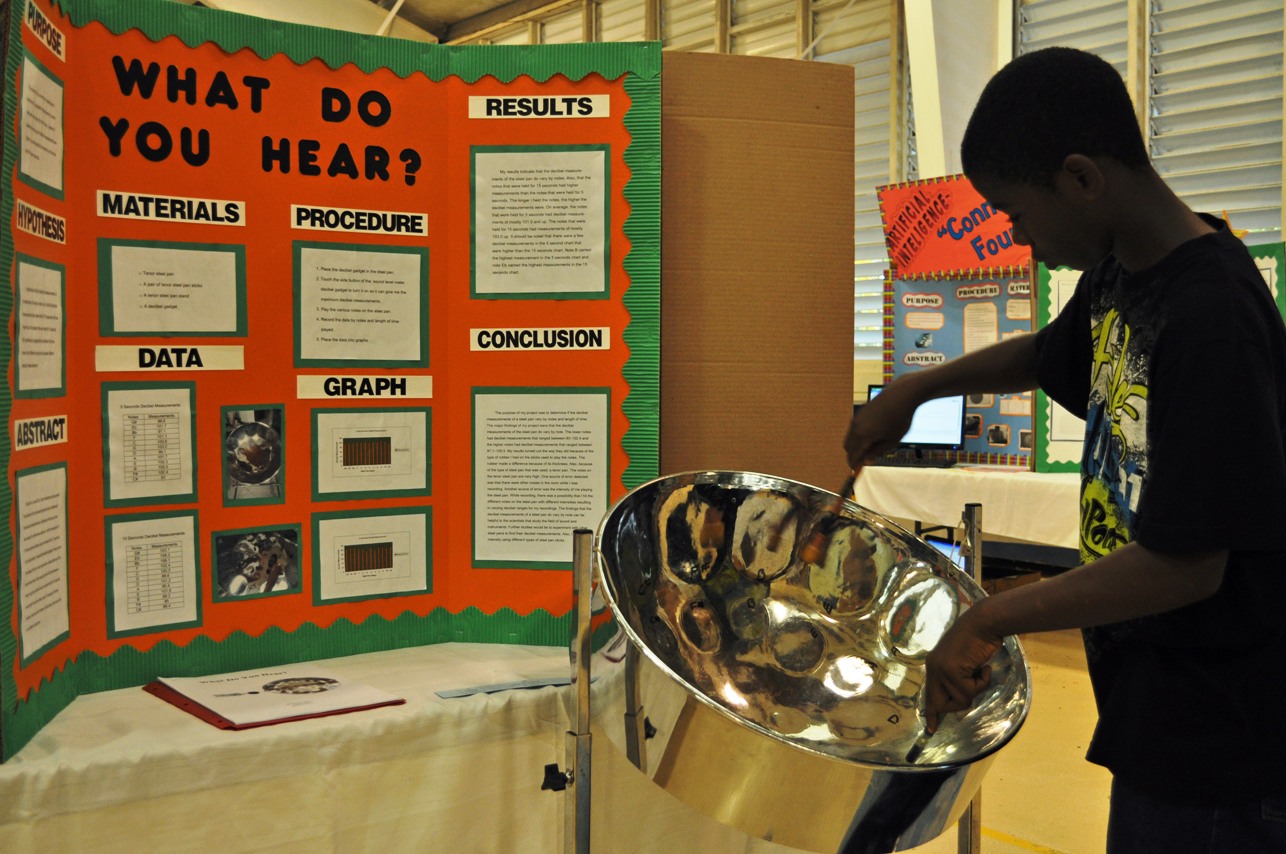 A catchphrase at the end of the program for The Good Hope School's Science and Engineering Fair sums up the student experience perfectly. Science is about curiosity. Science is about problem solving. Science is about discovery.
There's plenty of all that going on through Thursday as Good Hope celebrates its 13th year as the only Intel-affiliated international science and engineering fair in the territory. At the fair's conclusion, two individuals will be invited to compete in the international arena when Intel holds its annual competition in Phoenix in May.
The Intel fair is the world's largest pre-college science competition showcasing the world's most promising young scientists and inventors with more than 1,300 students from around the world competing for $3 million in awards and scholarships.
"The Good Hope School science fair is a highly anticipated event each year in which our students have the great opportunity to bring their passions and the field of science alive," said Head of School Raquel Cedano. "With the continued dedication of our science department, our students remain current on trends in the field as well as demonstrate their strengths and knowledge giving them a competitive edge."
Ninety-three students are exhibiting projects in 12 categories this year, from behavioral and social sciences to physics, chemistry and engineering. The projects are independent studies with students choosing the topics and identifying the questions.
"They come up with the ideas on their own," said Jane Coles, the upper school science teacher and fair director. "And that's a Good Hope thing. We let them explore."
Coles continued, "I'll give them as much advice as they want and keep asking questions because that's the thing about science. It never ends. There's always more," she said. "Some of them stop coming to me after awhile," Coles said with a grin.
The projects bring together many aspects of the college preparatory curriculum – from writing and researching to oral presentations – as well as creating an informative and appealing visual display.
Nancy Thatcher, the school's college counselor, said that participating in the science fair gives students an edge when they apply to college.
"The colleges know that these students have developed skills that will be necessary for success in a college curriculum," Thatcher said.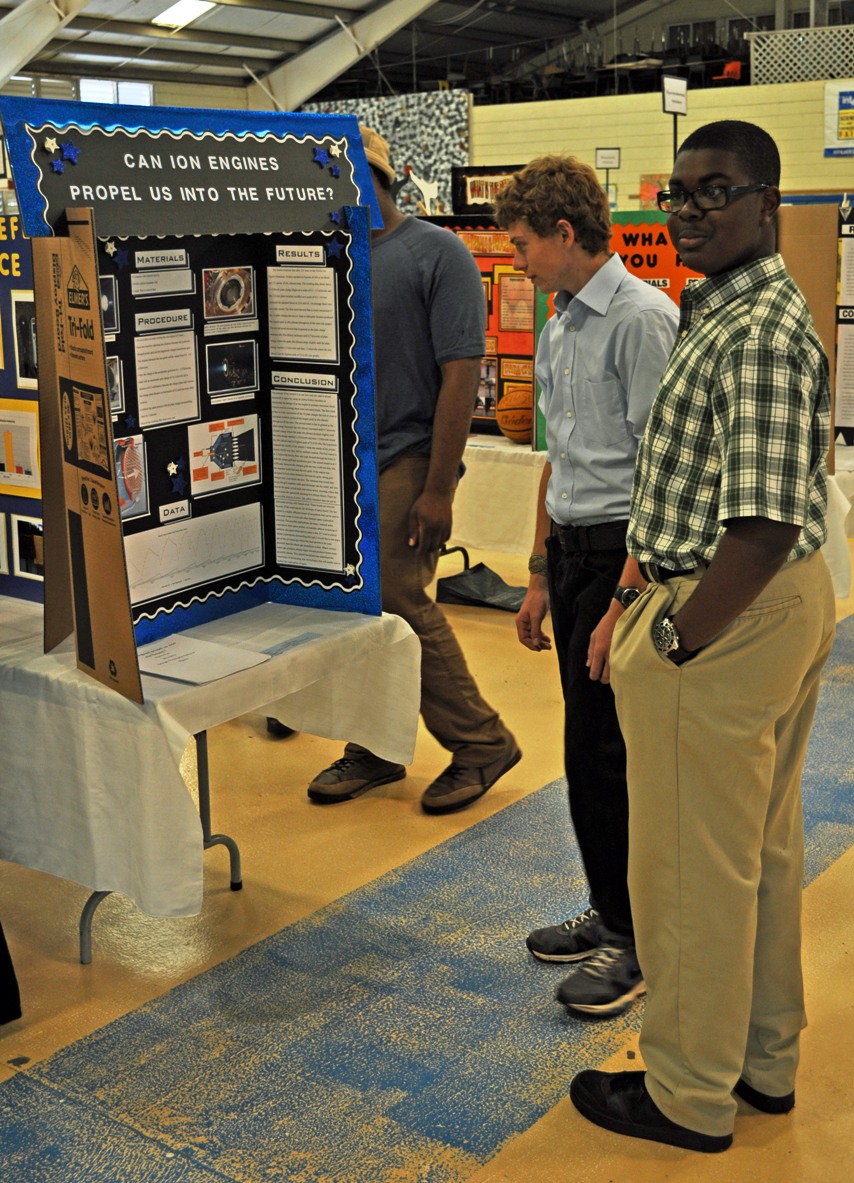 Each project will be judged by a group of scientists from St. Croix on Wednesday. The judges come from V.I. Counseling Services, the West Indies Marine Animal Research and Conservation Service, The Nature Conservancy and the military.
There will be more than 20 special prizes for middle and upper school students in addition to division awards. First, second and third place, plus honorable mentions, will be awarded to the best projects overall in each division.
Some of the project topics this year included Wi-Fi radiation and its effect on plants, whether a dog's bark can be decoded, and a study on the medicinal plant Moringa and whether or not it could be used as a hand sanitizer. Freshman Aliyah Allick said she discovered that Moringa does kill bacteria in the lab.
"This is important because so many commercial hand sanitizers and soaps contain the chemical Triclosan," Allick said. In her background research about antibiotic soaps and hand sanitizers, she found that recent studies indicate Triclosan does kill bacteria, but that it can also have negative health effects on humans.
With Wednesday being judgment day for the entries, Thursday is all about showcasing the students' work to the general public and other school-aged children. The fair is open Thursday from 8 a.m. to 7 p.m.
Coles said that's her favorite part about the annual science fair. "I like seeing it all come together," she said. "I like the public coming to acknowledge the kids' hard work."