A "compromise" between the two St. John-based franchised ferry companies and the Public Services Commission resulted in a proposed fare increase that will hit tourists and the Education Department but not local residents.
"The current fares are not adequate to cover the cost of operations and a reasonable rate of return," according to Maria Tankenson Hodge, the attorney for both Transportation Services and Varlack Ventures ferry companies, speaking at a public hearing Wednesday to get input from the public on the proposed increases.
About 30 people attended the meeting held at Julius E. Sprauve School.
As it currently stands, the proposed fees would include a blanket $7 one-way fare between Cruz Bay and Red Hook for all tourists no matter what their age. The fare for adult tourists is currently $6, the same as it is for all adults who don't qualify for a senior fare. Children currently pay $1.
On the Cruz Bay to Charlotte Amalie run, the fare for tourists of all ages would stand at $13, an increase of $1 for adults. Children currently pay $3.50.
Baggage charges would also increase from $2.50 per suitcase to $4.
"The burden will be placed on tourists who can afford to pay a little more," Hodge said.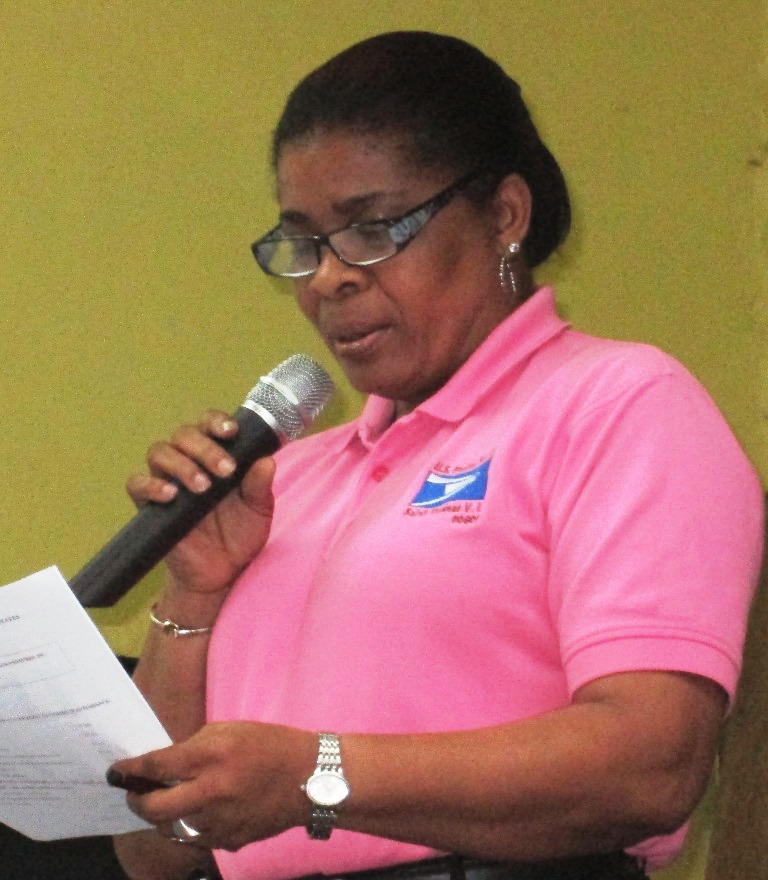 While St. John resident Jackie Clendinen said she worried about what it would do to the island's tourism economy if tourists had to pay increased ferry fares, Sen. Clarence Payne said that shouldn't be a consideration because other places have taxes that only tourists pay. He said that the taxes in Florida on a rental car run $24 a day.
As the hearing wrapped up, PSC attorney Tanisha Bailey-Roka said that the PSC and the ferry companies needed to "tease out" issues like the stiff increase for children classified as tourists.
The Education Department would also be faced with an increase, paying $3.25 per trip for students. The fare is now $2. The increase for teachers would increase by $1 to $4.
The student and teacher fares apply only to the Cruz Bay to Red Hook route.
Bulk tickets such as those bought by the government for its workers would go up by 50 cents on both the Cruz Bay to Red Hook and Cruz Bay to Charlotte Amalie runs. Those tickets are now $3 on the Cruz Bay to Red Hook trip and $9.50 on the Cruz Bay to Charlotte Amalie run, so they would rise to $3.50 and $10 respectively.
According to Hodge, increasing fares paid for by the Education Department are in order because the government has not reliably paid promised subsidies to the ferry companies. However, St. John resident Lorelei Monsanto said she worries that the increase will be passed on to parents whose children need the ferry to get to school on St. Thomas.
St. Thomas resident Iver Stridiron asked that what will happen if, as is likely, the government can't pay the increase.
There would be no increase on adult, child, senior and commuter tickets, which stand at $6, $1, $1.50, and $3.50 respectively on the Cruz Bay to Red Hook trips. They are $12, $3.50, $6, and $7 respectively on the Cruz Bay to Charlotte Amalie runs. However, people using those tickets would have to show local government-issued identification to prove they are local residents.
A report read by Bailey-Roka indicated that the projected revenue loss for both companies in 2013 stands at a total of $657,443. Revenues are projected to stand at $5.5 million, with operating expenses of $6 million.
According to the report, the fare increases would give the ferry companies an 8 percent rate of return.
The ferry companies expect one million passengers to use the ferries in 2013, the report indicates.
Hearing examiner Dolace McLean said she'll consider all comments when she makes her recommendation to the PSC.
The PSC will hold another hearing at 6 p.m. Thursday at the PSC's office in Barbel Plaza on St. Thomas.
To comment on the proposed fare increases, call the PSC at 776-1291.