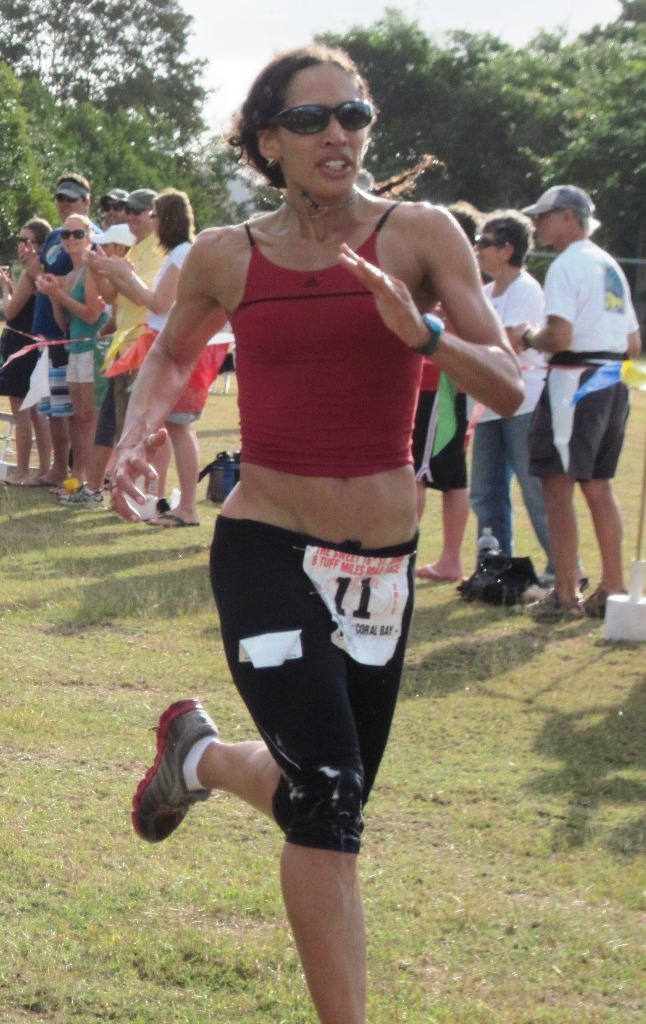 With up to 1,500 people participating in the 17th annual 8 Tuff Miles race on Saturday, residents should expect sections of Centerline Road between Cruz Bay and Coral Bay to be closed to traffic when runners are passing.
"It's a big doggone event," said Jeff Miller, a member of the organizing committee.
The 8.375-mile race begins at begins at 7:15 a.m. and runs from near the V.I. National Park ballfield to Coral Bay ballfield. The fastest runners do the course in under an hour.
The race is officially over by 10:15 a.m. so Centerline Road should be clear by then. Miller suggested motorists delay trips between the two towns until the race is over. Access to the North Shore Road from Coral Bay via King Hill Road will also be problematic until the racers pass that area.
If you haven't already signed up, a few spots on the starting line are still available, Miller said. Register at the Tap Room in Mongoose Junction shopping center. Adult registration is $50. Registration is $15 for those under age 19.
Derrick Butler, last year's winner from the Cincinnati area, is expected to return and run again, Miller said, adding that Butler did the course in 46 minutes and 22 seconds.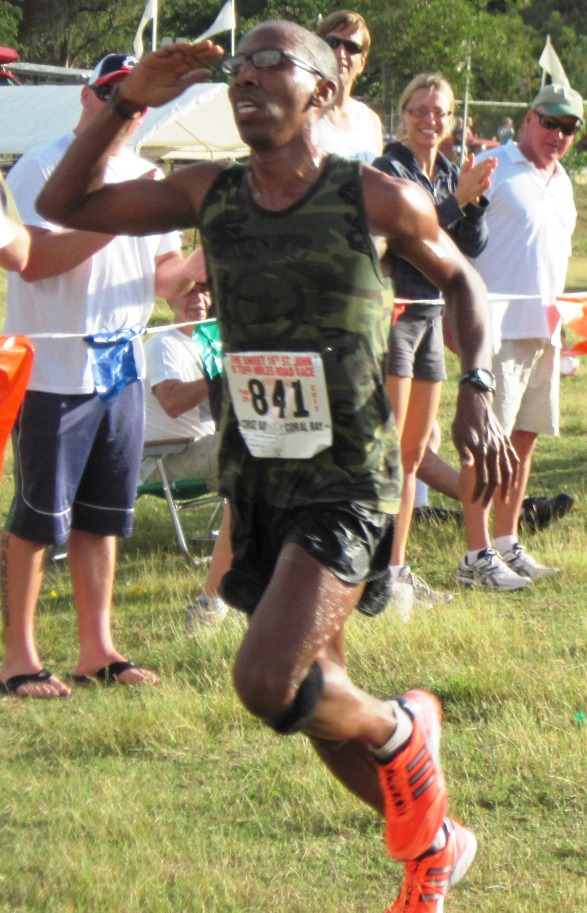 Miller said a group of runners from the same area will again face off against local runners like Jeremy Zuber. Zuber has won the event several times.
The course record was set in 2011 by Christopher Reis of Cincinnati with a time of 46 minutes. In 2004, Letitia Dusich of St. Croix set the woman's course record with a time of 57 minutes and 15 seconds.
As for the women racing last year, St. Thomas resident Ruth Ann David was first across the course with a time of one hour and 10 seconds.
Last year 984 people participated in the event that has grown almost every year.
Miller said that with the increased number of participants expected, the committee has upped the number of volunteers involved, including those at the dozen aid stations located along the route.
Miller said that this year, some volunteers at the aid stations were trained in CPR and first aid.
An awards ceremony will be held at 4 p.m. at Mongoose Junction shopping center.
"We'll be smoking three pigs," Miller said.