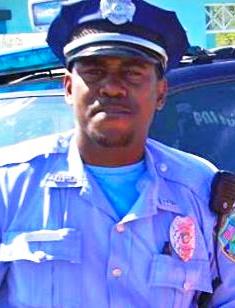 V.I. Police Officer Colvin Georges, who died last September after being shot and gravely injured in the line of duty, will be added to the National Law Enforcement Memorial Wall on May 13 as part of National Police Week, according to the office of Delegate to Congress Donna Christensen.
Georges and Officer Aaron Hodge both came under fire while approaching a suspect at the Contant Car Wash on St. Thomas on May 26, 2012. Police returned fire and one suspect, Gerald Jackson, was killed.
Hodge was released from the Schneider Regional Medical Center a few days after the incident. Georges, gravely wounded and paralyzed from the neck down, was airlifted to Florida a few days after the shooting. Georges remained paralyzed and in serious condition until he passed away in Miami in September.
Georges joined the V.I. Police Department after graduating from the police academy in 2010, where he earned the exemplary service award and scored the highest physical fitness score for men.
Christensen said in a statement released Wednesday that the National Law Enforcement Memorial had confirmed Georges would be placed on the wall.
"I am pleased that Officer Georges' bravery and courage will be memorialized along with those from across the nation who gave their lives for the peace and safety of their communities," she said in a statement.
Christensen also thanked Vanessa Bellot and the Georges family for their diligence in ensuring that Officer Georges would be a part of this national honor.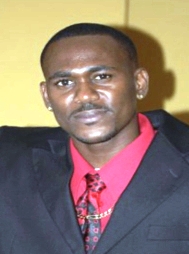 The National Law Enforcement Officers Memorial is in the 400 block of E Street NW in Washington, D.C. Carved on two curving 304-foot-long, blue-gray marble walls are the names of more than 19,000 U.S. police officers killed in the line of duty, dating back to 1791, according to the National Law Enforcement Officers Memorial Fund website. New names are added each spring, during National Police Week.
National Police Week 2013 will be celebrated from May 12 through 18.