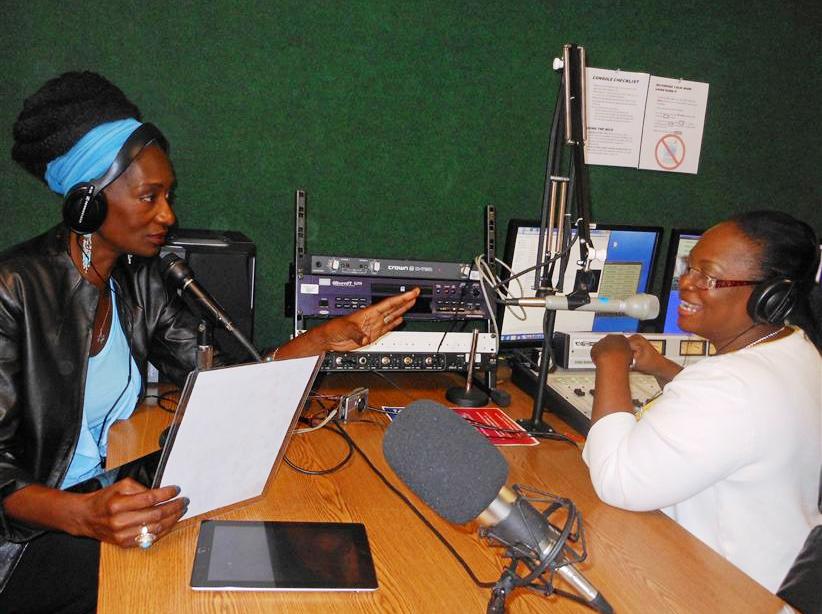 The University of the Virgin Islands' voice became more accessible to the community Thursday with the launch of as its own radio station, WUVI 1090.
If the station could run on the energy and excitement generated at the launch, it wouldn't need a transmitter.
UVI President David Hall spoke about the origins of the station idea, saying that about a year ago he and Alex Randall, WSTA radio personality and longtime chair of the UVI Music, Communication, Art and Theater department, discussed the idea, but they realized it would be a long time off. They presented the idea to the communications lab, cautioning the students that they wouldn't see the station before their four years were up, he said.
In the meantime, Hall said, Reynold Charles, the owner of WGOD, got involved and ultimately offered Hall to share WGOD's radio frequency with UVI.
Charles also spoke at the station launch Thursday. "I always think about what John Kennedy said: 'Ask not what your country can do for you but what you can do for your country.'"
Hall said the goal is to "bring the art of communication to the highest level with this station. We will challenge crime. We want to communicate and educate," he said.
Hall said many people in the territory don't have computers and get their news from the radio. "This station isn't only for students," he said. "It's for the whole community."
Hall credited Randall's expertise and enthusiasm. "Alex took the idea and ran with it. When I saw him before Christmas, I told him I wanted the station by Christmas. He did everything, got the phone lines – I think he even put up the telephone poles."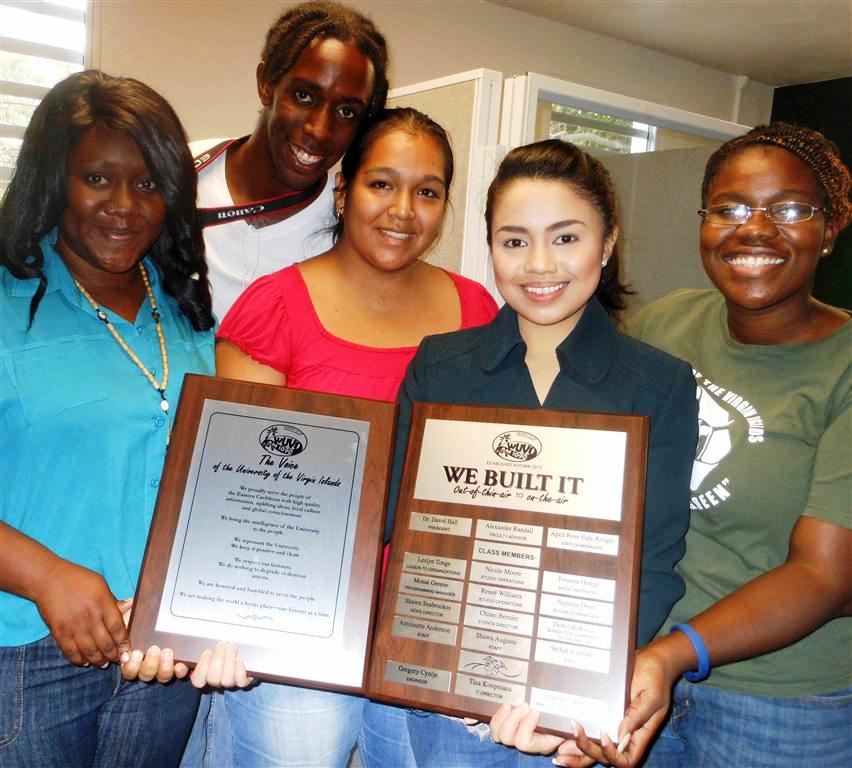 Randall was grinning from ear to ear, almost licking his chops to tell his experience. "Now, I can finally say it," he said. "Good morning, Virgin Islands, Antigua, Dominica, Puerto Rico. The entire region will hear our signal."
Randall said he worked on Tortola 40 years ago studying TV. "When I left, I was admonished by one of the principals: 'Don't just take. Bring something back.' And I did."
"A free radio station will cheat poverty. It will inform," Randall said.
"We will have all sorts of programming," he said, noting that playwright David Edgecomb will do an original half-hour radio drama and that the listener-sponsored Pacifica Foundation will bring hours of educational programming, "including the award-winning daily news program 'Democracy Now, ' hosted by Amy Goodman and Juan Gonzales."
Randall stressed the cultural aspects of the programming. "It will be Virgin Islands culture, our music; no Hollywood music; our reggae, quelbe; no profanity."
Randall said broadcasts of local UVI conferences and entertainment from the Reichhold Center for the Arts are on the agenda, with Internet streaming coming soon.
He presented a plaque to the students, who he said "invented the station." The plaque says "We built it" and lists the students' names."The station was built with their energy, their sweat," Randall said.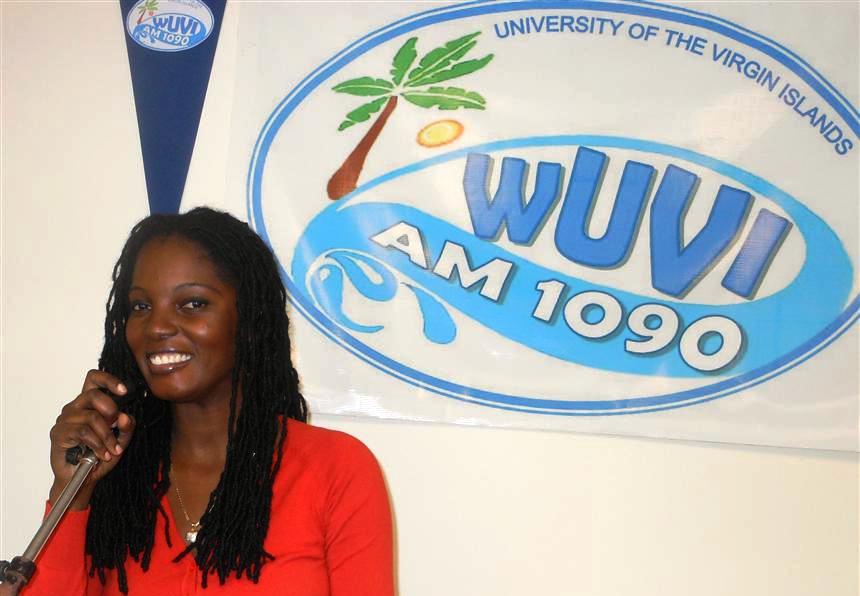 Randall said the students will run the station. "They will make mistakes and they will learn. That's the only way."
WUVI station manager April Knight said the station will broadcast seven days a week from 6 a.m. to 6 p.m. "That's 84 hours of air to fill up each week," Knight said, adding the students are up to the challenge.
She said, "One of the great things about WUVI is it's made up of a bunch of youthful, idealistic and intelligent young people, and the programming will reflect that."
Knight said, "We are very much aware of and humbled by the fact that we have just been given a powerful tool that can affect social change. It's led by young people who know it's a responsibility and we are taking it seriously."
"One of our standing rules is no profanity, nothing that demeans anyone," she continued. "It's an interesting mix of programs geared to promote positive values, literacy and cultural awareness and global consciousness."
Student Leslyn Tonge will host WUVI's "Rise and Shine" program from 6 to 10 a.m. every day except Sunday. And while that's a lot of time to fill, the young woman is undaunted.
"I get here at 5 a.m. each day," Tonge said. "From 6 a.m. to 7 a.m., it's inspirational programming; 7 a.m. to 8 a.m. is the literacy hour; 8 a.m. is news, local and national; 9 a.m. is the interview hour with different personalities; and then it's Angel Wings."
What's Angel Wings? "It's people calling in with nice things to say, about love, messages of kindness or hope. Not your usual birthday messages," Tonge says.
Each day will wind up with a news recap at 5:30 p.m. Sundays will be given to spiritual quests, including soul food with different student hosts, including a 3:30 program, "Spiritual Insights with President Hall."
The popular UVI icon Dara Cooper will present Sankofa Saturdays from 4 to 5 p.m.
Winding up the festivities on Thursday, veteran broadcaster Lee Carle shared some of the stories collected in his 50 years of broadcasting in the islands, starting with his introduction to WVWI as a young "zoot-suited" New Yorker. (We won't steal Carle's thunder by repeating the story; suffice it to say the young people loved it.)
A full schedule of programming will be available soon.