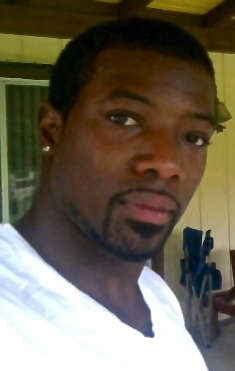 Sports Spotlight is an occasional series by the Source focusing on Virgin Islands athletes and teams, from local to international.

Adrian Durant has stood on the medal podium with the great Usain Bolt of Jamaica and competed in the 2004 Olympic Games in Athens, Greece. Now, the VI native will bring his track and field expertise to New York State's Cornell University.
Earlier this month Durant was named an assistant coach by head track and field coach Nathan Taylor. Durant's duties at Cornell will include coaching both male and female sprinters and jumpers.
"I've been dealing with track and field for a long time now," the 28-year-old Durant said in a phone interview from snowy Ithaca, N.Y. "I knew eventually I wanted to make the transition to coaching."
"We're very excited to have Adrian join the staff and the program," Taylor said in a released statement. "As a young coach, he has developed a keen eye and the technical expertise to really push our team to new heights. We are impressed with his professional approach."
Besides coaching at Cornell, Taylor is also a Virgin Islands national team coach and long ago coached at The Good Hope School on St. Croix.
Prior to coaching high school track and field in Virginia and collegiately at Florida A&M University and the University of Illinois, Durant was a highly successful sprinter. Born on St. Croix, Durant attended St. Mary's Elementary School and was one of the first athletes to become a member of the Hound and Foxes Track Club, where he was coached by Charles Golphin.
Golphin would later coach the V.I.'s national teams at the Olympics, Pan American Games and World Championships.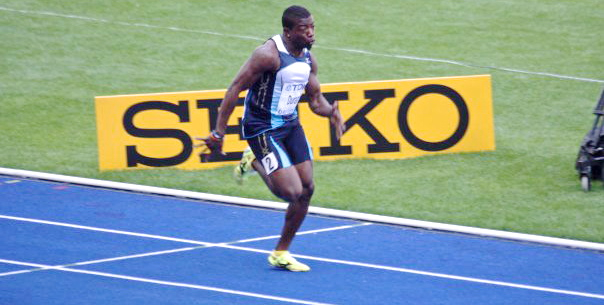 "He wasn't outstanding early but his parents said he had lots of energy and he definitely did," Golphin said of Durant. "He was quick and a great athlete. He could have played on the V.I. national soccer team."
After moving to New Jersey for high school, Durant ran collegiately at the University of South Carolina, where he eventually earned a scholarship and posted some top-five times that still stand in the school's record book today.
On the world circuit, he ran in the 100 meter spring at the 2004 Athens games in the 100 meters, and competed in multiple world championships, earning a bronze medal in the 200 meters at the 2003 CARIFTA (Caribbean Free Trade Association) games. Bolt – the fastest man in the world – won the gold that year.
Durant said the biggest difference between coaching and competing is that in coaching, you really need to understand how things affect the competition.
"As an athlete you have to know how to compete and have to know your event, but as a coach you really need to understand a little bit more about the events and how to train and prepare for them, different technical things," he said. "As a coach, you have to have a little more technical knowledge."
"I know some athletes that are really good but can't pass their knowledge on to others," Durant said. "So part of it is being able to teach and help others understand."
Golphin joked that he and Taylor were now grooming Durant as a coach. He got serious, though, and said that despite Durant's lack of coaching experience, he already was "a great coach."
"I have a good coaching eye," Golphin said. "He's very intelligent and is able to retain information well. He's competed at every level and has a wealth of world experience. He's proven."
Durant said if there was any coach he tries to emulate in his coaching style, it's Golphin.
"A lot of what I learned as a child I learned because of Coach Golphin," Durant said. "He was really big on teaching so that you understand what you're doing rather than just telling you what to do. I learned a lot from him."
And if those sprinters and jumpers at Cornell are lucky, they're about to learn a lot from Durant.