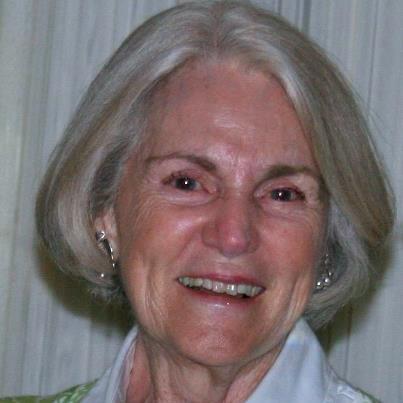 Jean Easton Erb passed away Tuesday evening on Jan. 1 in Catonsville, Maryland. She died peacefully in her sleep.
Jean is survived by her husband Richard and her four children: John, Beth, Jim and Richard II; daughters-in-law: Joyce and Paola: son-in-law, Pete; grandchildren: Jamie, Sasha, Alyssa, Ryan, Nicholas, Zoë; great-grandchild, Olivia; brothers: Chuck and George Easton; sister, Janet Martin along with their spouses Priscilla, Anne and Gerald.
The second of four children of Charles Clement and Harriet Easton, Jean was born April 12, 1932, in Allentown, Penn. Later, growing up in Springfield, Massachusetts, Jean was active in church choir and youth ministries and spent summers at Russell Lake in the Berkshires with family and friends including her Grandpa Williamson, CEO of Strathmore Paper Company. She later attended College at Colby Junior College, American University and University of California Berkley. During her tenure at these universities, she participated in various activities including basketball, cheerleading and college counseling, and she majored in social work, ultimately earning a master's from U.C. Berkley in psychiatric social work.
She was her husband's biggest supporter, and enabled his successes as the world's premier hotelier. She was always by his side representing him graciously throughout each community that they arrived at and helped to flourish with their distinct and unique sense of style, hospitality and service.
Jean's most rewarding time was spent in the U.S. Virgin Islands where her husband Richard managed the Rock Resort property of Caneel Bay Plantation on the Island of St. John. In the next few years, Jean started the USVI chapter of The League of Women Voters, founded the Helping Hands Organization, organized Meals on Wheels Chapter and also provided her social work expertise and hands-on skills to assist abused and battered women in the islands. Most of her immediate family was not aware of Jean's efforts until her efforts were published or featured in the media. Jean was the "model of humbleness" and always focused all of her energy on helping others while being a respectful and loving mother through her own example. She was elected 1973 Woman of the Year for the U.S. Virgin Islands, quite an honor and not usually awarded to a non-native Islander.
Jean surely lived an extraordinary life while positively impacting all of those who had the chance to know her well. She lived the most unselfish life imaginable while giving constantly through her charity work and social work and also being supportive and loving to family and friends. All those who had the fortune to know and interact with Jean Erb were surely "touched by an angel." She was amazing on Earth and is certainly "flying high" in heaven. Jean Erb was truly one of kind.